"Art is restoration.The idea is to repair the damages that are inflicted in life, to make something that is fragmented -which is what fear and anxiety do to a person-into something whole"-Louise Bourgeois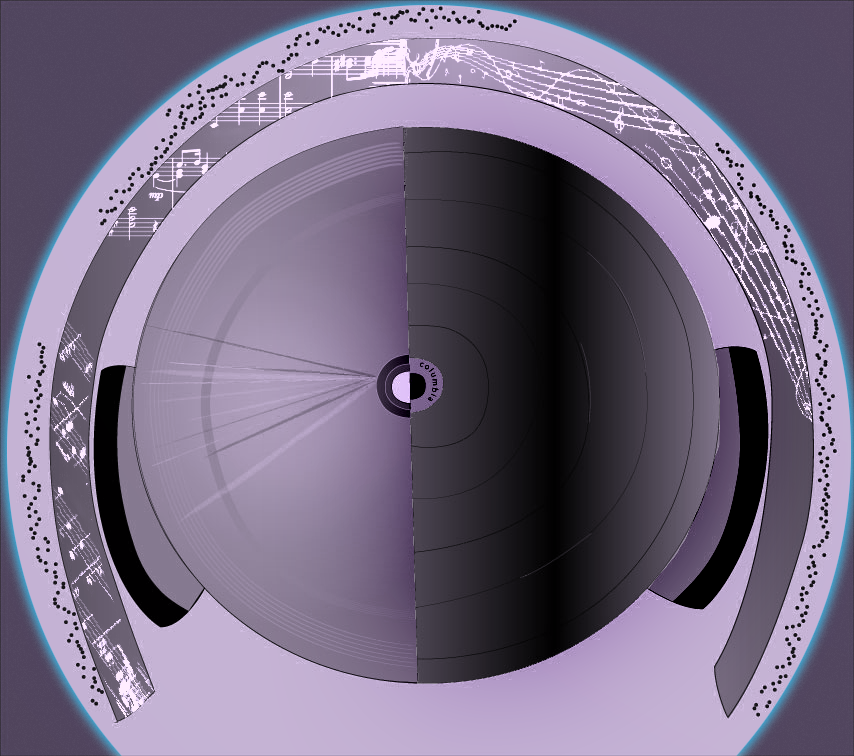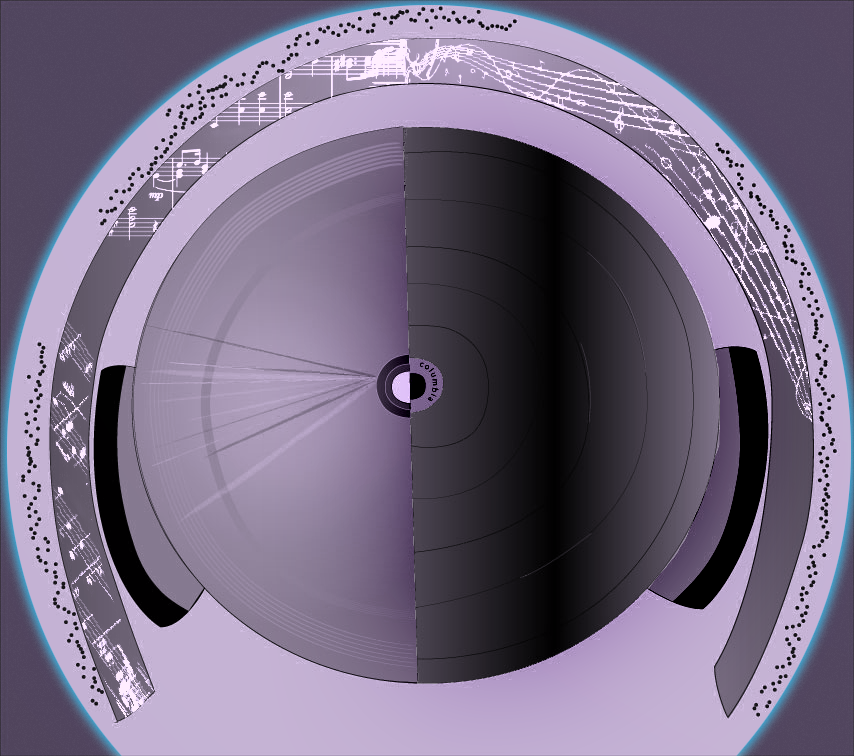 The soundtrack of April 2019, made up of our favourite releases of the month, is making a trip  that starts in a mind-numbing, spiritually freeing atmosphere and ends in a similar but more lyrical sonic environment. We loved this month's releases because they included albums whose sound cannot be really described or categorised. We are talking about the albums 'Kina' by MAYa&Tolga Baklacioglu and 'Seven Steps Behind' by MANA. In the latter, Daniele Mana has managed to create a sound that achieves an enviable balance between electronic and neoclassical experimentation. Fascinating rhythms which are rich in texture, bring to the foreground instruments that challenge the limitations of their nature and create a kaleidoscopic, disquieting yet ethereal soundscape. It is inspiring to realize that even though the rhythms give the illusion of being static, the flow they encompass is unique and very unusual. After a point, the sound and the atmosphere becomes more mystifying and cryptic compared to the beginning. Sonic snippets of passing choral vocals discreetly 'interrupt' the Burton-like atmosphere that is created.
'Kina', is differently experimental compared to MANA's album. Through its seven tracks, you will be guided into a time-altering space filled with distorted techno rhythms, dreamy vocals, industrial textures, tribal percussion and noisy moments. If we were to characterize the sound of this album we would say that it is a sort of 'deconstructive minimal tribalism'. We read: "It makes total sense that MAYa and Tolga should have made an album together…There is however one unusual element to their collaboration: they have never met. Tolga lives in Eskisehir (Turkey) and MAYa lives in New York City…". The production of this album is commendable as it provides volume and space to each element of this challenging arrangement so that each one can freely transfer us into its complex dimensions. The vocals, equally multidimensional, are sometimes reduced to expressive hums and other times, they reveal their more ethereal qualities and somehow bind this whole album together.
In April, we welcomed the new album by Sunn O))) entitled 'Life Metal'. An album that has been inspired by paintings, poetic verse and philosophical explorations on sound, is meant to be a very special type of album. There are four lengthy tracks in this album, whose overall aesthetic has been inspired by the paintings of Samantha Keely Smith. The four tracks make seamless transitions between them, creating the impression that we are only listening to one track that encompasses subtle alterations of rhythm and intensity. The album was recorded and mixed in magnetic tape and the band aimed at transferring into the album, all the sounds that the human ear can listen to; from the sound of the needle while it touches the turntable, to the sound of the air coming off the speakers in front of the microphones. This is an album that refers to other parts of our brains compared to 'Kannon'. Its effect is more indirect and gradual compared to these recent previous albums which had a more noisy texture, a harsher sound while the vocals were immediately referring to the deepest, harder-to-reach parts of our psyches with the aim to awaken them. 'Life Metal' features the impressive haldorophone, an amazing musical instrument, played by Hildur Guðnadóttir who also provides vocals in this album. Apart from the enviable fact that space has been created for this instrument to be clearly listened to, Hildur's vocals lift up the bleakness of the rhythms and give to them a rather menacing energy. The effect the paintings and the essay have had on the sound is not apparent while listening to the album but it is inferred. After all, Sunn O)))'s albums are conceptual sonic stories best enjoyed if you can keep your mind free from coherent thoughts and worries. If you happened to be at the last gig of Autechre at Southbank Centre, then you know that the best way to listen to a conceptual album such as 'Life Metal', is in total darkness. This is a fine example of drone and doom sound that will hopefully 'iron out' your emotional resistance so that you can enjoy the rest of our playlist as genuinely as possible.
You must have realized by now, how much we love heavy music. The new EP by Wolvennest from Brussels, is entitled 'Vortex' and it can truly be experienced as a dark sonic vortex. We loved this release because it skilfully blends heavy psychedelia, post-rock and post-metal 'forms' with ceremonial rhythms. You might think that this is not something 'new', yet the elegance with which this band is combining the different elements of this album's sonic character together, reveals how deeply they have experienced all these feelings that their sound, in turn, creates within us. There are subtle dark ambient, even symphonic metal parts, that seamlessly give way to distorted, noisy guitar 'walls' while the lyrics, howl and 'whistle' about…white horses running. We will keep our ears and eyes open for the next releases from this band.
Marissa Nadler with Stephen Brodksy have a created 'Droneflower', a beautiful album characterized by the dreamy ethereal vocals of Marissa Nadler which are greatly combined with those of Stephen Brodksy. The moments where the vocals were distorted so much that they sounded like a very weird instrument, were creatively delightful! Ten songs where melancholic piano and acoustic guitar melodies, intertwine beautifully with violin and saxophone melodies and make up the sound of this album. 'Droneflower' begins and ends by sustaining a mesmerizing, hypnotic and dreamy tone throughout its duration. The album includes an unexpected cover of Guns n' Roses' 'Estranged' and Morphine's 'In Spite of Me' and it must have a place among your most cherished LPs.
Ioanna Gika's impressive debut album entitled 'Thalassa' (the word means 'sea' in Greek) is an album with rich aesthetic references and inspiring energy. Within its 10 songs, you will be able to identify subtle soul, jazz, tribal and even techno and drum n bass rhythms. Ioanna's voice and the talented way with which she navigates around the different styles is the common sonic thread between these elements. Enya and even Loreena McKennitt can come to your mind while listening to this album, which is an ode to change and the flow it brings about. Ioanna has stated that one of the principal aims of this album, was to provide closure for her, following a series of events that brought about mind-altering change. Harp, synths, percussion, strings, bass, distorted electronic sounds complement the vocals and provide a sturdy sonic base on which they can navigate. Whether you will be magnetized by the more pop elements or through the darker, mystic paths of this sound, the ethereal vocals, and their dreamy qualities, will make sure that your spiritual trip is an adventurous one!
Dark folk music is a style that we enjoy very much, especially if it offers such a beautiful result as is the debut album of Ben Osborn entitled 'Letters from the Border'. In a statement, we read: "The result of an extraordinary musical partnership with the head of Nonostar Records – German experimental violinist Alex Stolze – the album was created at the remote Nonostar Studio on the German-Polish border in the summer of 2018″. This is a poetic record on what concerns the lyrics, their delivery and the overall production that creates a sound that is direct, warm and deep. Ben's vocals and their emotional character… You will probably agree that the sonic conversation of the vocals with the strings and the way this is taken up by the piano melodies, is as refreshing as it is calming and inspirational. It seems that Ben has been influenced by the style of Leonard Cohen and more specifically by the directness of his performance. Experimentation is evident in the arrangement of the instruments and the vocals and in the way (what sounds like) analog sounds, find a place inside each song. Ben Osborn has said that: "I was reading a book about Jewish mythology that said that the voices of sparrows were thought to contain souls, so I made the connection with all the birds around the studio, whose voices made it onto many of the tracks". Despite the fact that this album creates a very calming sonic environment, the lyrics of the songs reflect Ben Osborn's creative channeling of both personal and collective experiences, whose energy has been in contrast with the meditational aspect of the music. A conscious decision has been made while writing this album, to merge organically nature's sounds with lived experience and the result is admirable!
'Decode.Decay' the new album by Those Amongst Us Are Wolves, treats sound organically, gradually building up rhythms, evolving emotions, lessening the emotional intensity of the melodies and then making everything harsher. Within four tracks, you will encounter heavy post-rock, metal riffs, psych rock sonic paths, and distant vocals, feeling like someone who is howling or calling out from far away. Places of serenity are gracefully 'broken into' by heavy guitar riffs and a few minutes later, Floyd-like guitar riffs take us into a dynamic trip that has many stops where different sides of yourselves will be patiently waiting to wave back at you…Treading on a similar path, the new album by Dead To A Dying World entitled 'Elegy', has skilfully blended black metal, doom metal vocals and guitar trembles with neoclassical elements, captivating melodies on the viola and the ethereal vocals of Heidi (Moore). If you like the sound of Empyrium then you will love this album.
The Arno's debut album entitled 'Ways of Perfection' is based on the flood history of Italy's Arno river. A very unusual subject is being treated experimentally and has been given a distorted, minimal and disquieting form. The vocals are equally unusual, non-recognisable as such and the overall sound of this release has an industrial texture that works very well with the subject of this record and with the rhythmic and aesthetic elements of a flood event!
The post-punk part of this monthly playlist is represented by the releases of Low Blows, Brass Box, Chlorof0rm, Whiner, The Secret French Postcards and Virgin In Veil. The new single 'Stranger' by Low Blows, is a teaser for the band's upcoming debut album. With melancholic guitar melodies and bass riffs, 'Stranger' is a fine post-punk song with a beautiful cinematic video clip. Carlos' (Vergara) lyrical voice and the overall mood of the song will appeal to fans of The Chameleons and Cure alike. We would love to see Low Blows perform in London soon. 'The Cathedral' the debut album by Brass Box, blends in a captivating way, dynamic rhythms and dreamy vocals.  Ammo (Bankoff) 's beautiful vocals give to the melancholic melodies an innocence and a lightness that is long lost in coldwave and post-punk music. The drums and the vocals represent different rhythms and moods and the guitar riffs are just otherworldly whether they come to the foreground or stay, as a hallucinatory element, at the background. If you liked the music of Cranes, you will probably agree that the sound of Brass Box nods to them. Dark atmosphere, distorted industrial rhythms and motivating energy characterize the debut album 'Ketamine 202' by Chlorof0rm. The band seems to have found inspiration in the explosive energy of the sound of Bauhaus and the performative character of Lebanon Hanover. The guitar riffs throughout this release, are electrifying and are beautifully combined with the synth sounds, on top of which, the vocals and the percussion rhythms 'stand' assertively. You will listen to this album once and you will definitely listen to it again immediately. The album 'Contradictions' by The Secret French Postcards has a sound that brings it close to that of Mission. It is the flow of the guitar melodies and the energy and colour of the vocals that give to the music of this album its place in the finest post-punk releases of the year so far. There are different tones of gothic rock sonic colours within the album  'Permanent Funeral' by Virgin In Veil who nod to a beautiful combination of elements from the sound of Cinema Strange and Christian Death. Having a lighter mood and more passionate performances, Whiner's EP entitled 'You Never Have to Fell This Way Ever Again' brings the aesthetic of 60s movies on its cover and gives to them a cinematic twist through this very personal title and the lyrics that are so direct that it seems as if they are addressed to a specific person! The passion of The Fall and the guitar riffs of The Chameleons once again came to mind when listening to this release.
We had two favourite punk albums released during April. The debut albums 'Dogrel' and 'Drecksound' by Fontaines D.C. and Hash Redaktor and the new album by The Briefs entitled 'Platinum Rats'. 'Platinum Rats' which is the fifth album by this band from Seattle, will be adored by fans of The Clash and The Damned. The Briefs, having chosen a humorous title coupled with a humorous image cover,  bring within the 12 songs of this album the assertively happy atmosphere of 70s punk. The very first EP by Fontaines D.C. featured on our playlist for February 2018 but the complete album, 'Dogrel' puts the two songs of that EP in a rich context. Blending skilfully, elements from The Clash's side of punk with rock n roll elements and indie rock rhythms and aesthetic, this promising band from Dublin that is selling out shows almost a year in advance, is here to stay! 'Drecksound' the debut album of Hash Redaktor, is really a hybrid album. You will enjoy heavy guitars that interlock with each other, have many aesthetic references and create a very powerful sound that can neither be categorised nor truly apprehended. At times they are responsible for a 'grinding', rhythmic motif and after a few minutes these guitars are able to change 'character' and offer a glimpse of 'light' in the form of some very Hendrix-like high pitched notes. You will notice that the vocals follow a similar aesthetic path, at times they are clear and assertive and in the next verse they are distorted beyond recognition! The result is an album that offers a refreshing punk sound by this inspired band from Memphis, Tennessee.
Before closing up with the more experimental/IDM releases, we should mention three very beautiful albums. The impressive debut album 'Traum und Existenz' by Kompromat, a new project between Vitalic and Rebeka Warrior, the new album 'Why Aren't You Laughing?' by GOLD and the new album of Josefin Öhrn+The Liberation entitled 'Sacred Dreams'. In 'Traum Und Existenz',  synth minimalism, seductive vocals and beautiful melodies whose rhythms are gradually enriched and developed, build up such a nice atmosphere throughout this album. Every song has an intro, a middle part and an ending being treated as a whole on its own right. The lyrics in French and in German give to this album an air of French New Wave cinema up to the middle part before becoming more agonising accompanied appropriately by electroclash, industrial and techno rhythms. This is definitely one of our most favourite albums of this month's releases. GOLD's 'Why Aren't You Laughing?' is an album with great antitheses. On the one hand there are the 'carefree', gentle vocals of Milena Eva and around them, there are doom metal trembles and rock-inspired guitar riffs. This album has been produced by Jaime Gomez Arellano (Paradise Lost, Black Eyed Peas, Hexvessel) and the resulting sound has both menacing and heavy qualities which have granted GOLD, a place as a support band for New Model Army in 2018. The band has collaborated with Danielle Van Ark whose evocative and symbolic work, 'dresses' visually the lyrics of this album, following a similar aesthetic idea with the previous album entitled 'Optimist'. If there was such a thing as a sacred dream, then its sonic footprint must have had a psychedelic side. The album 'Sacred Dreams' by Josefin Öhrn+The Liberation is not 'here' to wake us up but rather to put us in a very pleasant and 'light' trance. There is minimal synth-edelia (our word 🙂 ), there are drum machines that hollow and accentuate the dreamy nature of the vocals and there is 60s psychedelia that brings to mind the melancholia and gentleness of the sound of The Velvet Underground. This album has the signature of Stereolab's Andy Ramsay in the studio of which this album was recorded and whose non synced drum machines were included in this mesmerising sonic mix.
We will be closing this monthly playlist with a reference to seven releases that cover the experimental electronic, IDM, noise, industrial sides of our music taste. These are the albums by NONE, Dionysian Rituals, Homemade Weapons, Civic Center, Understudy, INVA//ID, Product KF and Arcaïde. NONE a.k.a Anna Nin is fast becoming one of our very favourite musicians, as she consistently delivers albums where melancholy and atmospheric vocals always create a heavy sonic environment, usually slow moving so that we can feel the harshness and gravity of the rhythms and their industrial textures. 'Heat' has been released in cassette format and has already sold out. INVA//ID, Product KF and Civic Center have all had the heyday of industrial music as a source of inspiration, therefore we can identify in all three albums, those rhythms and sonic textures that we loved in the sound of Skinny Puppy, Bakterielle Infektion, Klinik and early Cabaret Voltaire. 'Masochism in D Minor' by INVA//ID, apart from a fantastic title, has addictive synth sounds, industrial character and energy that brings back those beats that Skinny Puppy magnetized us with. 'Songs of the Groves', the impressive debut album by Product KF is one of these albums whose music has stuck in our mind because it brings together so many elements in such a creative way! In the percussion rhythms, you will enjoy glimpses of the creativity that characterized the sound of Einstuerzende Neubauten, in the bass riffs you will identify influences from the sound of Joy Division and the post-punk rhythms and unique vocals will not keep you standing on the dancefloor, just like Trisomie 21 never did! After listening to the pulsating album 'Even A Worm Will Turn' by Civic Center, indeed, even a worm would turn… Distant vocals that 'demand' and protest, rhythms that feel like a heartbeat, take us inside an old industrial tunnel and bring to mind the sound of Clair Obscur. Understudy's new album entitled 'Tibor Serly' seems to have taken its title from the name of a Hungarian violinist and composer. You will enjoy disquieting sounds, mind-numbing pounding sounds of metallic surfaces, while the distorted vocals will make sure you 'struggle' to breathe normally and perceive the things around you in their 'normal' appearance. Influences by early industrial music and the experimentation that accompanied it, are evident in the sound of this album that will definitely appeal to fans of November Növelet. This is one more release best enjoyed in the dark. 'Gravity' the new album by Homemade Weapons from Seattle uses syncopation, slow rhythms that accelerate skilfully so that a sound with depth and great volume is created. Drum 'n' bass, throbbing sounds, tribal rhythms and vocals that appear intermittently throughout this album will make you dance and will prove invigorating for your consciousness…if you let it. Dionysian Rituals, have been inspired by the infamous activities of worshippers of Dionysus, in their debut album entitled 'Theatre of Tragedy'. The album might start with a more power electronic/techno rhythm but it soon delves into areas with darker, more tribal rhythms that bring the mind into a heavy, ritualistic atmosphere where things flow in a slow but overwhelming way. Finally Arcaïde's album entitled 'Solve&Coagula' creates a harsh sound, with 2 4-part songs that develop two different sonic stories, one representing the word 'Solve' and the second representing the word 'Coagula'. The resulting sound is experimental in its overall character, noisy, distorted, dark ambient and industrial but overall, very disquieting! 'Solve (Part 1)' starts as a sonic collage, passes through kaleidoscopic, dark ambient and increasingly industrial, ritualistic sonic environments and ends up in 'Solve (Part 4)' gaining rhythmic clarity and performative power. 'Coagula (Part 1)' on the other hand, starts from an almost silent, dark ambient place, traverses a place that has imaginary portraits of Haus Arafna all around, and ends up with 'Coagula (Part 4)', in a sonically numbing way, placing us in a slow-moving, synth-based hallucinatory, state. With this mood, you can now go back and start listening to this playlist again…your choice.We hope you enjoy it as much as we enjoyed preparing it.
Blaue Rosen