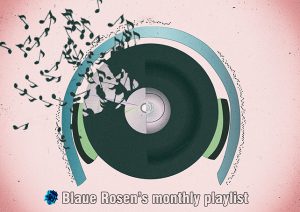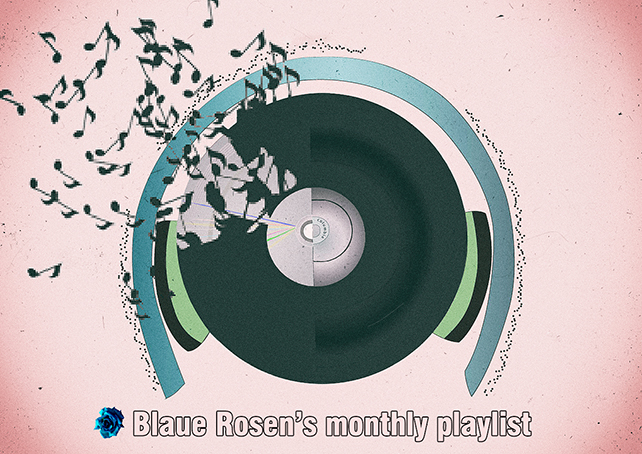 We listened to 70 independent/underground releases during October 2023, and we were stunned by the debut singles/EP/albums during this month. 26 of these 70 releases form this monthly playlist and let us admit that there have been a few disappointing releases that did not make it despite our biased convictions that they would.
There are some big highlights here and I am not just referring to the customary October release by Nox Arcana who once again gave us a haunting gothic sonata to get us through Spooktober! Oliver Marson, whose intriguing stage presence we enjoyed recently at the 100 Club, released a very memorable, new wave, synthwave album entitled 'Why Did I Choose This?'. The overall sound of this album brings to mind equally the Psychedelic Furs and Japan and the melodies are addictive beyond belief. The lyrics also share some Bukowski qualities and are quite poetic and pop at the same time.
In the psych rock part of the playlist, the new album 'Hive' by Teeth of The Sea, takes inspiration from Frank Herbert's 1973 novel 'Hellstrom's Hive' where a hybrid human-insect coexistence is being attempted, and offers a set of 8 songs which give sonic glimpses of life on this imaginary planet. With cinematic synthwave lines and buzzying sonic snippets produced by trumpet samples, being interrupted by techno psychedelic short trances, this is an otherworldly release that will not keep you looking to skip any of the tracks.
We were properly impressed by the debut releases of this month. SOFT VEIN's album 'PRESSED IN GLASS' is a great post-punk album with motivating synth melodies and beats, while False Fed's 'Let Them Eat Fake' is a true sonic bomb, combining politically powerful lyrics, heavy guitar riffs and feisty post-punk rhythms with angry vocals that also have a metal rock side and the combination of energies channelled through Discharge, Ministry and Nausea! Equally powerful was the debut EP by YOBS, 'Fortune Teller'. The noisy distorted guitar wall and the unapologetic in-your-face vocals do not leave any room for stillness during the two songs that form this EP.
Finally, almost every time BLACK TO COMM is  featured in a playlist, experimental music genre as a whole gets a nudge. 'At Zeeneth Parallel Heavens' combines, ambient meanderings, with ethereal vocals, cinematic spoken word and even ritualistic sonic heaviness! If you dare, listen to this album together with the 'Hive' by Teeth of The Sea and see what happens.
We hope you enjoy this playlist as much as we did while preparing it!
Blaue Rosen