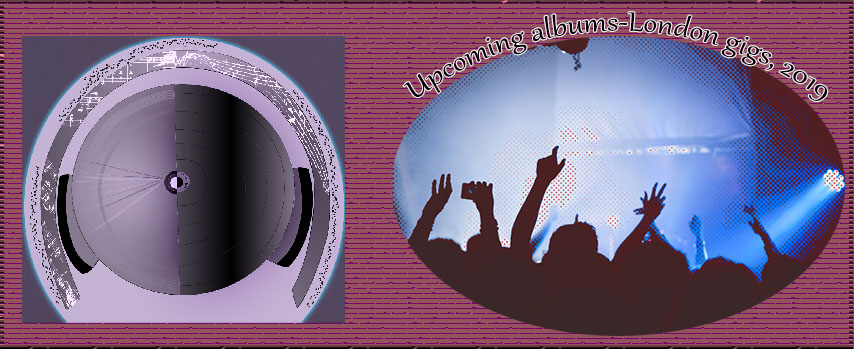 2019 is shaping up to be another exciting year for independent music, both in terms of live music and on what concerns album releases. Judging from the very first albums that have been released so far and from the artists that are expected to produce new music in the following months, it seems that we are up for some great sonic treats the following months. As far as gigs are concerned, there are also great names that have already planned to visit London until the end of 2019, some of whom we have not had the chance to enjoy live for quite some time. But let's get to it…
ALBUM RELEASES
Amanda Palmer-There Will Be No Intermission (expected release date March 8th 2019): In 2018 we had the rare chance of seeing the Dresden Dolls perform live in London after 12 years on their 18th anniversary. It was a show to remember, it was an intense experience that will accompany us for a long time. In 2019 we will get the chance to listen to the new album by Amanda Palmer, her first solo album for 8 years since the release of 'Amanda Palmer Goes Down Under'. That was a very different album released at a very different moment in time, when Amanda Palmer was at a very different stage in her life both artistically and as a person.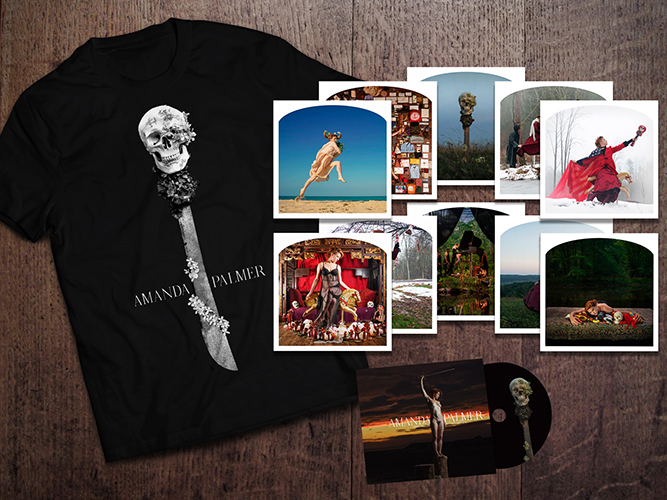 'There Will Be No Intermission', the next album of Amanda Palmer, will be there as a record of all that has happened in the meantime, of all the artistic strength that she has channeled through her book 'The Art of Asking', through her joint release with Edward Ka-Spel, through her political stance for women's rights and women in general and many more. The photo shooting that has been done for this album is testament to all this. The photographs will be part of the artbook that will accompany this album and will also be available separately. The 'heroine' of these photographs is telling a story, she is a modern day 'amazon', a determined fighter for the things she believes in, an inspirational figure, an instigator.
One promotional video and two songs have been released so far. As Amanda herself has explained in the promotional video, this is a very personal album. 'Drowned in Sound' more than 'Voicemail for Jill', has more prominent Jazz and soul influences. 'Voicemail for Jill' a song that talks about abortion, inspired by Amanda's personal experience, is a very stripped down song, with a gentle melancholic, beautiful piano melody at the background, that does not interrupt the heartbreaking performance that comes at the foreground.Both songs are lyrical, they brings to the foreground the passionate piano playing and the feverish, dramatized way of delivering the verses which talk about some very serious subjects. We will be waiting for the whole album to be released to talk further about it. For the moment have a listen to the songs and book your tickets to see Amanda Palmer live at her tour (the London date of this tour is December 5th 2019).
The Brian Jonestown Massacre-The Brian Jonestown Massacre (expected release date March 15th): Usually, a band releases its homonymous album as a debut, but The Brian Jonestown Massacre is not an ordinary band, never was and never will be! Having a career that spans from shoegaze to psychedelic rock is not something that every band can achieve. This band has done the distance but most importantly, it has opened up its own artistic consciousness. Whether this was truly the result of a visitation by Brian Jones' ghost (as Newcombe has stated in the booklet of 'Take It From The Man!') or whether the social and political matters surrounding the turbulent history of Jonestown (the settlement that has partly inspired the name of this band) have been channeled through the band's rich sound, is something that will always puzzle us. One thing is sure though, that this band seems to be further artistically 'enlightened' with each new album. Experimentation coupled with a love for blues, country, acoustic folk but also for psychedelic soundscapes, has made sure that no album is similar to its predecessor.  This album was planned to be released late in 2018 but has been delayed as the band was on a gigantic tour in US, Canada, Australia, New Zealand and Europe. One song has been released so far, 'Cannot Be Saved' and its music makes sure that the band's lyrical psych rock identity thrives once again. Which other dimensions of this sonic psychedelia will the band explore, is a matter that remains to be seen.
Francis Rossi/Hannah Rickard -We Talk Too Much(expected release March 18 through Ear Music): The title of this exciting upcoming album might be 'We Talk Too Much' but something tells me that we will soon find out that we have not had enough music fro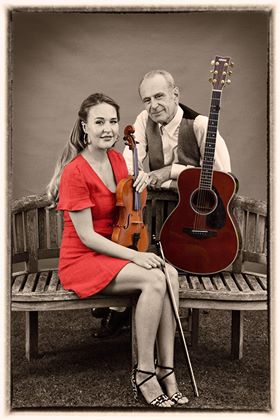 m these two great musicians. Francis Rossi needs no introduction as one of the co-founders of rock band Status Quo, whose song 'In The Army Now' is one of the most important songs we have listened so far in this life. Status Quo will be the special guests in Lynyrd Skynyrd's last ever tour in summer 2019 but until then, Francis Rossi and the talented Hannah Rickard will offer us the chance to enjoy a different kind of music. The two musicians collaborated in the acoustic album 'Aquostic (Stripped Bare)' that Status Quo released in 2014, where Hannah provided backing vocals and played the violin. Up until that moment, Hannah had been part of Howard Rickard's family band The Outfit, had played in several folk/country bands at the North East of England, had performed alongside folk musician/composer and educator Kathryn Tickell and had formed the rock 'n' roll band Hannah and The Relatives with her cousin Louie Ruddick. Even though this band never released the album that they had recorded, its music had a big impact on London's independent rock 'n' roll music scene and its devoted fans.Sadly, this band's last gig was as a support to Tom Jones at Alnwick Castle.
Following their collaboration for 'Aquostic (Stripped Bare)', Rossi and Rickard started working for a debut (as a duet) country-inspired album 'We Talk Too Much'. This album will also include two songs that Hannah has co-written with Howard Rickard, namely 'Waiting for Jesus (To cleanse my soul)' and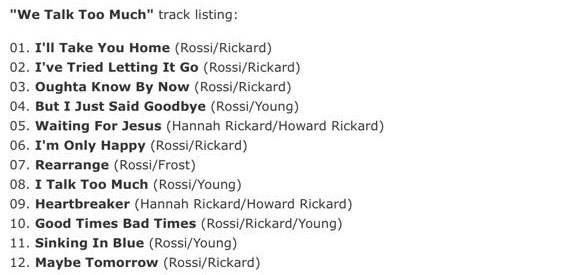 'Heartbreaker'. One song has been released so far from this album, 'I Talk Too Much' that reveals the chemistry of the two voices and the fresh sound that both musicians have created. We loved the melodies on the violin, the way the guitar is making playful 'entrances' in between the vocals, we particularly loved the backing vocals and the way they relate with the lead vocals of Rossi and Rickard at the foreground. This is a song that got us dancing and it will definitely do the same to you, without a doubt. You think listening to it once is enough? Well, think again! With lyrics like '…to find the best solution might need a revolution…' you can expect to feel like grabbing the person next to you and give them a twist around :).  We shall wait for the release of the whole album to talk more about it and we can also dare to wish for a joint tour of Howard Rickard &The Pale Riders with Francis Rossi and Hannah Rickard. This album will also be accompanied by the release of an autobiographical book 'I Talk Too Much' (on March 14, 2019) about Francis Rossi's career of more than 50 years.The book will be presented during a UK tour that so far includes 36 dates. In the meantime you can pre-order the album from here.
Sun O)))- Life Metal (expected to be released on April 2019 via Southern Lord), Pyroclasts (expected to be released in Autumn 2019): Four years after the release of 'KANNON', Sun O))) will return with two new albums in 2019 which they will tour in Europe in March 2019 and in America in April 2019.Even though the tour dates do not still include a UK date, we are pretty sure that the band will also visit London at a date closer to the release of 'Life Metal'. Each album by Sun O))) and each gig is a never ending meditational trip that alters and diverges the route that its predecessor has made us travel on, forcing the mind to explore dimensions with different textures. The preview video for the album 'Life Metal' has been released and contains close-up views of a painting created by Samantha Keely Smith. In a statement the band has said about her paintings:
---
"They collide ideas of 19th century romanticism & late 20th abstract expressionism (mysticism) with Sunn O)))'s approach to metal (via reference points of Arbo, Turner, Delville, Richter, Turrel, Wou-Ki). Photographer Ronald Dick shot them in baths of light colour representing depth of sound pressure in the work. "
---
In a statement by their own record label Southern Lord we read:
---
"An all analogue technique was used, they recorded and mixed on tape, providing a creative gateway for Sunn O))) to evolve their production methods into stronger, confident, performance based and a more logical executive process.The LP version is a AAA album, recorded and mixed on tape via a completely analogue production, from the input of the band's amplifiers and the air coming off the speakers in front of the microphones to needle touching the pressed vinyl on your turntable."
---
The album features Hildur Guðnadóttir, an established cellist who has collaborated with Pan Sonic, Animal Collective and Throbbing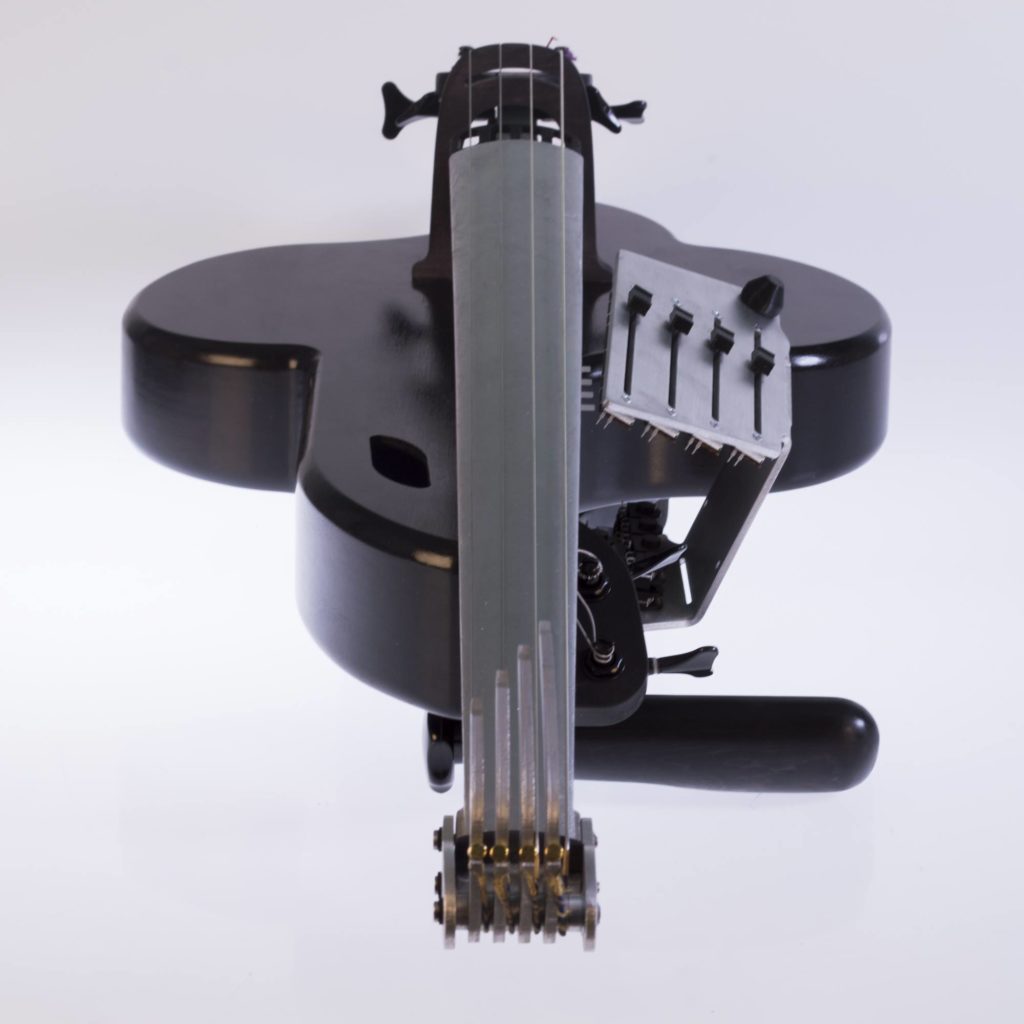 Gristle among many others. In 'Life Metal' she will also provide vocals and play the halldorophone. In a recent interview Hildur has explained the particularities of this hybrid instrument: "It's based on a cello, and basically this electro-acoustic feedback monster which has really become main instrument these days.It's kind of like a Jimi Hendrix cello, to put it into terms that make any sense."
It is important to note that in this album, the track 'Troubled Air' gives sonic form to an essay written by Aliza Shvarts and published in 'Special Issue: The Haptic, Guest edited by Rizvana Bradley. Women & Performance, a journal of feminist theory. Vol. 24, No. 2-3 (2014): 203-219'.This is an article that "…examines aesthetic legacies and gendered histories of reproductive labor in the long, slow, reverb-heavy performances of the contemporary metal band SunnO)))…" and you can access it from here. Pipe organ has been recorded and arranged for this track by Anthony Pateras, a new talented composer "whose current focus is electro-acoustic orchestration, temporal hallucination and sound phenomena…".
As far as 'Pyroclasts' is concerned, there are no details yet about its release date and the band has not yet published a promotional video for it. We will be waiting impatiently for the release of both these albums and we hope to be able to enjoy them once again live in London.
Find below their tour dates:
Sunn O))) 2019 European tour
Feb 28: Frankfurt Mousonturm, Germany
Mar 01: Graz Elevate Festival, Austria
Mar 02: Prague Divadlo Archa, Czech Republic
Mar 03: Hamburg K6, Germany
Mar 04: Amsterdam Paradiso, Netherlands
Mar 06: Lyon L'Epicerie Moderne, France
Mar 07: Nancy L'Autre Canal, France
Mar 08: Dijon La Vapeur, France
Mar 09: Rouen Quasa Rites Day, France
Mar 11: Tours Le Temps Machine, France
Mar 12: Nantes Stereolux, France
Mar 13: La Rochelle La Sirene, France
Mar 14: Bordeaux Le Rocher de Palmer, France
Gigs in London
The upcoming gigs that have been scheduled for the first few months of 2019 are even more exciting than the anticipated album releases. Bands that have not performed in London for some time will give to us the opportunity to enjoy their music live this year.
Scratch Massive live at Dingwalls,6 March 2019 : Scratch Massive is a band that has the unique ability to distort the sense of time and make me question my state of being. Ever since the release of their first album 'Enemy&Lovers', the dreamy and hypnotizing qualities of the vocals coupled with their downtempo, mesmerizing synth melodies, have been consistently managing to create a new experience for me with each new release. At the earlier releases the band experimented more with syncopation and sonic samples, creating a sound with electroclash, dub and even trip hop and IDM elements. Especially after 'Time', their albums started having an increasingly trippy atmosphere. Their latest album entitled 'Garden Of Love' was no exception and this is one of the reasons for including it in our 'Soundtrack of 2018′ list. Scratch Massive have not performed in London before and this gig is the perfect opportunity to be immersed in a sonic environment that will definitely make you feel like you are floating above everything and everyone else, so get your tickets from here.
Pink Turns Blue live at MOTH Club, 16 March 2019: We enjoyed their headline show at Altes Landratsamt in Leipzig's WGT in 2016 and we have been waiting for a London gig by the band since then. Three years after the release of their latest album entitled 'AERDT-The Untold Stories' we will have the chance to enjoy this all-time favourite new wave band in London. Blending post punk and punk rock in their own creative way, with added melody and emotion, Pink Turns Blue, who have taken their name from the homonymous song by the American rock band Hüsker Dü, have crafted their own recognizable sound. Following a gap in their career, the band has received great support from fans, especially in festivals around the world since their reunion in 2003. We can only share our own experience from Leipzig's WGT in 2016, when the queue outside the venue was running for several meters with devoted fans choosing to wait patiently in the cold to see the band perform live once again or even for the first time. We will treasure the opportunity to listen to their songs again in London (their setlist in Leipzig was a 'best-of' one) and we cannot wait for this gig, the first significant one of this new year. Get your tickets from here.
Crippled Black Phoenix live at The Underworld, 21 March 2019: They describe their music as 'endtime ballads' and find the term 'post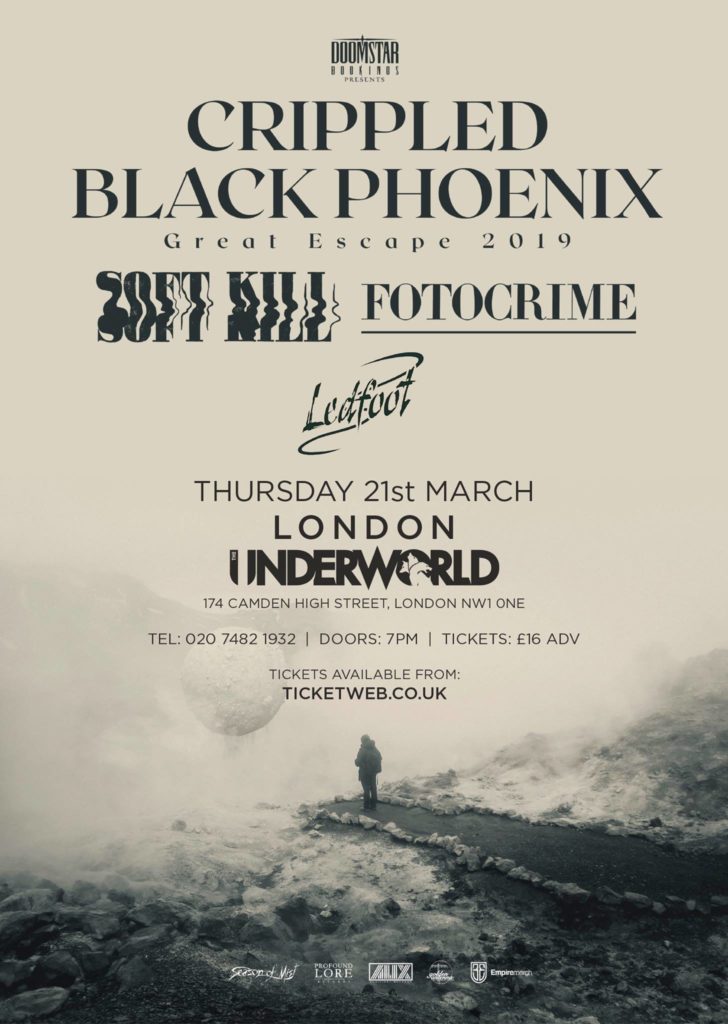 rock' quite dismissive but whichever adjective one uses to describe the music of this band, it will still remain one of Blaue Rosen's favourite genres. Following the release of their latest beautiful album entitled 'Great Escape', (also included in our monthly playlist for September 2018), Crippled Black Phoenix will  give to us the chance to be immersed in their cinematic, dystopian, slow moving sonic paths in their upcoming gig in London. Despite the symbolism of the term 'endtime ballads', we have to take into account that the emotional depth and darkness of the soundscapes that this band creates, is autobiographical at a certain level, while the visuals always hint at matters that interest the band at a very deep level. Justin Greaves, the beating heart of this band, has channeled the energy that has accompanied the darkest moments of his life through music and it is this emotional intensity that ultimately strikes a chord, while everything that has lead to it being composed, eludes us completely . 'The difference is that we might have some pretty depressing subject matter, but there's always a message of hope in there'. The band has also started a crowdfunding campaign that gives to us the opportunity to support them in touring with Soft Kill and Fotocrime in Europe the next few months.
Crippled Black Phoenix performed live in London in 2016 and it will be fascinating to enjoy the strength of their music once again. Grab your tickets from here.
Siglo XX live at 100 Club, 22 March 2019: How can we stress enough the importance of this gig ? Should we say that it is one of the three (so far) gigs that we consider to be the most important of 2019 for London? We will have to start by referring to their special, truly unexpected, headline show at Leipzig's WGT last year, following a hiatus in their career. Siglo XX a band that has put its own mark (albeit unintentionally at first) on the Belgian coldwave scene of the 1980s, is a band that we have not seen perform live in London before. As was the case with their live show at WGT, there is a whole generation of music lovers here in the UK, who never dreamed of being given the chance to enjoy this band perform live. Siglo XX, is a band whose name has been inspired by a mine in Bolivia and an anarchist group that was active during the Spanish Civil War, as the band has said to us during our recent interview with them.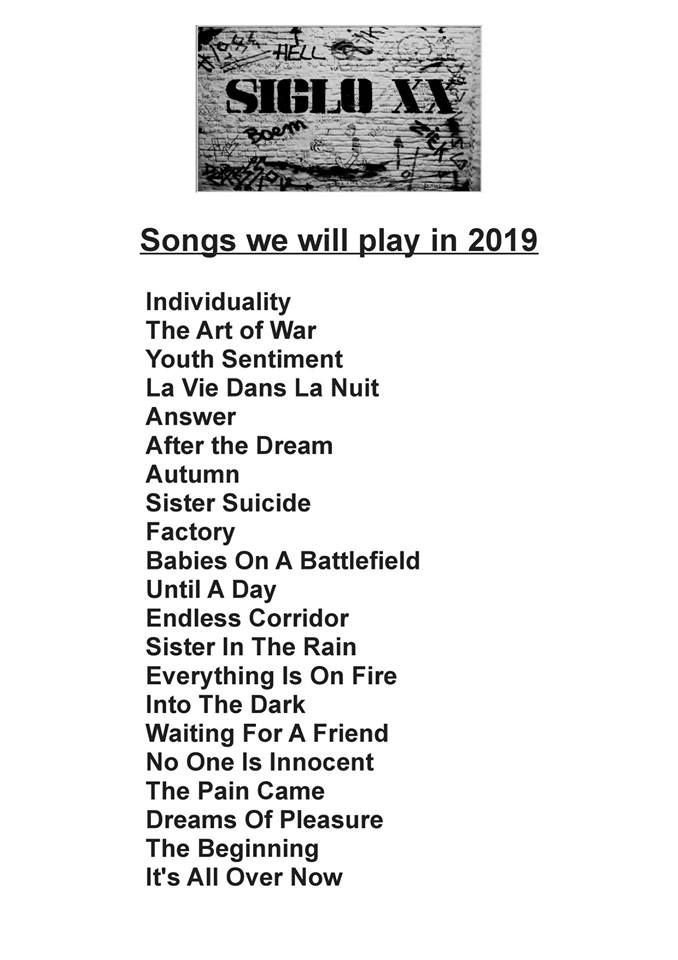 The band has not released a new album since 1989 and prior to their performance in Leipzig, they quite deliberately did not make an official announcement about their plans. Siglo XX is also a band who has channeled its creativity in a side project named Honeymoon Cowboys (also a band that we have not had the chance to see perform live here in London).The current line up of Siglo XX which we also enjoyed on stage at Felsenkeller, includes Tom Van Troyen at the vocals and we expect that this same line up will perform at the legendary 100 Club as well. If the band's show in Leipzig was an indication of what to expect, then I would say we are all up for a treat as the energy on stage is very powerful and the songs are being given a new life.The band has kindly released the list of songs that we are expecting to listen to during their gigs in 2019 and their titles 'speak' for themselves.If you haven't got your ticket yet then hurry up as this is a gig that should not be missed!
Xiu Xiu live at Islington Assembly Hall, 26 March 2019: Xiu Xiu is a band with a distinct sound and  a dedicated audience. Blaue Rosen was present at the band's gig in 2014 but Xiu Xiu also visited London two years ago. Now that their latest gem entitled 'Girl with Basket of Fruit' has been released through Upset The Rhythm, Xiu Xiu will fill Islington Assembly Hall with their ritualistic/experimental music and their genre defying performance. Compared to 'Angel Guts:Red Classroom' this album has stripped out almost all melodic aspects and is instead highlighting the roughness and passion of industrial, noisy and aesthetically deconstructive sounds. A Xiu Xiu gig is a confession from the heart and a physically demanding ritual but the sonic collage that is created has a strong transformational power both for the musicians and for us, the audience. If all this sounds like the best way to end the first month of Spring then wait no more and get your tickets from here.
Re-textured festival, various venues 28-31 March 2019: This is one of those festivals where you see the line up and think that someone is inside your head, has seen your gigs' wishlist and is making sure that some of these musicians are put together in one big event. Alva Noto, The Orb and Cabaret Voltaire  who "…return to London for the first time in over 20 years with a show consisting of Richard H Kirk, machines and multi-screen projections. Opening will be the esteemed Art Director, Designer, Producer and DJ, Trevor Jackson who has pushed forward thinking audio and visual for his entire career…", are among those musicians that will perform live during this festival. We have of course enjoyed Alva Noto at his previous gig with Anne-James Chaton at The Barbican and we have also enjoyed Cabaret Voltaire's headlining show at Leipzig's WGT in 2017, but this festival is very different as it brings all these musicians and DJs together in venues that have a strong architectural character. Southbank Centre, The Silver Building at the Royal Docks, Village Underground, 180 The Strand, E1 and Walthamstow Assembly Hall, are the venues that will host different events that will happen throughout this festival and apart from E1 and Walthamstow Assembly Hall, all the other venues are fine examples of what was called 'brutalist' architecture.  Alongside the already mentioned musicians will also be Puce Mary whose latest album was included in our playlist for October 2018 , Phase Fatale a favourite musician of IDM/industrial music, whose debut album was included in our playlist for October 2017., Demdike Stare, Machine Woman both experimental projects from the UK. Expect to spend four days surrounded by amazing architecture and techno,noise,industrial,dance, experimental soundscapes.Grab yourselves a ticket from here.
Soap&Skin live at EartH, 15 April 2019: Who remembers Soap&Skin and her magnifying performance at Southbank Centre a few years ago? Back then she had a very dramatized stage appearance, piano melodies that made Rachmaninov's comsposition to sound almost like lullabies as she was 'commanding' a whole orchestra at the background. Many things have changed since then and Soap&Skin's aesthetic references are just a few of those. Anja Plaschg seems to have put all the darkness of her first two albums, 'Lovetune for Vacuum' and 'Narrow' behind her. With much 'lighter' lyrics and a much less dramatic performance, Anja's latest album entitled 'From Gas to Solid/You Are My Friend', released last year through PIAS, is an album-testament to the metamorphosis of an artist. The previously accentuated drama, has now been replaced by a much easier to 'consume', melancholy. To the fans of dark and gothic music, this might initially seem a bit 'out of place' but an artist and his/her psyche evolves and matures and so does the way they view their art and the world around them. The upcoming performance of Soap&Skin at EartH is a new beginning of sorts and as such it should be approached.Get your tickets from here.
Test Dept new album 'Disturbance' and live at Studio 9294, 26 April 2019: It is the third time that we will have to refer to a WGT gig but the impact that the closing gig of Test Dept Redux at Volkspalast Kuppelhalle has had in 2016, cannot be shaken off. That year, an accompanying exhibition in Leipzig, gave to the festival's attendees a valuable access to the band's rich archive material (posters, orders of equipment for certain gigs, photos from gigs, old press releases). Younger fans might not really grasp the significance of a band's participation at and contribution to, a seminal social and political event such as the Miner's Strike. The mindset behind the creation of a Miners Choir such as the South Wales Miners Choir might even seem incomprehensible today that collective action is an alien concept at a large scale. However, the creativity and inspiration that was needed in order to channel all the energy and sonic experience that industrial life had through music, as a way of protest, is quite astonishing. Of course there are different ways that industrial life has inspired music and not all of these ways looked into the social implications of such a life, for example  there are many bands who have focused on the militantly organised aspect of industrial life seeing it as an ideal rather than something oppressive. On March 1st,the band has released a new album entitled 'Disturbance', 21 years after their last one. The songs' titles as well as the overall aesthetics of the visuals in this album are testament of the band's strong social and political reflexes and their never ending inspirational and creative spark.
Dead Can Dance live at Eventim Apollo, 4-5 May 2019:When the tour of Dead Can Dance for 2019 was first announced at the time of the release of their latest album 'Dionysus', having as a subtitle the phrase 'Celebration-Life&Works 1980-2019', chills run down my spine.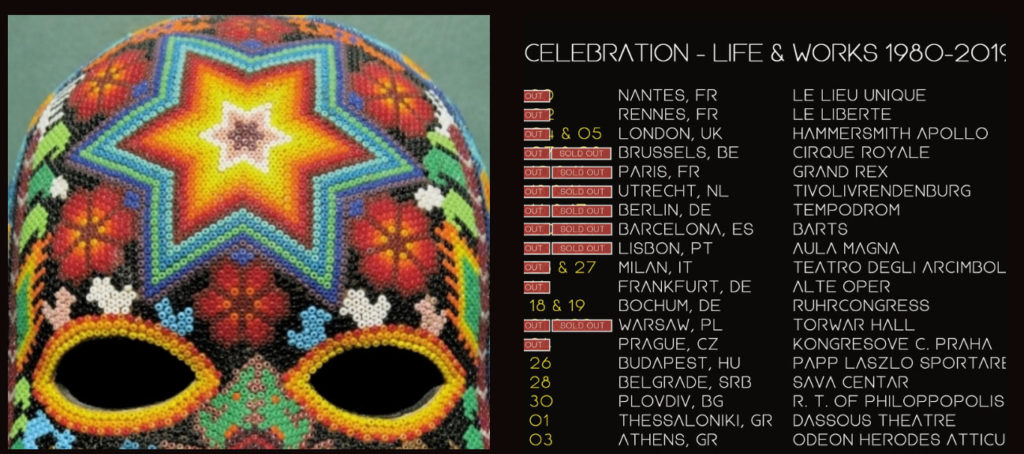 Dead Can Dance's gig at Eventim Apollo is the most important gig of 2019 for us, as this band is an all-time favourite one, who has influenced both our sonic aesthetics as well as our worldview altogether. Being pioneers in the genre of ethereal/neoclassical/folk music, Brendan Perry and Lisa Gerrard have created a unique sound that has inspired and continuous to inspire many other bands. Dead Can Dance started their career in 1981 and since then no other band of similar music style has surpassed their work. They have defined the sound of 4AD and continue to inspire new bands today, 40 years later.  Attending a gig of Brendan Perry and Lisa Gerrard anywhere in the world, is always a precious moment shared and acknowledged by everyone who is present. The announcement of a gig by Dead Can Dance reaches their fans even if they are not on social media these days and is received almost as a pilgrimage call. We cannot wait enough for these two days that the band will perform in London and we hope that everyone who attends these gigs anywhere in the world, enjoys them to the fullest. Even though tickets seem to have sold out,new dates have been added in more countries and there is always an opportunity to find some last minute tickets for one of their gigs so stay vigilant.On what concerns the new album, we read that: "Brendan Perry became fascinated by long established spring and harvest festivals that had their origins in Dionysian religious practices throughout Europe…".
Neurosis live at O2 Forum Kentish Town, 20 July 2019: If someone was wondering which is the best way to sonically darken summer, then the answer would be, by attending a Neurosis gig. Three years after their last gig in London and three years after the release of their latest album 'Fires Within Fires' through their own label Neurot Recordings, the band will return to London on July 20th and will 'shake' the very core of our psyches through their heavy, slow moving, evocative, doom, dark and symbolic sound. A band who has evolved and developed its sound so much since its first days in 1985 and which has offered us albums that make an exciting trip from crust punk, industrial, doom and heavy psychedelia through unbeatable collaborations, one of which was with the legendary Jarboe, is a band that commands enormous respect for their artistic quality and value! We cannot wait for this gig and we believe that you share our impatience too. The gig will be opened by Godflesh and Yob and you can grab your tickets immediately from here.
Blaue Rosen