September 2018-December 2018: A new season of gigs/albums' releases
We did not have to worry about the possibility of a war this summer but things continue to be nerve wracking worldwide. Artists are concerned about the impact of Brexit on their plans to visit the UK in the future and promoters seem to have scheduled as many gigs as possible before things become seriously uncertain, early next year.
Blaue Rosen, will be covering as many of these as possible having as our only drive, our desire to experience music in our own way, taking into account the artists' intentions and exploring new sonic horizons. These are the highlights of the next few months, so far.
GIGS
We hope you had a nice rest during the past month because September will keep you 'running' in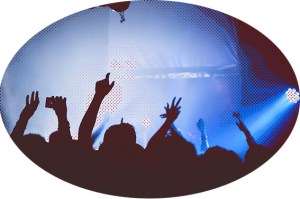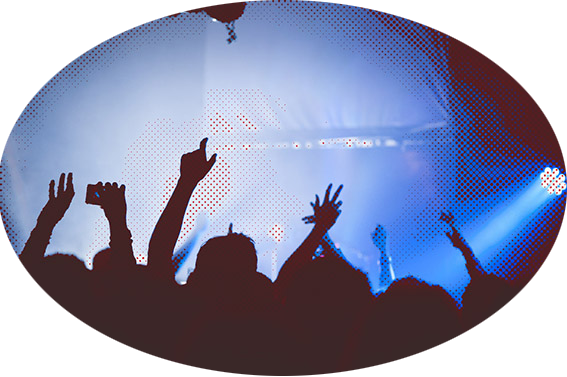 order to be able to get to all the gigs that have been planned.
To kickstart the month, post punk/new wave/ex 4AD signees, Modern English, will give us the chance to enjoy their older and more recent songs from the latest, self-released and crowdfunded (through Pledge) album 'Take Me To The Trees' at 100 Club on September 1st. In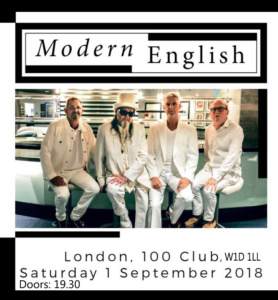 2016 the band performed their debut album 'Mesh&Lace' during their North American tour of the same name and gave to their fans worldwide, the chance to listen to it for the first time live. Last year the band performed live in London during their 'Take Me To The Tree's UK tour and this year, Modern English performed live during the last day of Leipzig's Wave Gotik Treffen festival, so the time could not be better for a London gig in which the band will appear with its original 80s line up.
"…it was just something that happened after punk rock, there was a kind of blossoming after punk rock had died and bands were finding their feet and were deciding what kind of music to make. This album was the sound of the time, it is called post punk now, we just called it 'Mesh & Lace' …" (extract from an interview: Robbie Grey about 'Mesh & Lace').
The band's latest album has relatively slow rhythms, making references to the best parts of the post punk music of the 70s, the cold wave scene of the 80s and their own past. Additionally, the recent resurfacing of well established bands of the dark alternative scene of the late 70s and 80s with new releases and gigs, has built up a momentum, Modern English are part of it and you would not want to be left out. So, do not miss this gig! Grab your tickets from here.
About a week later, Assemblage 23 will visit London on September 8th, in order to fill the stage of  Electrowerkz with their motivating synth-based, melodic, industrial sonic stories. It will be 3 years since the last time Tom Shear has performed live in London and at Electrowerkz specifically and two years since the release of 'Endure' the previous album of Assemblage 23. On August 24th,  the new side project of Tom Shear with vocalist Mari Kattman called Helix will release its debut album entitled 'Twin' through Metropolis Records. Having recently collaborated with Astari Nite in the production of their latest album 'Midnight Conversations', Tom Shear has consistently offered beautiful albums since 1999. We cannot wait to welcome Assemblage 23 in London again and dance from the beginning until the end of the set. Grab your tickets from here.
Whether you loved the latest album of Arctic Monkeys 'Tranquility Base Hotel + Casino' (also in our playlist for May here) , or hated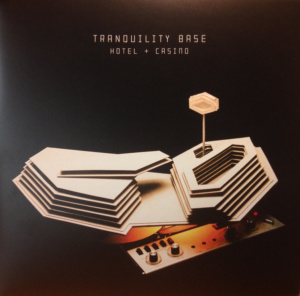 it, you cannot deny the fact that it is a complete album in the true sense of the word, hence it is nominated for the Mercury Prize this year. The band has been very generous with the London audience offering  4 dates at the O2 Arena this Autumn, so that you can appreciate their latest album and its different approach to indie music, as well as its difference from all the other releases of the band.
We were impressed by the latest album of Wooden Shjips entitled 'V.' (also in our playlist for May here), therefore we cannot wait enough to be enveloped in their uniquely crafted psychedelia on September 19th. Even if you are not a die-hard fan of this music genre, Wooden Shjips will make you reconsider, we can bet on that ? So go and grab your tickets quick, from here .
Wendy Rae Fowler will take the imaginary 'torch' a few days after Wooden Shjips, on September 14th  in order to give us the chance to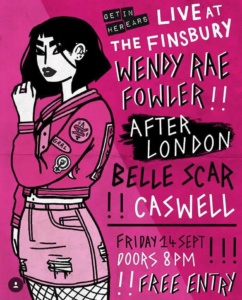 listen live to her beautiful debut solo album entitled 'Warped' (also in our playlist for March here).A collaborator of Queens of The Stone Age and Mark Lanegan, and the first half of the band 'We Fell To Earth', Wendy has a very beautiful voice with which she experiments, trying to reach well hidden corners of her own psyche in order to reach us. At times ethereal, other times haunting, the music she writes and performs is a colourful rock one. The gig is free, will take place at The Finsbury and you better not miss it!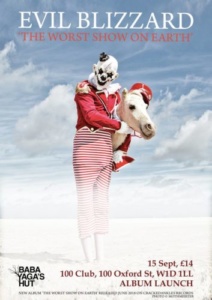 The next 3 days will be covered in punk, post punk and experimental psychedelia as Evil Blizzard will honour their 'promise' to deliver 'the worst' show on earth at the stage of 100 Club on 15/9. The band who released its latest album entitled 'The Worst Show On Earth' (also on our playlist for June here) this summer, will transform the atmosphere in the venue as they always do, with the help of their passionate devotees and their unique outfits. One can never have enough of this band and whatever bizarre, freaky, macabre, element has inspired them for  each album they release, they always turn all expectations upside down and make sure that you have truly, never, experienced a gig like this before. So, no matter how many times we have seen this band perform,   it is never enough and most importantly, it is never the same. If you have never seen them perform live then you have not seen it all in this life…not yet. Are you still waiting? Go get your tickets from here .
Next on this month's highlights is certainly the gig of A Place To Bury Strangers with support from Numb.er. A Place To Bury Strangers recently released their beautiful album 'Pinned' (also in our playlist for April here) which they have presented live at The Garage in June. The band will offer us one more chance to see them perform live, this time at Hoxton Square Bar&Kitchen on September 17th , with support from a fresh band, whose debut EP entitled 'Fear' , Blaue Rosen has included in its  playlist for December 2017 here . The band has released its debut album entitled 'Goodbye' earlier this year (also in our playlist for May here) and have never performed live in London before. This gig is a unique chance to enjoy both the psychedelia and all its dimensions created by APTBS and the dark, post punk, experimental moods that Numb.er promise to create.You can find tickets here.
Two more new bands will make us the honour of performing in London, Sextile and MIEN. Sextile is a favourite post punk duo made up from Brady (Keehn) and Melissa (Scaduto), who have performed once again in London earlier this year. Since the venue that hosted that gig could not accommodate the fans of post punk, many people were left out of it. Electrowerkz is a bigger venue that is suitable to accommodate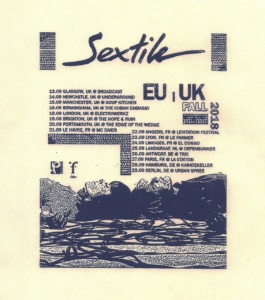 a well attended gig like this and we welcome the initiative of the organisers to reschedule this gig there. Sextile, have released two albums so far and have been loved by fans of the dark alternative scene. Blaue Rosen has included their EP entitled 'Current Affair' that was released earlier this year in January's playlist.
MIEN have released their impressive krautrock/psychedelic rock debut album this year through Rocket Recordings and we have included it

in our playlist for April here. The band has never played live in London before and taking into the account the impact their album has had and the bold statement that the pop art inspired poster of their UK tour is making, we cannot really wait more for this gig. You can find tickets for this gig here.
This incredible month will 'close' with an incredible show that adds to the list of gigs, some of us would never expected would happen in our lifetime. This is no other than the long sold out ,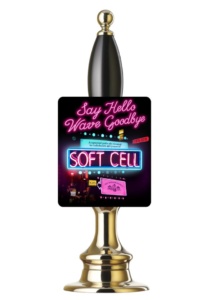 one-off, gig of Soft Cell at the O2 Arena entitled 'Say Hello, Wave Goodbye'. Earlier this year, the band announced their one off special gig at the O2 Arena and the world went 'crazy' as its title creates the impression that this will be the last ever show of the duo. Soft Cell released their last album 'Cruelty Without Beauty' in 2002 after reuniting in 2001 and this was followed by four releases containing older unreleased songs by the band from 1978-1981. It is now, 2018 and the band celebrates its 40th anniversary with two new singles that were released at midnight yesterday,  'Northern Lights' / 'Guilty (Cos I Say You Are)' and a forthcoming compilation entitled  'Keychains & Snowstorms' which will be out on September 7th and is available to pre-order here. On top of that, the band has also created their very own beer! In a statement they have released we read: "…this is a limited edition new beer named 'Say Hello, Wave Goodbye', which will be available exclusively in cask to up to 2000 pubs nationwide from 3rd September.'Say Hello Wave Goodbye', 4.2% ABV, is a pale ale inspired by the classic English bitters enjoyed by Soft Cell during their early years in Leeds, with the addition of New World hops to reflect their time in New York. The beer has flavours of digestive biscuit, toffee, grapefruit and orange. A 5.2% bottled version of the beer will also be available as an extremely limited edition one-off brew, with a release date yet to be announced, and fans will be able to pre-order the beer by bottle or by case. The pale ale will be available just in time for the band's final show at the O2 in London on 30th September…"We hope you have been quick on buying your tickets for this show that will be remembered and we secretly hope that it will not be the very last of the much loved synthpop, new wave duo.
ALBUM RELEASES
In terms of album releases within the next month, we are, so far, expecting a new EP by Aphex Twin on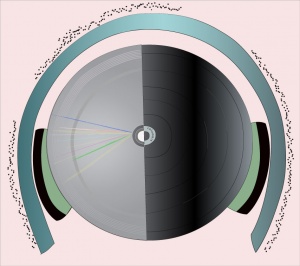 September 14th through Warp Records, a new album by LOW entitled 'Double Negative', the long awaited new album by ATARAXIA entitled 'Synchronicity Embraced' and the latest release by Orbital, entitled 'Monsters Exist'.
Aphex Twin-Collapse: Following a series of online teasers, Richard D. James a.k.a Aphex Twin has announced the release of his next EP following 'Cheetah' that was released in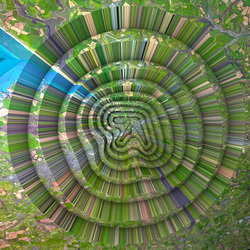 2016.One video of the first track from this EP, 'T69′, has been released so far and it reveals that, once again, Aphex Twin has embraced the deconstructive side of techno and psychedelic trance both in the sound and in the visuals. In contrast with the rather more melodic 'Syro' album, this EP seems to have been inspired by the fragmented, the chaotic and the 'collapsing' aspect of urban environments, or at least this is what 'T69′ feels like. We will wait to listen to the whole EP. You can pre-order it from here
LOW-Double Negative: Low has always been a favourite band and one which somehow, has created (to me at least) the impression that it would not test its own sonic limits. Well…not only this was a delusional thought but from what I understand, the band's next album is one of the greatest sonic transformations we will be witnessing this year. The band has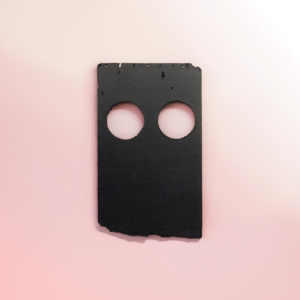 so far 'walked' on rock, indie rock, lyrical, balladeering, even country music-inspired, 'colourful' paths. Not this time. Lyrics are not 'dressed' with gentleness this time, things are raw and are being presented as they are, no niceties…a bit like the way cinematic realism works. Black and white scenes, dark themes, obscure gazes, noisy, less melodic, infinitely more electrifying sonic fragments and rhythms are the magic ingredients that make up the 'miracle' that is this new album by the band. Following their recent performance at this year's MELTDOWN festival in London, Low will release their next, 12th, studio album (the 6th on Sub Pop) on September 14th through Sub Pop.
The new album is entitled 'Double Negative'. The band has released one teaser video, which is a sonic collage of 3 different songs that will form part of their new album. The video has cinematic qualities, is shot in black and white and ascribes dramatic qualities to LOW as a result of its distorted vocals and the deconstructive character of the image. Apart from this video, one more song 'Disarray' has been released from Sub Pop 6 days ago and confirms the initial impression that the band has created its darkest album to date in terms of aesthetics and concepts and in order to communicate this fully, has explored a more electronic and minimal downtempo sound as well. The video for the hypnotizing, dreamlike song 'Dancing and Blood' was directed by Karlos Rene Ayala and could have easily been a scene from a David Lynch movie.
The video for 'Fly' that was directed by Mark Pellington might be emotionally challenging for some people as it merges slow moving uncomfortable scenes with seemingly serene shots from natural environments. The video for 'Quorum' , the most experimental in terms of its sound, of all the songs that have been released so far from this album, has been directed by Ben Chisolm a long term collaborator of Chelsea Wolfe's who recently collaborated with Deafheaven as well.
We will be waiting for the completed album to be released and hope for another London date.
ATARAXIA-Synchronicity Embraced:We have recently had an in depth discussion with ATARAXIA about their new upcoming album and its symbolism and then we also had the chance to experience the atmosphere of emotional and spiritual suspension that this band really has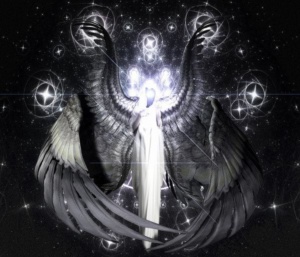 a gift at creating on stage. During their live performance at Schauspielhaus as part of this year's Wave Gotik Treffen we enjoyed visuals that glorified nature's beauties and symbolisms, just as the band does through its melodies, lyrics and ethereal vocals. The new album will be released by Sleaszy Rider Records and will be available from October in digipack format with a 16 pages booklet. In a recent statement the band has said: "8 songs, the symbol of the Infinite, 60 minutes of music…".
"In the cosmos
I throw the emotions
of each cell
ATARAXIA- "Synchronicity Embraced" October 2018 (facebook post, August 2018)
Orbital-Monsters Exist: Following last year's  reunification gigs, Orbital got inspired to write a new album, their first in the last six years. Its title will be 'Monsters Exist'  and is expected to be released on September 14th  followed by a gig in London's Eventim Apollo on December 2018.
 "Because of the global situation I was torn between writing a really aggressive Crass-type album that says 'Fuck The Man'' or going back to rave sensibilities,"Paul. "It's a reflection on modern day monsters. That can mean anything from bankers and The Man or your own demons and fears. The monsters inside you."(Phil).
'Tiny Foldable Cities' and 'P.H.U.K' are the only tracks that have been released so far and have hugely increased our anticipation for the release of the new album. Both videos reaffirm the duo's social perceptiveness, gradually providing context to the album's title.
The former track, seems to be dealing with the definition of a metropolis as a grid of infinite networks and geometries whereas 'P.H.U.K' which stands for 'Please Help UK', seems to be a direct comment towards everything surrounding Brexit and the overall social condition that has been developing in the country recently by using sounds that replicate those of old computers and visuals inspired by pixel art. The critique does not leave out the degradation of the urban environment through development plans of questionable quality and purpose, the increased urban violence and social deprivation, Grenfell Tower, the challenges faced by the NHS . This is actually a pop song and a perfect stylistic choice in order to address such important matters. Feeling impatient about something is mainly a negative feeling and we generally do not wish for the days to pass quicker but in this case we cannot wait for this album to be released and for the months to pass so that we can enjoy it during the band's live performance.
Current 93- The Light Is Leaving Us All : You may have picked up already that we are somewhat very fond of David Tibet's work throughout the years. It has now been a month since the release of Zu93's debut album (also in our playlist for July here), a few months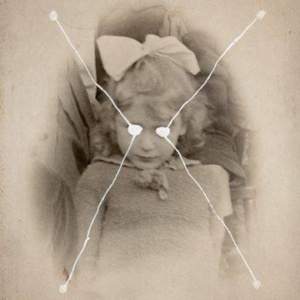 since the release of the one-track album 'The Stars On Their Horsies' and two years since Hypnopaz?zu's debut release 'Create Christ, Sailor Boy'. David Tibet is never artistically idle and he has nurtured his devoted audience all this time but now the wait is almost over as the new album, a new chanelling by Current 93, will be released in October 13th . We have been promised a single from this album in 2 days' time and we can talk more about the album following its release. The album will be presented live at O2 Shepherd's Bush Empire and for the first time since 1980 a cassette version of it will be released together with the LP and CD editions through House Of Mythology.
Blaue Rosen