"Nature is a temple in which living columns sometimes emit confused words. Man approaches it through forests of symbols, which observe him with familiar glances". Charles Baudelaire
There is something about musicians that approach their art with thoroughness and give some form to a multitude of influences, that Blaue Rosen absolutely loves.This does not necessarily have to do with the genre or the quantity of influences, but with the way they have been approached by the artists, in a tireless quest for essence. ATARAXIA is a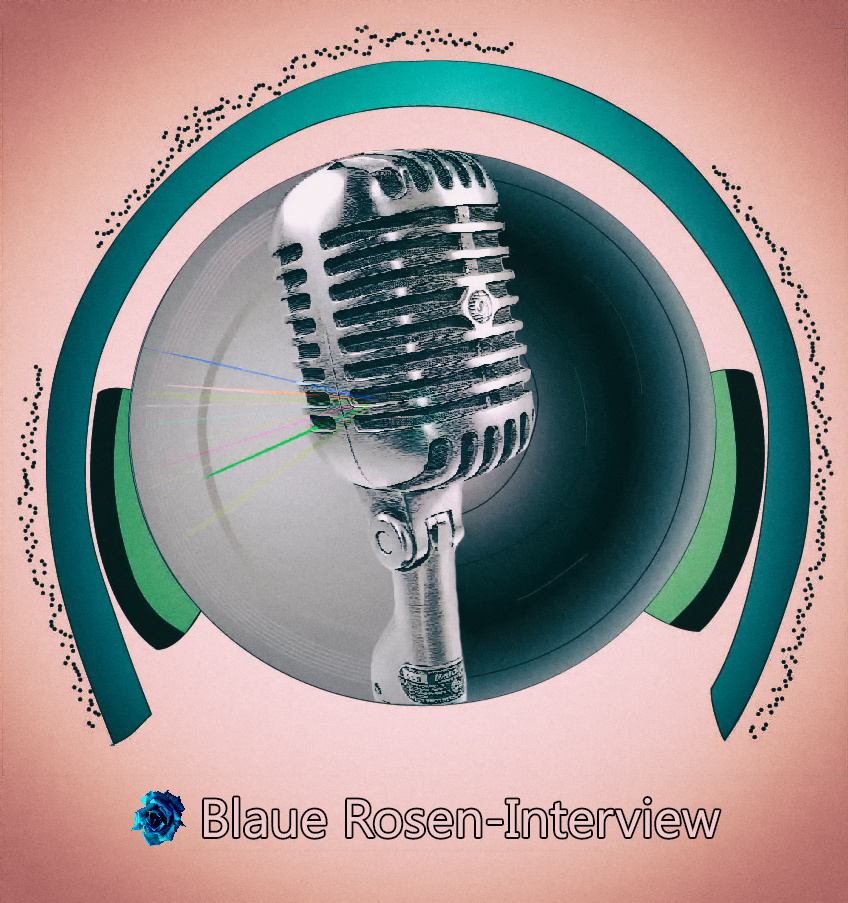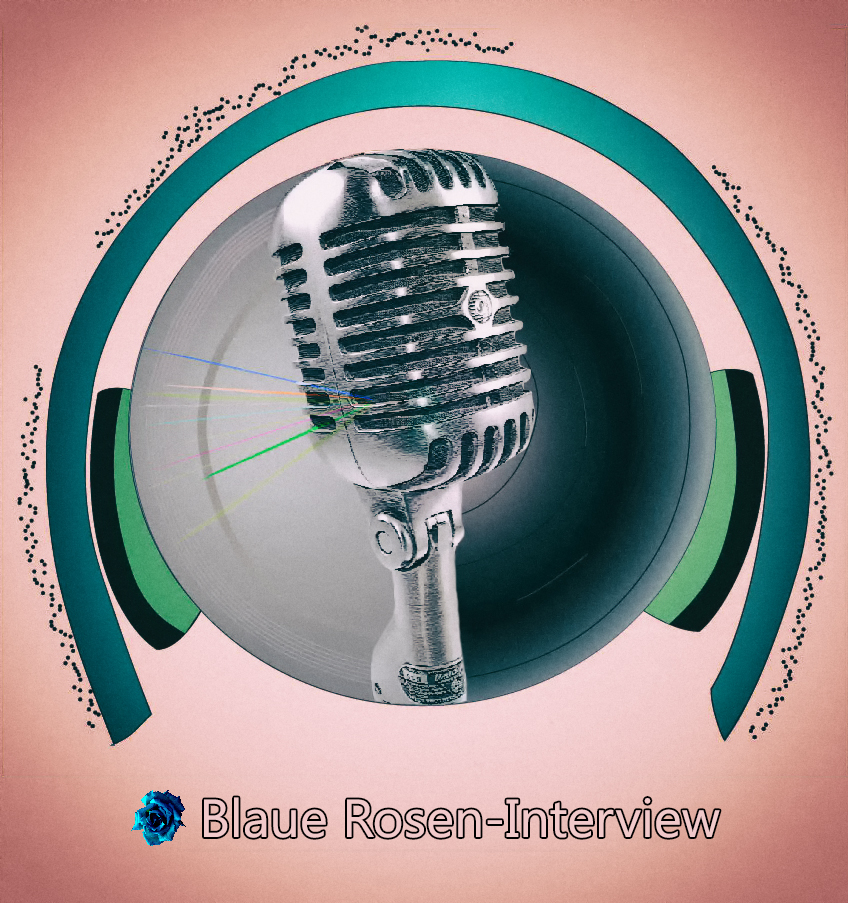 beloved band because it embodies all this and more. They describe themselves as 'craftsmen of sound' and the word 'ritual' is often used to describe their performances.The music the band has composed, could be generally categorized as neoclassical and ethereal but is never just rhythm and melodies; it is paintings, it is poetry, it reflects the sound and the 'aura' of places (both ancient and contemporary), it is symbolic, it is conceptually and spiritually inspiring and it is music that, when it stops, it makes you breathe in, a little differently…more consciously, more aware and less aware at the same time, it has emotional and conceptual gravity…
Ataraxia, is a Greek word that describes a state of serene calmness. Ataraxia, the band has a very strong connection to Latin culture as well as to Greece, its heritage, its culture, its past, its philosophers and poets. Above all you will never find a piece (whether it is in the form of a song, or a text or a poem) from this band, that is not about looking for spiritual balance, acknowledging the connections between places and times, approaching the purity of one's soul…Unthinkable quests for the average band out there, yet, sacrosanct to ATARAXIA!
Blaue Rosen was honoured to be able to speak with ATARAXIA about their new album, their upcoming special show and its exclusive material, at Wave Gotik Treffen, their visual, spiritual and aesthetic influences. Find a calm place within you and enjoy a prelude for the band's live performance at Schauspielhaus on May 21st 2018.
Blauerosen:  Hi Ataraxia,
Thank you for joining me in this interview. It is a true pleasure to be talking with you. You are a band that I respect very much for your artistic commitment and the high quality of music and art that you have offered to us since 1990.
I personally find it fascinating and extremely noteworthy that, as a band, you are interested in the essence of things in a more profound way than many other musicians, so for example you have said that "…we search for a spiritual knowledge that is linked to the harmony of the cosmic forces…transform traditional themes into something new, trying to filter what mythology, tradition and legends have handed down to us…". What seems to be traversing your work is a really rare quality, that of looking for the essence of things. You have also mentioned your fascination with Platonic philosophy on what concerns the way music is perceived. It might sound as a very simplistic question but I would be interested to learn whether there was a specific moment in your career as musicians that you decided to approach the world and art in this admirable way. Or perhaps was this approach a result of frustration over things that you perceived as being conceptually shallow?
Ataraxia: Thanks for your question. All is very simple, we followed our mission, our inner guide. We were in some way channeled by art and the world enlightened in that way, we were in resonance with that peculiar frequency of our earthly dimension and we had the chance to be chosen to represent it, to paint it with notes and let it flow outside. It's not a choice, it is a sort of predisposition, a natural attitude. Many times, we read what we have written a long time ago or we listen to what we have composed months or years before and we find 'keys' that are enlightening for both our present lives and our musical journey. We call them a gift of the universe and, at the same time, an artistic (and not only) responsibility towards ourselves and the listeners.
Blauerosen:You have said at an older interview that "Our music is not meant to stir up pathos…At the very beginning Ataraxia's purpose was to eliminate all struggle inside us, as a sort of catharsis…".I must tell you that the first time I listened to the music of Ataraxia, I was shaken off my feet in every possible way. As a band you have always written music that guides us towards a state of creative ataraxia, a place of disquiet contemplation but not of surrender. I wonder what form of art or which piece achieves this same effect for you?
Ataraxia: Before starting giving, offering something useful for spiritual growth to the listeners, or in general, to universal forces, it's necessary to clean ourselves from pain, all the rough stuff left from previous lives, from our genealogic tree, from our childhood wounds. This is a responsibility as well as a sort of alchemic process, to make music purer and purer so that it can truly soothe our own and other people's pain and, at a second level, to raise our consciousness and awareness by an octave. The answer is always the same, Nature, Wilderness, the green and colorful architecture we have been given on this earth to perceive the magic numerology of cosmos and of our own microcosm. The beauty (in the meaning of guide) of Nature is an evident map to Know Ourselves (Nosce Te Ipsum = ????? ??????   ) as we sing in the song "Delphi".
Blauerosen: We are delighted to see that Ataraxia will return to Lepzig this year as part of WGT. It has been 8 years since the last time you performed there. Should we expect to listen to both old favourites and new songs?
Ataraxia: We are proud and happy to perform for the 6th time at Wave Gotik Treffen, this year we'll bring a surprise, our new video "A subtle Sight", inspired by our last two albums 'Ena' and 'Deep Blue Firmament' and the forthcoming one 'Synchronicity Embraced'. These three albums are a trilogy, a journey towards the law of resonance and the songs will be played with a special tuning, the same of Mother Earth, a healing tuning that keeps  the mind and the heart in balance. The songs will be mainly taken from our last three albums, the two mentioned above and 'Wind at Mount Elo'. We have grown up during these years, our intention is to get deeply in touch with our public, to establish a subtle match, a fluency, as any relationship is an exchange of giving/receiving/giving back in another form.
Blauerosen:Which other bands are you planning to see perform in Leipzig if any?
Ataraxia: Rome is an act we love a lot. We have attended their concert in Bologna a pair of months ago. Anneke as well, she's performing the same day of us in the same venue.
Blauerosen: You are preparing a new album that will be entitled 'Syncronicity Embraced'. What can you share with us about its topics? This title sounds more pragmatic than all your previous albums. In which ways have you embraced synchronicity?
Ataraxia: Synchronicity embraced us! Last year, we started being seriously interested in the concept of the Infinite and of frequencies, in particular the number 8 that's both the symbol of the infinite and the peculiar 8Hz frequency that develops the extra-sensorial capacities of our brain. The songs will be 8 and everything will spin around this number. Music has nothing pragmatic, long suites and ballads, a lot of heavenly airs and mysterious ambiances even if all what is performed in music can be concretely brought to a more earthly plan and become a sort of physical realization of our dreams and intentions. We are very proud of this work that we are recording right now and will be out in October 2018. Francesca wrote many poems and deeply felt – experienced lyrics. All is so new and ancient at the same time. Wait and see!
Blauerosen: I know that you always record your albums in very special places. Which was the place that inspired you for your latest album?

Ataraxia: A very special place, Metatron (see image ).
Blauerosen: This album will be released through Sleaszy Rider Records, a Greek label that specialises (as we read) in metal music. How did you choose this label?
Ataraxia: Sleaszy Rider Records chose us. They love our music and they were sincerely interested in releasing our new albums so we made and agreement for two of them, 'Deep Blue Firmament' and 'Synchronicity Embraced'. We are happy to work with a Greek label as we are indebted to Greece for all the teachings we received from its ancient poets, artists and, mainly, the places we visit every year to get inspiration.
Blauerosen: Nature is another big source of inspiration for Ataraxia. Samothrace, Kastamonu, Aigus Mortes, Delphi, Aperlae, Alexandria and Mount Elo are a few of the places that have inspired you. What did you find special about Mount Elo that made you choose this for your album 'Wind At Mount Elo'?
Ataraxia: Monte Evangelo is very near to the place where we rehearse and where Francesca lived for a long while. It's an incredible place where you can see all the Appennines peaks, a breathtaking view. When you are there you feel free, in communion with all the elements, your heart is open, your view is deep and wide. It's 'our place', the good one to cry, smile, feel, leave, rest, be born and die.
Blauerosen: From the artwork of your albums it is evident that traditional and in some cases religious painting and sculpture have inspired you in different ways. How do you decide the visual content of each album? Is this content conceptually related to the meaning of your lyrics or does it rather relate to the mood of the music ?
Ataraxia: Both of them. Before starting to create and record a new album, we have a peculiar concept in mind, we do not choose it, it simply comes naturally to our mind, it's a process that has probably started the moment we finish and complete the previous album. Our albums are different steps of the same 'stair', so it's obvious that the previous one influences the next one in some way . It's just like walking or flying around a circle and finding ourselves at the same exact point, one octave above. This means that we go more deeply and higher in order to discover the same meanings with different nuances. The same for the artworks, it's one of the first things that 'appear' to us before starting working concretely on both the music and the lyrics. It's the visual 'key' of the project. Nicolas Ramain is a great designer, we have to thank him.
Blauerosen: You have performed in different places and different countries and continents throughout your career. If you were to choose the ideal place to record your music or perform live, which would this be?
Ataraxia: An ideal place to record our music: for sure a Greek island just like Milos or Samothrace or Ikaria or Fourni or Serifos or Gavdos. An ideal place to perform live: all over the world but mainly in old places, holy architectural spots or in the wild.
Blauerosen: Ataraxia has been using many different instruments throughout the years, including darabouka, tablas, tar,bagpipes, cajón, most of which are acoustic instruments. Did you have any challenges 'taming' them during live performances?
Ataraxia: Of course, we had. The same we have for classical guitar. We spent many years trying to achieve the best sound and having problems due to some of the venues not suitable for that purpose. Now, we work differently and we have found a good balance. We prefer spending less time tuning the instruments and more time trying to achieve the best emotional and spiritual climax with different instruments than before.
Blauerosen: As a band you celebrate openness both through your stylistic and artistic reference points and through your performing style. Symbolism plays a major role in your music which is apparent through the adaptation of poetry (i.e. Baudelaire, Yeats, Kurt Weil, Sylvia Plath, Mallarmé, Rilke, Sappho) for music that you have done. In addition, Ataraxia always uses a red banner with the letter a and a music stand on stage, that lead the mind to medieval times and religious ceremonies. At the same time, you often use the word 'ritual' either to describe the effect of your music to the audience or the procedure of writing the music itself. Throughout your career you have mentioned rituals of ancient times as a source of inspiration (e.g. in 'Kremasta Nera').We have to remember though, that these ancient ceremonies were quite 'closed' for those deemed 'unworthy'. For example 'Nosce Te Ipsum' might have been inscribed at Delphi but Socrates who used this phrase also taught that 'The Unexamined life is not worth living'. I personally perceive these antitheses between open and 'closed' symbolism in your music as having the same logic with yin yang. Could you comment on that?
Ataraxia: Thanks for this question. Everybody can get into the rituals, melodies, worlds that we channel through our music, she/he simply has to be resonant with them. If you have the same resonance you do not need more. It's a natural process, just like tuning forks resonating with other tuning forks tuned in the same way. Our musical rituals are just like doors, are you willing and driven by your heart to enter them? Just do it!
Blauerosen: Speaking of your stage appearance you always had a strong theatrical element, especially during those performances where you had some beautiful masks on stage (created by Angelo Zanella) with you as separate, 'silent' performers. Do you have any plans to further develop this idea on stage?
Ataraxia: For the moment, we have stopped our collaboration with Angelo. It was a deeply felt and shared one but it was not our decision to stop it as things have to evolve and improve to get higher dimensions. Now, we have started working with visuals, Francesca and Nicolas (our lay-our designer) have created a sort of movie called 'A subtle Sight' based on the frequencies of colours in wilderness. Blue is deeply connected with the frequency we are working with. We'll project it at the Wave Gotik Treffen in avant-prèmiere so you'll be the first ones to perceive what music and visuals can do interacting the one with the others in the ATARAXIA's world.
Blauerosen: In your very first album you have used a specific date as the title of one song 'May, 16th 1980′. What is the significance of this date?
Ataraxia: We wanted to imagine how Ian Curtis felt a few days before his death.
Blauerosen: After the release of 'Historiae' and with the exception of 'Mon Seul Désir', the imagery and aesthetics at the covers of Ataraxia's albums seem to stress the dynamics of landscapes. Up to the release of 'Historiae', the album covers seemed to focus on portraiture and the overall aesthetic style was more evidently gothic. Was this change in imagery intentional? And if so, could you share with us which were the reasons behind this?
Ataraxia: Of course, we shifted from the portraits of statues (= human beings) to a wider perspective including our history and all living beings on this planet. We started with 'Des Paroles Blanches', then 'Historiae', 'Lost Atlantis', 'Suenos', till 'Wind at Mount Elo' in 2014. Then from 2015, again some details of women (Greek ritual dancers and priestesses). The coming album 'Synchronicity Embraced', will have a space-time gate into the wild as a cover. The change of subjects was both intentional and instinctual, it came spontaneously as something appearing from our subconscious. We have always had the chance to meet great photographers in our way as well.
Blauerosen: In the past you have collaborated with other musicians including Autunna Et Sa Rose, Engelsstaub, Allerseelen. Daemonia Nymphe have also included a special mention to Francesco Banchuiniin their album 'Daemonia Nymphe'.Who else would you like to collaborate with or maybe share the stage with?
Ataraxia: We have also collaborated with Camerata Mediolanense and Monumentun. We would like to share again the stage with Irfan. It's such an incredible music ensemble.
Blauerosen: Does modern Italy still provide inspiration for such sensitive musicians as yourselves these days?
Ataraxia: Not actually, or better, not at all. Anyway, Italy is such a wonderfully rich and old place. Wherever you go, you find inspiration!
Blauerosen: Greek culture, its mythology and its ancient sites seem to have always inspired Ataraxia in many ways. While I can understand the reasons behind this, could you perhaps share a bit more about your fascination with Greece?
Ataraxia: Once again, I have to speak of resonance. The very first time Francesca and Vittorio went to Greece, such a long time ago, they recognized it. Absolutely! Then, one after the other, the other musicians and collaborators fell in love with Greece or had something in their lives connected to Greece. It was and still is magic! Francesca started reading old Greek poetry and she found herself on it, we can call all of this as a state of grace, the essence of femininity, the essence of the Goddess. From that day, we can't stop going back every year to Greece to enjoy its LIGHT, this is the secret of that land, the quality of LIGHT that is also an inner quality.
Blauerosen: In 2005 you released a very special book entitled 'Arcana Eco' which contained photographs from all the places that have inspired Ataraxia up to that point, as well as previously unreleased tracks. I have read in a previous interview that there was a plan to release more books like that in the future. Is the follow up of this book in the making?
Ataraxia: There are no plans for a follow-up but a few years later we released 'Oil On Canvas', a very beautiful book including Francesca's poems translated in many languages, pictures of three different artists and a CD included. Recently, we had a proposal about releasing a new book with poems from Francesca and painting from a Bulgarian artist together with, of course, some songs to be included.
Blauerosen: Finally, if I'm not mistaken you have never performed live in England.We would love to see you perform live in London. Do you have any plans to do so in the future?
Ataraxia: We have played in London just once in far 1999. There are no plans right now to perform in England again but we would be deeply honored and happy to have this chance soon. So, we cross our fingers! Thanks for the subtle interview Nadia!
Blaue Rosen