We had an idea about how overwhelming 2016 would be but the news keep coming and the year that has just started with some sad and devastating news, seems to be very promising on the front of album releases and gigs! I will start by order of the oldest musician.
Barry Adamson announces new album and show at Islington Assembly Hall on March 3, 2016.
Album title: Know Where To Run
Release Date:February 19, 2016
Tracklist: 1. In Other Worlds/2.Cine City/3. Come Away/4.Hit Man Baby/5.Texas Crash/6. Claw And Wing/7. Mr Greed/8. Up In The Air/9. Death Takes A Holiday/10. Evil Kind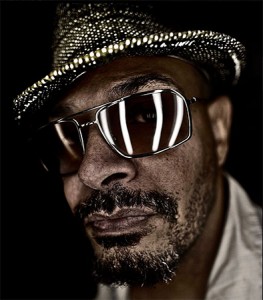 Four years have passed since Barry Adamson last appeared on stage of Queen Elizabeth Hall carrying two white maracas on his hands (he introduced them to us as 'Dave' and 'Henry'). On January of that same year, 2012, the album 'I Will Set You Free' was released. This was an album that was moving in soul and funky rhythms with a few rock twists here and there .The sound of 'I Will Set You Free' was miles away from 'Moss Side Story', aesthetically different from 'The King of Nothing Hill' and closer to 'Back To The Cat'.  Barry Adamson is a multifarious artist who, apart from music, has written, directed and scored a number of short films.Central Control International is the label that Barry Adamson has set up and through which he releases his music since 2006. Music that comes from a man like him, involved in many other artistic disciplines, is never a familiar kind of sound but always one that takes us to other dimensions or even shows us 'the least travelled path' in our familiar dimensions. Early in 2015 Barry Adamson announced that he was working on yet another 'more commercial' undertaking which will culminate in the release of his 10th solo album entitled 'Know Where To Run' on February 19, 2016.
"…Produced by Barry and recorded at Church Road Recording Company, Brighton with old cohort Paul Pascoe, while additional production and mix was handled by WTNSS at Dean Street Studios. The idea behind the album and accompanying photo book came when Barry began taking photos during a tour of the U.S.Slowly these photos formed an idea about creating a book that moves literally through 'different states' then, a couple of musical ideas came to the fore…" (from from the official website of Barry Adamson)
For me, it was the performance of Barry Adamson on stage and his metamorphosis to a real Jazz Devil (when he performed the homonymous song) that made the message that this musician is trying to pass, very clear. I was never a big fan of soul and funky music yet this is a musician that carries with him the energy of Magazine, The Bad Seeds, Derek Jarman and David Lynch combined, therefore his performance of soul and funky music is accompanied with a 'hard to surpass' darkness and lyricism. Add to the mix the social perceptiveness that is evident from the titles of his songs throughout his career ('The King of Nothing Hill', 'The Beaten Side of Town') and you are up for a very powerful sonic experience. Barry Adamson is the man who has offered us the memorable album 'Moss Side Story' that represented the soundtrack of an imaginary movie. Barry Adamson is the musician that has made a farewell embrace feel right! He is a musician that tells captivating stories through the lyrics, presence and movements on stage and you must see him at least once on stage if you have not already! The title of his forthcoming album 'Know Where To Run' reveals aspects of dark humour, wittiness and wisdom. We can only wait for its official release before we can appreciate it in full. You can purchase tickets for his gig here: http://www.gigsandtours.com/event/barry-adamson/islington-assembly-hall-london/924755
Mlada Fronta a.k.a Rémy Pelleschi announces the release of a new album
Album title: Outrun
Release Date: February, 5, 2016
M-Tronic Records
Tracklist: 1. Melt Into The Road/2.200MPH/3. Speed For Life/4.Straight Ahead/5.Outrun/6. Simulator 1983/7. Wild Race/8. Roller Coaster/9. Dust Cloud/10. Take The Leap/11.Midnight Drive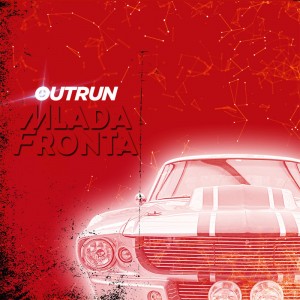 If Jean Michelle Jarre was making industrial electronic music with a pop twist he would have been Mlada Fronta and if David Bowie's 'I'm Deranged' was not accompanying scenes from 'Lost Highway' then the next appropriate track for this would be Mlada Fronta's 'Night Run'. Coming from Cannes, Mlada Fronta released his first album entitled 'My Visions' in cassette format in 1993. The first albums brought to my mind the music of Front 242 and Dive at times and the albums that followed 'Fe2O3' had a more distinct cinematic feel in their atmosphere. Blending almost seamlessly techno, dance, minimal electronic and industrial rhythms Mlada Fronta has produced music which initiates spiritual and emotional travels that are dance motivating to say the least. After an absence of around 7 years from 2005-2012, Mlada Fronta offered us 'Revolution', and in 2014 'Polygon' and 'Night Run'. The homonymous song of 'Night Run' has also featured in our own 'Soundtrack of 2014'.
Sometimes by focusing on trance rhythms and abstract haunting sounds, other times by carefully injecting industrial soundscapes with minimal synth melodies and samples of hard to decipher sounds, the music of Rémy Pelleschi borrows from music genres whichever elements serve his purpose. He aims to create for us a sound with such an ambience that injects enormous proportions of energy to us! Mlada Fronta is producing all the albums by himself and he is responsible for the programming, composition, and sound design in every album he has released so far.
The next album will have the title 'Outrun' and will be released on February 5, 2016 by M-Tronic Records. You can pre-order the album by following this link: http://m-tronic.bandcamp.com/album/outrun-digipack-cd
As for us, we can only hope to see Mlada Fronta live in London any time soon!
Blaue Rosen