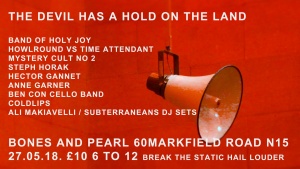 It is one thing to celebrate a birthday with a gig, it is quite another to simultaneously celebrate the career and all the things an artist has offered us so far and has achieved personally. The purpose of the half day gig that we are about to present, is exactly this. Having as a starting point Johny Brown's birthday, 'The Devil Has A Hold On The Land, scheduled for May 27th, will feel like riding a multisensory carousel.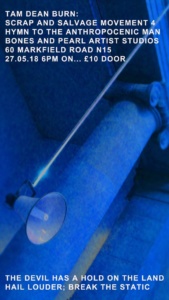 The experience will be guided by carefully selected musicians, artists and DJs with many points of reference that will start with folk rock, embrace their improvisational moods, become highly experimental and conceptually intriguing and conclude with the always visually stimulating, loud, melodic, emotionally generous but never betraying its punk character, live performance of Band of Holy Joy. So, clear your day on May 27th because The Devil does indeed have a hold on the land…Without further a do, here are a few words about the participating acts: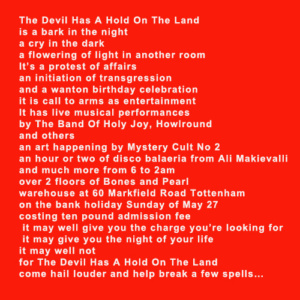 Band of Holy Joy are in a creative fervour, offering many opportunities to audiences to see them live and also frequently producing beautiful albums. Their next album, of which we will definitely have a glimpse during this evening, is already in the making and will have a title full of meaning and symbolism, as all of the band's previous releases do.Recently, I also 'played' this online 'game' where I was nominated to publish the 10 most important albums of my life so far and Band Of Holy Joy's early albums and more specifically 'More Tales From The City', was at the top of that list.Since this is an event that will also celebrate a career, it is important to keep in mind that Johny Brown has always offered conceptually attractive and always perceptive lyrical poems, having the cityscape as a main source of inspiration.There is no doubt that we will have a great time during their set and you will too, so don't miss it!
Hector Gannet a.k.a Aaron Duff, Jack Coe, Martin Wann, Joe Coady and occasionally Ryan Siddall, is a very special project. It is both a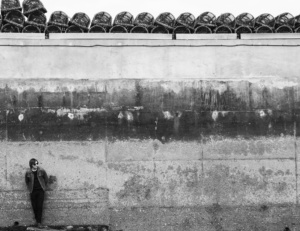 band and Aaron's outlet for art beyond music, but that is not its only noteworthy aspect. We had the chance to talk with Aaron from Hector Gannet and learn more about the band's projects: 'Moving North: Coastal' and their long-day event 'Pilgrimage To The North', as well as their contribution to the evening.I think it is fascinating how heritage,local history and the significance of a place as a whole, informs a big part of this band's work and when the result is music, then it is full of melody and lyricism. Hector Gannet will present 'Moving North:Coastal' at its entirety for the first time for an audience in London.Read more about the band in our interview.Hector Gannet have already made a request for Band of Holy Joy and we could not agree more with the song they asked for.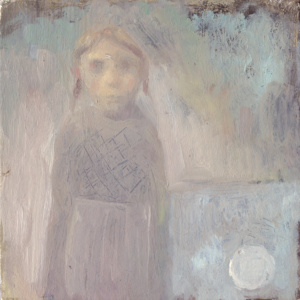 Equally inspiring is the music of Anne Garner, who will be joined on stage by James Murray (guitar, vocals), Nick Samuel (EQI, woodwind) and Jack Hayler (pedal steel). Apart from having established the Daylight Music Festival at Union Chapel, Anne has created beautiful music in the form of three released solo albums and a collaboration with the dark ambient music project Pjusk. Anne has a beautiful ethereal, hypnotizing voice, which is highlighted by the minimal ambient melodies that surround her. In her album 'Trusting A Twirled World', Anne has collaborated with the talented cellists Jo Quail and Polly Ives, while Eilish McCracken of Sol Invictus and Liz Lipscombe played the violin.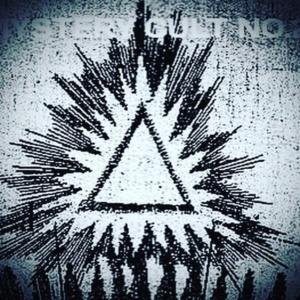 After listening to any of her albums, you will most certainly feel like floating…Anne is currently preparing a new album that is entitled 'Lost Play' hich is expected to be released on June 8th 2018.
The next honorary guest of the evening will be coming from Hamburg and is no other than an exciting acoustic trio (cello, guitar, drums) which answers to the name Ben Con Cello Band.The band whose members met at the pub 'Lehmitz' at the Reeperbahn in St Pauli, plays cover versions of songs from the 60s to the present day nicely intertwined with their own compositions and wrapped with a punk attitude and humour. We cannot wait to see this band perform live.
The day is expected to become quite dark in mood, electrifying and noisy in aesthetics, deconstructively experimental and a tad ritualistic, during Steph Horak's solo performance. Steph Horak is an artist that experiments with sound, photography, video and vocals and different combinations of these disciplines. During this event, we will have a unique chance to witness her creating an exciting multisensory experience.
Howlround, a.k.a. Robin The Fog vs Time Attendant, will be a very special moment in this evening. Howlround will give us a glimpse and also an imaginary push, into the mystic, highly experimental, sometimes noisy but also ambient 'spaces' that he creates mainly through the use of tape loops. At the same time Time Attendant, a.k.a Paul V Snowdon, will enrich or maybe dissect the sonic soundscapes of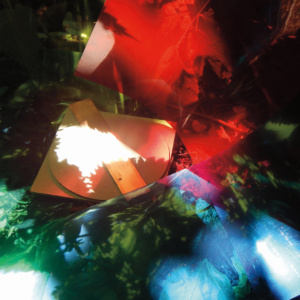 Howlround with his minimal, electrifying, almost deconstructive in aesthetics, compositions. Howlround has also created site specific work, responding to the 'aura' and textures of a place as well as its overall feel. It has been exciting to learn that Howlround has recorded their album entitled 'Secret Songs of Savamala' at an abandoned former Customs House in Belgrade. Time Attendant is a multifarious artist who also experiments with sculpture, artistic constructions and visuals.We cannot wait to experience the end result of the interaction between these two artists!
Kirsty Allison is the next exciting artist to share the stage.A multifarious personality who has experimented with 'the space between lyrics and poetry' and has been offering live performances which are always placed in the space between music genres. She is a journalist, a poet, an editor, a writer and an artist above all who makes collaborations that always take all discipline a step further from their confines.
It is really futile to say more about this event. Just grab your tickets from here, visit the dedicated tumblr page and "…come hail louder and help break a spell…"!
Blaue Rosen