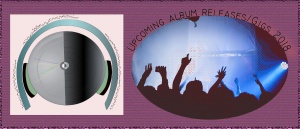 Now that the beautiful white snow has melted, the coming of Spring is not the only reason to be looking forward to the end of March, as the music menu of 2018 will have gained some momentum by then and there are plenty of gigs planned, that will continue to excite us and enrich our weeks. People with diverse music tastes will have to make some hard choices as far as live shows are concerned, but it will all be worth it in the end and here is why:
Phobophobes live at 100 Club-March 26, 2018: The most favourite of our favourite releases of February 2018 was the new album of Phobophobes entitled 'Miniature World'. We just could not stop listening to it from start to finish. There is a unique heaviness in the music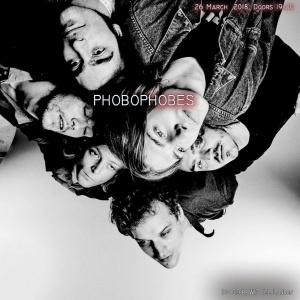 of this band, which benefits from the great production in this album and careful positioning of metal, rock and psych rock elements throughout. The performance nods to Nick Cave and Sivert Hoyem at times, retaining its admirable emotional weight as the album's character is unveiled through its beautiful rhythms and its 12 songs. Following the album's release party that the band offered at Rough Trade East last month, we will have the chance to see Phobophobes perform live at 100 Club on March 26th.Don't miss their show. You can buy tickets from here:
Band Of Holy Joy- Live at The Ivy House, April 6, 2018
Following the release of their latest album entitled 'Funambulist We Love You' and a series of memorable shows in London, Edinburgh and Bristol among other cities, in 2017, Band Of Holy Joy will infuse some of the energy of 2018 in their songs and will appear live, revolting as they always are, at The Ivy House, before heading to Brighton at the end of the month. There is absolutely no doubt that you will have a great time at this gig, with the motivating, sincere and generous performance of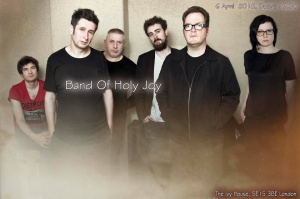 Johny Brown and the unique mix of punk psychedelia, krautrock and folk music of the 60s, with which the rest of the band envelops the lyrics to create a sound that is always emotionally charged and socially perceptive in a beautifully psychedelic setting created by the captivating visuals by Inga Tillere. When it comes to this gig, I don't think that you have anything to think about. Buy your tickets from here and go!
Peter Hammill- Live at Queen Elizabeth Hall, April 20, 2018
There is one very important reason for visiting the newly refurbished Queen Elizabeth Hall in April and this is no other than the very special performance by the great Peter Hammill, who will visit albums from his whole career. Following the release of his latest album entitled 'From The Trees' on November 2017 (http://blaue-rosen.com/monthly-playlist-november-2017/ ) and the beautiful album 'Other World' with Gary Lucas in 2014, Peter Hammill offered two beautiful sold out shows at CAFE OTO last year. His career started in 1967 when he formed the band Van Der Graaf and he almost simultaneously started his solo career.The music of Peter Hammill, whether through Van Der Graaf or in his solo albums, was highly experimental and dark in terms of the subjects of the lyrics. There are solo albums where the melodies and the performance of the lyrics have an impressive emotional strength, a'rock ballad'/progressive rock feel and gothic aesthetics (e.g. 'The Silent Corner and The Empty Stage', 'In Camera'), there are other solo albums where the energy is much slower and the character much more acoustic and experimental (e.g. 'The Future Now', 'From The Trees') and there are even albums which feel more 'pop' as a result of their rather motivational and quicker rhythms, whose character is influenced by minimal electro and synthwave music(e.g.' In A Foreign Town'). Peter Hammill's career is one that has explored many musical avenues by accessing different areas of creativity. We don't know which of his (over 40) releases he will choose to 'visit' for us during this performance, but one thing is certain.Noone should miss this show! Grab your tickets from here
Fabrika Festival at O2 Academy Islington- April 26, 2018
"…we are today's monsters, we are tomorrow's ghosts…"(lyrics from: 'Tomorrow's Ghosts' (bonus track on Ciné Romance)
Fabrika Records is a 7yrs old label that was founded by Selofan a.k.a Dimitris Pavlidis and Joanna, in Athens of Greece in 2011 and enjoys a devoted fanbase. The releases of Fabrika are purposefully on LP format and so far, have included albums by She Past Away, Lebanon Hanover, Selofan, Regressverbot and Kaelan Mikla (who will perform live at a separate show at The Shacklewell Arms on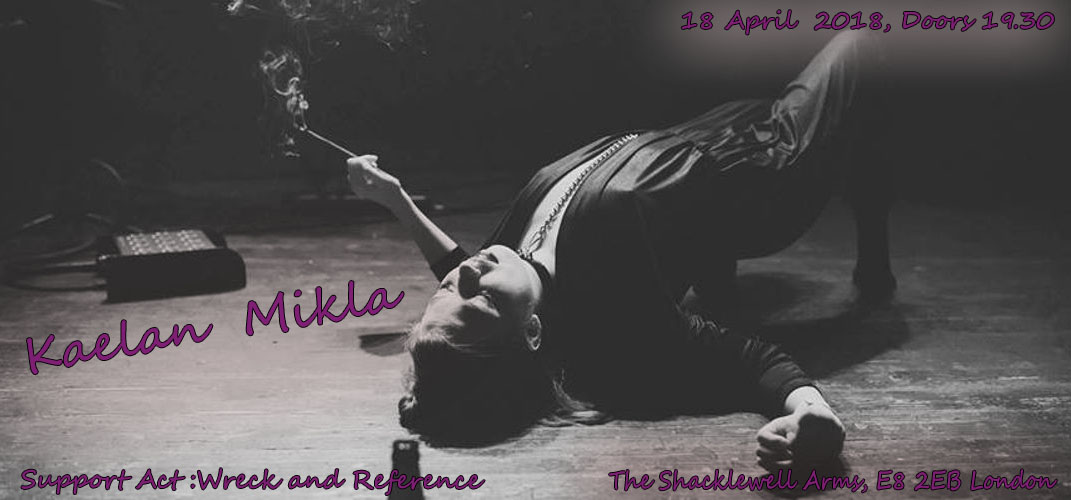 April 18). The label's website reveals a fascination with the minimalism of constructivism and at the first page we read this statement: 'Looking for new-eccentric artists, untouched by the norms of the era'. While it is true that some of the artists that the label represents seem to be at odds with the norms of the era, one could definitely argue that, most artists place themselves on the margins of the norms of the era… Coming back to our topic now, Selofan have never performed in London, so this mini showcase of the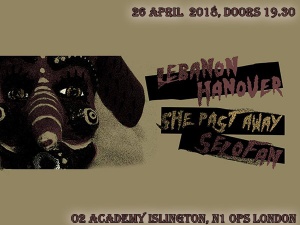 label's bands at O2 Academy Islington, is a much anticipated show. Following the release of their latest album entitled 'Ciné Romance' in April 2017 and gigs in Portugal, Peru,Japan, Poland, Germany and Greece among other countries, the duo is expected to metamorphose the stage into a wicked cabinet of curiosities that also includes themselves. Drawing much of their influences from the French and German post punk scene of the 1980s, Selofan beyond anything else, is a theatrical and punk band. It is a duo with two juxtaposing energies. While their first album brings to mind the sound of The Vyllies, their last one brings to mind the aesthetics of Film Noir, Auscult and Grauzone. Dimitris, represents the 'calmer' more reserved side of the band, while Joanna takes upon herself the embodiment and physical representation of the band's music. The band always offers a unique performance, which is both visually and artistically very interesting, offering a kind of costume to their music and lyrics, dressing both up with a truly eccentric wardrobe. Their show in London should be no different and for this reason, it should not be missed. Our beloved She Past Away, and Lebanon Hanover, both of whom we had the pleasure of seeing perform live a few months ago at The Garage, will join them on stage.
Because we all remember the ticket searching hysteria that preceded the 'sold out' show of She Past Away in September, do not leave the purchase of a ticket for the last moment. Grab your tickets here.
Second Still-New EP and live at The Shacklewell Arms, May 7th 2018: A few days before heading to Leipzig for their first live show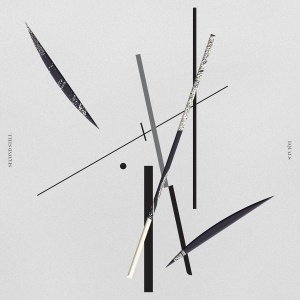 at WGT, Second Still will offer us the pleasure of seeing them perform live in London. Blauerosen has included the impressive debut album of Second Still, both in one of its monthly playlists and the soundtrack of 2017, considering it to be one of the best releases of the previous year. The band from Los Angeles, is planning to release its next EP entitled 'Equals' in April 2018 and has so far offered us beautiful coldwave music and captivating melodies on the guitar and the bass, through its debut album 'Second Still'. We would like to let them know that we will welcome them dearly in their first visit in London. Grab your tickets from here.
Protomartyr- Live at The Scala, May 10, 2018
May has a few highlights so far. One of them, which we knew from last year, is the much anticipated performance of Protomartyr at The Scala on May 10th. This band from Detroit, has strengthened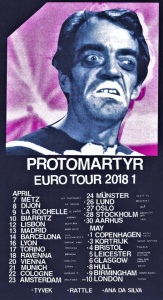 its grip on fanbase and has left a strong mark in the contemporary punk music, especially after the release of their two latest albums 'The Agent Intellect' and 'Relatives In Descent', through Hardly Art and Domino Recordings respectively. Since the release of their debut album 'No Passion All Technique', this band of four, a.k.a Joe Casey (vocals), Greg Ahee (guitar), Alex Leonard (drums), Scoot Davidson (bass), has been writing lyrics inspired by daily life in Detroit, which resonate with most people who live in cities in these times of global turmoil. While the debut album of the band was typically punk, with songs with much less melody, beginning and ending quite abruptly and a sound that accentuated the guitar riffs, the last two albums of the band have a much more refined sound as the band matured, found ways to incorporate melody in the songs and wrote music with many more levels, also  and a more complex arrangement that also includes the violin and synth.The boiling energy of Joe's vocals is the element that really kicks off the energy of each album. For 'Relatives in Descent' the band was inspired by  The Raincoats' Odyshape, Mica Levi's orchestral compositions, and a collaboration with The Pop Group, for Rough Trade's 40th anniversary. On what concerns the theme of this album whose artwork was designed by Joe Casey, the band has said that it is "…the unknowable nature of truth, and the existential dread that often accompanies that unknowing. This, at a moment when disinformation and garbled newspeak have become a daily reality…".The band will visit London as part of its European tour, after completing their US tour in March. I am sure that you will not want to miss their show, so hurry up and buy your tickets from here.
A Place To Bury Strangers- New album and live at The Garage, May 10, 2018: We talked about dilemmas at the beginning of this text, so here is a good one! On the same day with Protomartyr, not so far away from The Scala, APTBS will present their freshly released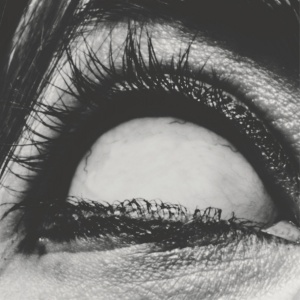 album 'Pinned' (expected to be released in April 13, 2018) at The Garage. The band released its fourth studio album 'Transfixation' in 2015 through Dead Oceans and in the meantime, their bassist and vocalist Dion Lunadon, released his first solo album entitled 'Dion Lunadon' in 2017 (also included in one of our monthly playlists). The band has included The Jesus and Mary Chain as one of their major influences, have opened for Nine Inch Nails and Black Rebel Motorcycle Club and have gone through a few changes in their line up, with the latest one being the replacement of their drummer Roby Gonzales with Lia Simon Braswell. They have a signature menacing psychedelic/noisy sound, for which Dion Lunadon has said: "…you can palpably feel the danger in the music,…it's a gutter kinda vibe; everything about it is icky and evil and dangerous...". They have shared a photo of one custom made piece of equipment that has been used for this album, raising our anticipation both for the end-result and for the live gig! Two songs have been released so far from this album, 'Never Coming Back' and 'There's Only One of Us' and both have magnetized our focus on the psychedelic soundscapes that envelop the vocals. We can't wait for the release of the full album! Grab your tickets from here.
Buzz Kull-Live at The Waiting Room, May 22nd 2018: Adding to the coldwave colour palette of May's music menu, Buzz Kull, a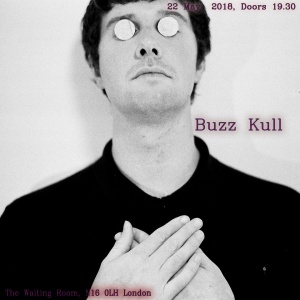 favourite band from Australia, will be visiting London's Waiting Room, after their show in Leipzig's WGT. The band released their debut album entitled 'Chroma' in 2017 and was one of our favourites as we liked its atmosphere and the way the synth melodies were combined with the harsher post punk rhythms. In fact, we liked the album so much, that we have included it in one of our monthly playlists and the soundtrack of 2017.This is a band that we have been hoping to see perform live in London, so we will make sure to offer them a very warm welcome in their first visit to our city! Grab your tickets from here.
Blaue Rosen