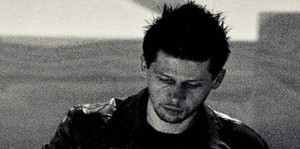 Tokee a.k.a  Anatoly Grinberg has just released his fifth full length album called 'Bouquiniste'. Tokee focuses mainly on idm, ambient, psych trance sounds which he mixes with dexterity . It is remarkable how the main theme of each song is recurring throughout the song and is not lost as is usually the case with psych trance and ambient music. It is not common to listen to the musical thoughts of a musician from Tel Aviv who has also been taught by Frank Zappa's sound engineer, Ami Hadani. Hadani, was also a general in the Israeli Air Force and founder of TTG Studios.
With eight full length albums already released since 2009 from Dope Records,CRL Studios and Raumklang, Tokee seems to have endless sources of inspiration as each album is quite different from its predecessor. This is also the case for 'Bouquiniste' which includes melodies played in violin and cello by trio Expressia. This album is released in 100 copies withthree full length unreleased tracks. Each copy has a unique number (001-100) and is signed by Tokee. You can listen the album in Bandcamp by following this link: https://unguidedrec.bandcamp.com/album/bouquiniste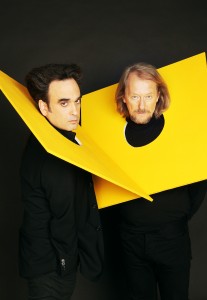 Deine Lakaien is an old time favourite band from Germany which is part of the dark alternative genre however they greatly divert from the typical sound of darkwave and electro music , by successfully including classical melodies played in piano and captivating singing by Alexander Veljanov. Both Ernst Horn and Alexander Veljanov are trained in classical music and this gives this band its unique character and originality in music composition. We' ve waited 4 years since the last full length album with new songs 'Indicator', where the electro element was more prominent and with different dynamics than in  'April skies'. 'Crystal Palace' is the title of their new album which was just released by Chrom Records and when I found out about this release I could only feel as content and as warm as when meeting a very old friend. Deine Lakaien will be on tour from September 2014 in Germany, Austria and Switzerland and we hope for more dates to be added in Europe soon.
More about these two albums will follow soon.
Blaue Rosen