It was during the 'quietest' part of this summer that the 'loudest' event happened at an old tavern in Greenwich, The Trafalgar Tavern: John Lee Bird's exhibition 'One small step at a time' accompanied by live music from MADAM. The Trafalgar Tavern opened in 1837 and served as a home for seamen during WWI and as a working men's club between the wars. The gig by MADAM, was the second part of what seems to be an ongoing collaboration between John Lee Bird and other artists having as a starting point his exhibition of 365 portraits (one for each day of the year), entitled 'One small step at a time'. But let's take things from the beginning.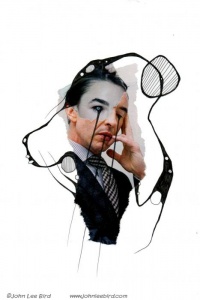 John Lee Bird is an artist that creates powerful images. He is mostly famous for his portraits of unique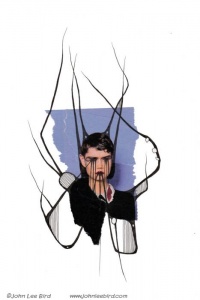 characters, artists, musicians, performers and friends. The power of his paintings is revealed in every stroke and every swirl of the lines that complete each picture. The images are depicting something specific but unlike 'traditional' portraiture John seems to 'intervene' in the representation and add more texture and dramatic emotions…Take a look at his work here: http://www.johnleebird.com/exhibitions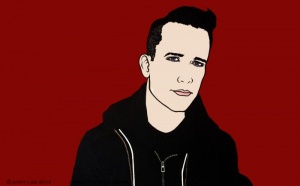 The exhibition entitled 'One small step at a time' was first presented in Mexico city earlier this year and was accompanied by live music, courtesy of Jamie Stewart from Xiu Xiu who created powerful soundscapes as a response to John's work. For the second part of this exhibition in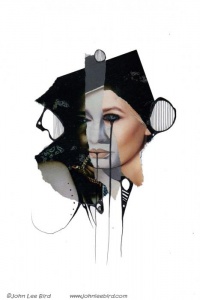 London MADAM offered a unique and emotionally sharp interpretation of John Lee Bird's work through music and a theatrically interpreted text.Verses that 'cut' like blades and abundant symbolism enveloped and definitely inspired the audience of this 3-part improvisation at the Trafalgar Tavern earlier this summer.
Blauerosen was delighted to talk to Sukie Smith, the vocalist and one of the five musicians of MADAM about this gig and present the videos from this unique performance.