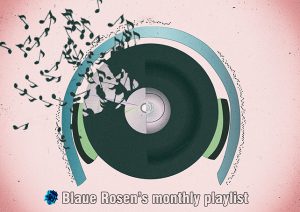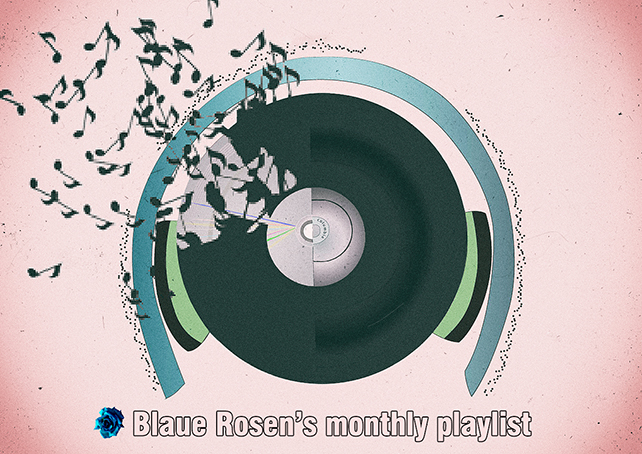 There was a palpable darkness all around us in March, which somehow, all our favourite releases of the month, have managed to channel through their sound.
The soundtrack of this month, will take you on a dark experimental journey, pass you through industrial sonic spaces with incredible texture, electronic and synth brilliance and land you on ethereal otherworldly worlds. The trip promises to be poetic, ritualistic and reflective with a few moments of uneasiness.


There were many highlights during this month, and the first one was the return of Depeche Mode with their darkest, most solemn and more gothic album to date. Having teased us with a great video accompanying their best song of the album 'Ghosts Again', Depeche Mode unleashed a darkness that seemed to have been nicely disguised up to now. The band's life much like everyone else's has been affected by everything that the world has gone through in the last few years but also by the unexpected loss of Andy Fletcher, the co-founder and keyboardist of Depeche Mode. Their last album 'Memento Mori' does not hold the melancholy back, it doesn't prettify any verse and it is not here to make us feel happy. All this is evident from the slower, darker rhythms and the sadness in the lyrics that traverse this whole album. There is bitterness, there is sadness about the loss of their bandmate, and there is still some jauntiness here and there. Similarly strong, was the new album by Fever Ray 'Radical Romantics'. Six years after their latest studio album 'Plunge', the band's new album is more haunting than ever. Like Depeche Mode, Fever Ray have embraced the darkest corners of the human mind as far as their lyrics are concerned but have also added tribal, minimal and dance elements in their rhythms, making this album much more interesting this time.
As far as the post-punk part of this monthly soundtrack is concerned, De Ambassade's sophomore album was a true revelation. Blending the boundaries between poetry and early industrial music, 'The Fool' is a cinematic album that made us wonder where is the movie and/or book that it accompanies? Using Flemish, German and English in their lyrics, mixing vocals and other samples in attractive ways, De Ambassade have been inspired by John Cage but also from new wave and horror folk cinema I dare to assume, judging from the overall atmosphere of this album. One has to admire the air of mystery that this album creates and envelops us with.
Finally, the new offerings by Fatima Al Qadiri and Alan Currall also need some special mention. The former, is an EP that blends eastern music rhythms and vocals with some deeply ceremonial and dark music. The vocals are layered and texturised throughout and their repetitive nature increases the reflective element of the sound before the notes add an air of disquiet in the atmosphere. We don't often see such level of experimentation with eastern music and for that reason we felt this EP deserved a good place in our soundtrack. 'Buried Structures' the latest album by Alan Currall is the only release that got us on our feet and allowed us to breathe without worrying too much. Moments of electro/synth brilliance take inspiration from the house and techno scenes and create the only album that we can dance to!
You can browse the rest of our playlist in order to find out, self-released singles and EPs by new and well-established bands.
We won't tire you more but we do hope that if you like any of these releases as much as we did, you will not think twice about supporting the bands!
Blaue Rosen