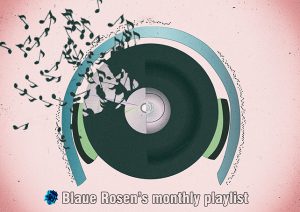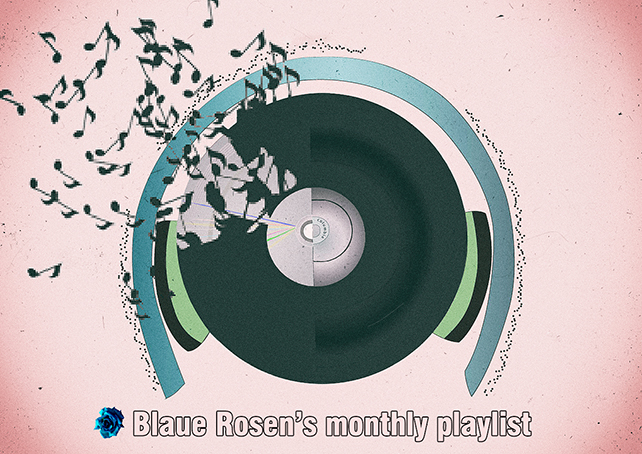 Dear darklings, the soundtrack of April 2022 is meant to get you off your seats. Its purpose is to rekindle your desire to go out dancing because, let's face it, we've done enough dancing in our bedrooms over the last two years. If there is one thing we can conclude from the releases of the previous month, it is that, despite the world being in standstill, bands and musicians were working on new stuff behind the scenes. This month we had the comeback of Rammstein after three years with 'Zeit', an album the equal of 'Liebe Ist Für Alle Da'. We also had the return of Archive with 'Call to Arms & Angels', original material coming six years after 'The False Foundation'. Beloved punk disruptors CROWS have offered another addictive collection of songs in their sophomore album, while Sudden Infant have returned with a poetic, sometimes punk, sometimes noisy, minimalistic album, four years after 'Buddhist Nihilism'. Speaking of punk, Lady Bird have made a powerful entrance onto the scene with 'WE', their debut album, and are now been on our radar as a 'must see' live band.
The month of IDM
April was undeniably the best month for a long time when it comes to industrial/IDM music as we were honoured with the unexpected comeback of Sylvgeist Maëlstrom whose concept album 'Gandgrange' has come four years after his previous release and is creating cinematic, industrial worlds which seamlessly flow into each other. This album has been inspired by the scandal surrounding the Gandrange steel site and deals with the concept of the cyclical nature of catastrophic phenomena as well as the inevitability of destruction, the inexorable nature of death and disintegration. Phasenmensch, who paired with Antoine Saint-Martin for 'A Prenatural Silence', created soundscapes of grandiose texture and rhythmic power inspired by Jeff VanderMeer's bestselling novel "Annihilation". The releases of Evitceles, Synapscape and the utterly unexpected album by Kommando seal the idea that April was the month of IDM.


There are a few releases that deserve a special mention this time. The first is 'Hawk Moth Man' by SINNEN. This album marks an important stage in the sonic development of SINNEN who, like a moth, changes and has moved away from purely drone/ambient compositions to allow some more light, rhythm and vocals into his soundscapes. Next is the new offering by Helms Alee, this dark group from Seattle that reveals a fascination and incredible awareness of what makes an addictive sound. Rhythms, melodies, textures, vocals and skills in playing their instruments create a heavy, grunge, prog sound that doesn't shy away from psych rock twists and turns.
Unexpected, but not surprising, was the collaboration of King Dude with Der Blutharsch, which resulted in an album that revives Der Blutharsh by focusing more on the dark folk, acoustic side of their sound.
Spot of soul and a dose of dream pop
Usually soul is not a genre that we cover, but when it comes to a talented young musician such as JP Rose, who writes, produces and mixes his own music, it would be a mistake not to draw your attention to him. 'Lo-Soul' is his first full-length release following a series of EPs and singles and features collaborations with Feux, Aura, Kieron Boothe, Kymara and others. Soul is not a genre that lends itself to social explorations and yet JP Rose in his own words is a young person who "has always been concerned" with climate change, inclusivity, and positive change.
Last but not least, special mention to the return of the talented, multifarious artist and musician Anne Garner, who released an album whose value goes beyond art as it taps into Anne's own life and spiritual meanderings. Listening to this album and watching the animation (now nominated for the ARFF Paris International award) that accompanies 'Dust Devil' makes all of this evident and more.


We will not say anything more now and let you enjoy our favourite releases of April 2022. We hope you enjoy this playlist as much as we enjoyed preparing it.
Blaue Rosen