A tale of two music genres and many geographical regions
I guess there is no one that could tell the tale of punk and funk better than A Certain Ratio, the band that put these two seemingly opposing styles in dialogue since their very first album in 1979.
But let's go back in the early 1980s or rather late 1970s, a bleak period in social terms but a great period for music and artistic experimentation. ACR took inspiration from a Brian Eno's song 'The True Wheel' for their name and formed the band in 1977 in Manchester. One year later, Tony Wilson and Alan Erasmus would form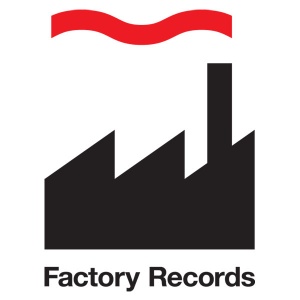 Factory Records and would sign ACR, releasing albums of the band until 1986. Unlike most of the bands of that period, ACR have been producing their own albums since they were formed with their debut album being produced by the legendary Martin Hannett.
I recently spent a whole day listening carefully to the whole discography of the band and realized that they seemed to have skipped the part of research and wonder about how to enrich or define their sound. This band started straight away determined to force funk and punk to coexist in the same album. Subsequently their next releases showed that the band was focused on figuring out how to further develop both styles in their music. The infusion of punk and rock with elements of soul and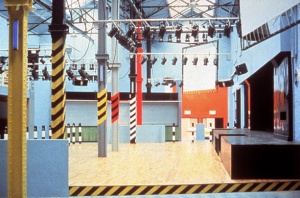 funk was neither unknown at the time nor 'untested' territory. Progressive rock bands had used soul singers as backing vocals and the story of how punk and reggae came to coexist is also very well recorded, either as a result of radio producers and DJs alternating songs of the two genres or as a result of punk and reggae bands appearing on the same bill in gigs. The audience was thus already 'educated' for this sound even before the Hacienda had opened up.
The originality of ACR lies in the fact that there was no band up to that point that had songs of both styles side by side in one album. It goes to show how A Certain Ratio were indeed very mature musically and very decisive about the sound they wanted to create. Within the first two albums  ('The Graveyard And The Ballroom' and 'To Each') the punk and the funk elements were alternating, occupying equal parts within the album. Male vocals dominated and female vocals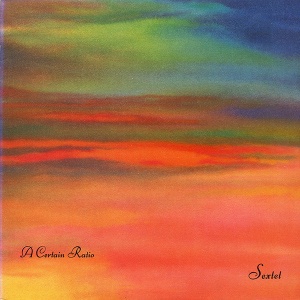 played an ancillary yet very important role. It was Sextet that 'broke' away from this by emphasizing the funk and jazz elements reversing the roles of female and male vocals making female vocals the protagonist in setting the mood of the album. While in the first two albums, female vocals had an ancillary role, from Sextet
onwards, female vocals played a primary role in the music thus also changing its atmosphere. Minimal electronics and its combination with ambient sounds, was also explored in their next albums (i.e. 'Up In Downsville'). Moreover, few bands treated vocals as another instrument and not just as a means to communicate verses, which was evident in ACR's album 'I'd Like To See You Again'. In this album, the band experimented even further exploring ways of cutting through the rhythm and score of the bass enriching it by using lengthier or very brief in duration, sounds from percussion, trumpets, vocals etc.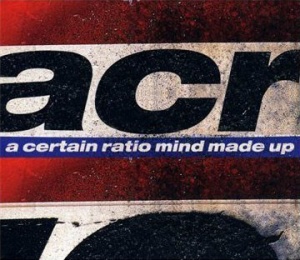 Fast forward to 2008 that saw the band's latest release entitled Mind Made Up.The album which has been dedicated to Tony Wilson, unveils or is rather preoccupied with, the 'darker', slower in rhythms part of funk enriched by downtempo rhythms. This album has distinctly less percussion, saxophone and trumpet sounds which further enhance the 'darker' mood. The production is as always exceptional and gives to the bass, the prominent role it always had in setting both the mood and the basic rhythm of the music, on which the vocals then build up. This album and the way it 'sits' within all the other music that is being produced these days, proves in yet another way Tony Wilson's statement that ACR were when they started "…ahead of their time…".
A Certain Ratio will make a rare appearance in London's 229 the venue, this week (24.06.17) and they promise a live show with a mixture of songs so missing this would be like throwing away a chance to have a glimpse into Manchester's music scene both its past and at its future.
Buy tickets from here: https://ishl.starrezhousing.com/StarRezPortalEvents/Default.aspx?Params=L9ezxPcQnQvPF6HX%2bWhPkPJMQLof0AJms%2b%2f7bqyGkkQ%3d
Blaue Rosen