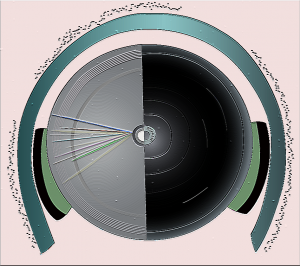 So, 2017 has rolled up its 'sleeves' and has been running wild on the music front. We are only 14 days in 2017 and we have had more than a dozen debut album releases and many more upcoming ones!
Below you will read a few words about the first releases that caught Blauerosen's attention so far.
The big news for us is the release of a new 12" EP entitled 'Reflection' by Geneviève Pasquier on January 22, 2017. We haven't heard from this favourite musician of ours for a few years now and we were delighted to read that she is due to release new work soon! In addition to that, members from Cinema Strange, Blink 182 and Lost Tribe, have formed a new project called The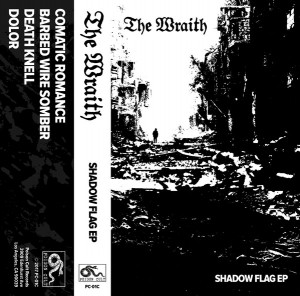 Wraith and their first EP entitled 'Shadow Flag EP' will be released on January 17, 2017. The two already released tracks so far, reveal a more traditional punk sound (as opposed to the deathrock sound of Cinema Strange) with heavy guitars nonetheless and vocal styles that are mostly encountered in metal bands. Taking into account the work of all three bands, this project is expected to be much more than the sum of its parts.We can't be more impatient for this release!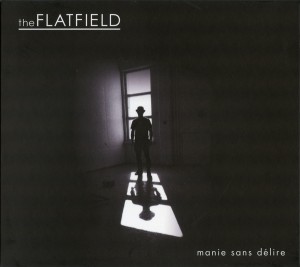 The Flatfield from Finland, take their name from the Bauhaus song 'In The Flatfield' (which they also cover in this album). The band offered their second album entitled 'Manie San Délire' (or else 'Mania without delirium') a few days ago. This album has been released through Gothic Music Records and has a remarkably deep sound which highlights the sound of keyboards and piano and reveals skilled orchestration. Bauhaus' songs are often brought to mind through the guitar rhythms and melodies (e.g. 'The Exorcist'). We can also identify influences from Killing Joke, Pink Turns Blue, The Sisters of Mercy while the early days of And Also The Trees are also brought to mind. I think it is an album worthy of your attention.
Miazma, a new band from Sweden, seem to have similar sources of inspiration with The Flatfield.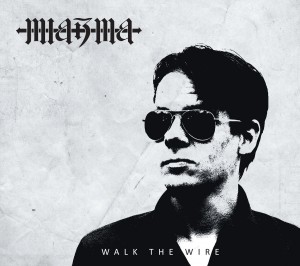 Their debut
album 'Walk The Wire' is being released today 14.1.17 through Gothic Music Records and it has strong influences from The Sisters of Mercy and The Fields of The Nephilim. Devoted fans of these giants of gothic music, should give this album a listen.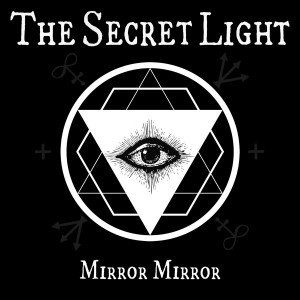 The Secret Light were formed in 2014 in Portland, Oregon from members of theXplodingboys, Pink Noise and Oblik. The band was introduced to audiences through its debut album that was released through Knife Camp Publishing on January 1, 2017.  The music of 'Mirror Mirror' harks back to the heyday of new wave music but don't be fooled because the band also integrates minimal electro, coldwave and synthwave elements before revealing a big surprise… the cover of Clan of Xymox's 'Back Door'! You will not lose your time by giving this album a listen.
She Pleasures Herself a band from Lisbon release the first full length studio album entitled 'Fetish' and seem to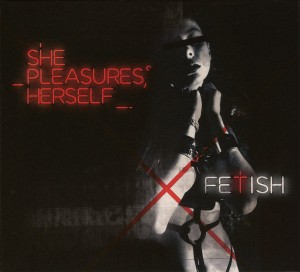 have She Wants Revenge as a source of inspiration. The album which has been released through Manic Depression, combines post punk/darkwave elements and includes a pleasant surprise…the cover of Red Zebra's 'I Can't Live In A Living Room'.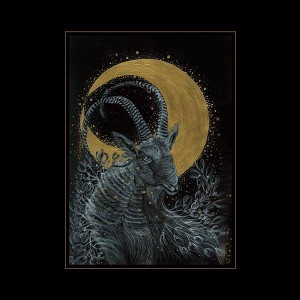 Both Monocube (Ukraine) and Nightfield (Ulm, Germany) use a dark ambient palette
in their albums entitled 'The Rituals' and 'Veni, Sancte Spiritus' (or else the Golden Sequence) respectively. Nightfield's tracks reveal a strong influence from roman liturgy and religious themes and the choral vocal samples replicate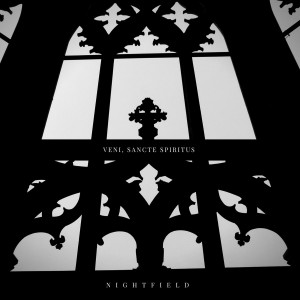 somehow the feeling of devoutness one could feel in a church. The album has been released through Static Earth. Monocube  on the other hand, release their album through Malignant Records, collaborate with Treha Sektori, Apocryphos and Asmorod and focus on creating an eerie, post-apocalyptic atmosphere in ritual dark ambient mood.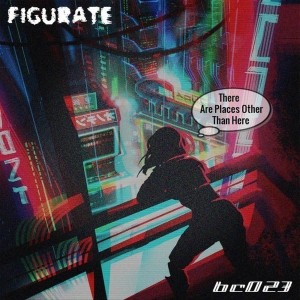 Figurate's debut 3-track album entitled 'There Are Places Other Than Here' was released on January 9th by Bricolage Collective, an art and label collective based in Glasgow. The album, featuring a futuristic image on the cover and a similar mood on the tracks share some qualities with the album 'Man Amplified' by Clock DVA and thus will make you want to keep Figurate on your radar!
Catherine Schwartz a new band from Rouen (France) release their debut hardcore punk album entitled '7 titres' through the label Emergence.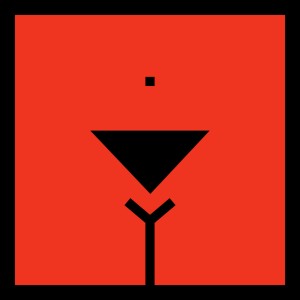 The album with its enigmatic red cover features loud guitars and 'racing' drums and draws inspiration from traditional punk bands such as Discharge and Anti-Nowhere League. Finally, punk music should not always be in English and the band's French entitled songs with french lyrics can only be viewed as a statement.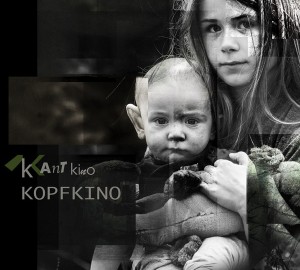 Kant Kino from Belgium have released their album 'Kopfkino' yesterday January 13, 2017 through Ala Matrix. The album in EBM/Industrial mood, is destined to be heard in the clubs and brings to mind Velvet Acid Christ and Dulce Liquido.
Bernay's Propaganda, from FYROM, take their name from Edward Bernays (nephew of Sigmund Freud) famous for proposing the use of the term 'public relations' in the place of 'propaganda'. The band who started playing at squats at the beginning, has a very strong political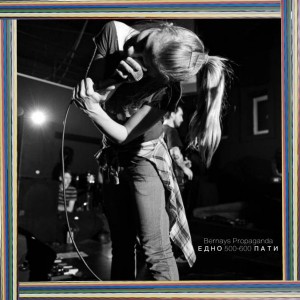 attitude, evident mostly through their interviews. Their fifth live album is released through Balkan Veliki, is entitled 'Edno 500-600Pati' and is mostly sang in the band's native language. This is a collection of 13 tracks inspired by punk which have been performed live in different occasions. The fact that there are 3 tracks in this album that only capture the cheering of the band's audience comes as a surprise. Additionally because the lyrics are not printed or being made available for someone to read them, it is difficult to decipher the essence of this band's songs to an audience which does not understand the language. However, it is not always that we come across a punk band that has saxophone on its songs, therefore we will keep an eye on this band's releases in the future.
Analog 80 comes from Brussels and makes obvious references to Jean Michel Jarre, Vangelis, and Kraftwerk while being also seduced by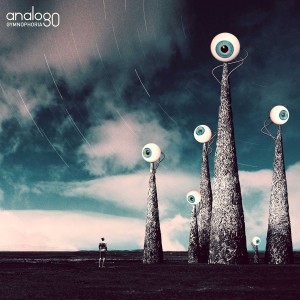 futurepop, synthpop and the qualities of electro music that we loved in the early days of Depeche Mode. Three years after the release of the album 'Recall' (that opened with a cover of Jean Michel Jarre's 'Oxygene') Analog 80 releases his album 'Gymnophoria' through his own label Analog Sounds. The title of this album is a word that describes the sensation that someone is mentally undressing you. 'Gymnophoria' is more atmospheric than the previous two releases and you will probably find that you will keep going back to its beautiful minimal melodies.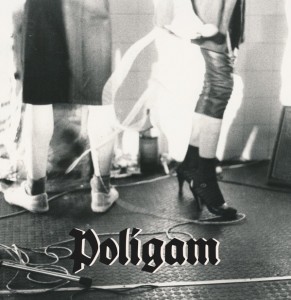 Poligam's debut album entitled 'Poligam LP'  has post punk/industrial influences and we were positively surprised to find references to Suicide's 'Ghost Rider' in 'Kosmonova'. You will love this album that is being released through Wiener Brut, from the very first track.
Pas De Chance come from Belgium with a punk rock/garage attitude and rockabilly aesthetics and release their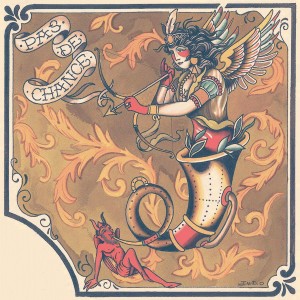 debut album entitled 'Pas De Chance' through the label Bearded Punk Records. We loved the 'smoky' vocals, the primary role of keyboards and the passionate delivery of the lyrics.  We also liked the fact that the three musicians of Pas De Chance have put some thought into how to creatively combine different aspects from their musical influences in order to offer their own signature. Pas De Chance are not treading safely by just replicating blindly elements (i.e. rhythms, singing styles etc) from well known bands and genres and therefore we'd like to urge you to give them a chance.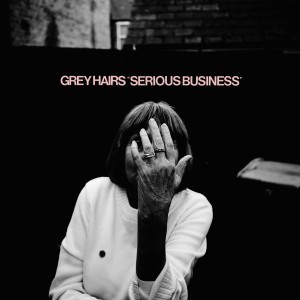 Finally, our favourite release so far comes from Grey Hairs from Nottingham, who released their second album entitled 'Serious Business', just yesterday  through Gringo Records. You will be 'hit in the face' by the addictive bass guitar riffs, the dystopian melodic changes and the overall energy, determination and angry motivation of James' voice. The 'magic recipe' also has a skillful placement of rhythmic suspensions through 'breaks' in the vocals and the music within the songs at the most unexpected moments. Following in the footsteps of the early Beastie Boys, The Melvins and a combination of other grunge, punk rock and many other elements, Grey Hairs will attempt to make you jump up and start taking all your energy out through dancing. We loved this album we can't wait to see them on stage in London sometime!
Blaue Rosen