"We liked to provoke at the time and we still like to do so now…"
Just a few hours before Siglo XX were about to perform live for the first time since 1991, exclusively for the audience of WGT, Blaue Rosen had the enormous pleasure to talk with Klaas (Hoogerwaard) and Antonio (Palermo) about what Siglo XX used to be, what inspired them then, what inspires them now, what matters and what does not. The band gave a memorable headlining show at Felsenkeller that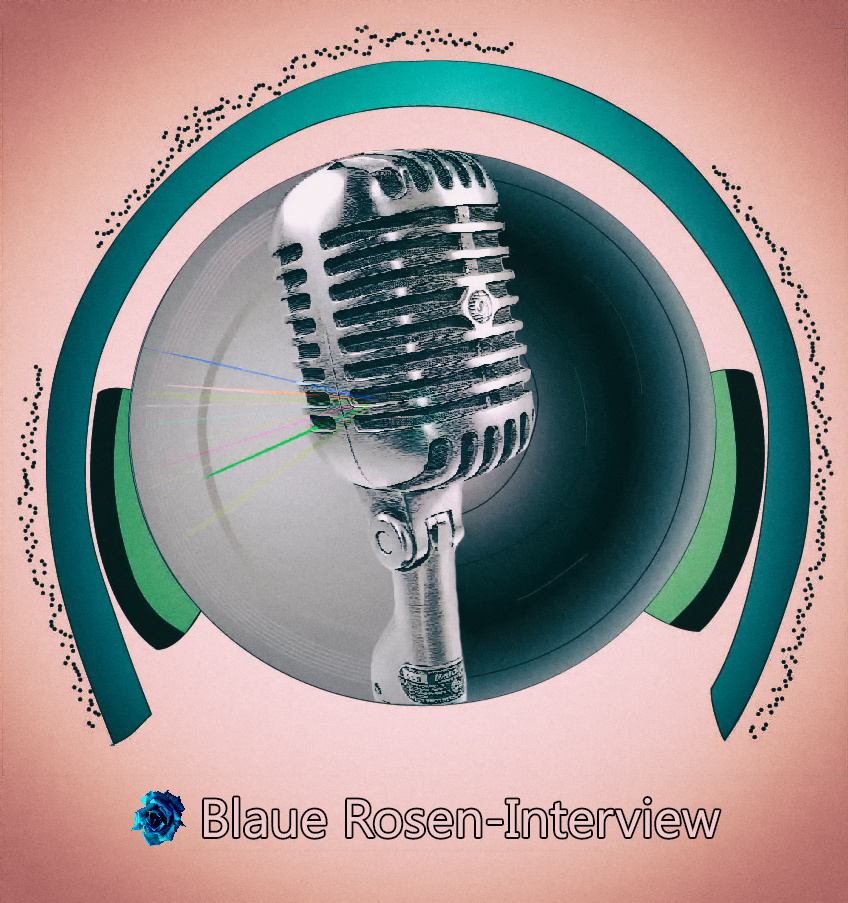 evening, to which the audience responded warmly by dancing from the moment the first note of ' Until A Day' was heard until the last note of  'Dreams Of Pleasure ' resonated in the space.This is a band with a humble yet very powerful stage presence, a quality which is difficult to describe and replicate and which derives from the whole philosophy that traverses its existence. Siglo XX has always had an almost noble worldview, which informed the way they composed music and the way they approached art in general.It is extremely rare to meet a band with such a level of self awareness and even though they would probably not accept this, the only thing that can explain the impact their music has had, is talent. We must understand, that not every musician that experiments can produce a result of quality and not every person who is involved in art, is simultaneously concerned to that degree, with the things that happen around the world. 
As far as their live performance is concerned, history was made as we had the chance to listen live to songs from most of the band's releases.Songs from both the older and the recently re-released version of the very first album of the band entitled 'Siglo XX',  were included in the setlist, as well as songs from the albums 'Fear And Desire', 'Answer' and 'Flowers For The Rebels'.The EPs 'The Naked And The Death', 'The Art of War', 'Till The End of The Night', 'Summers Die' and 'Dreams Of Pleasure' were also represented in the setlist. Tom van Troyen resurrected the songs of Siglo XX giving additional 'weight' both emotional and tonal to them, while members of Honeymoon Cowboys i.e. Thomas (keyboards), contributed to the full resurrection of the sound of the band. 
I hope the band enjoyed this discussion as much as I did and I certainly hope that London will get a chance to see this band live in the near future.
Blauerosen: Hi guys,
it is a pleasure to be talking with you! We are delighted to see you perform live as Siglo XX at WGT. Younger people were not anticipating this to happen during their lives. What made you decide to reinvigorate Siglo XX for us? Does this mean that another release by Siglo XX is in the making?
SigloXX: First of all there is no new album in the making, but there will be a new release of our first two maxi singles and our first mini LP in autumn because many people have been asking for it. Last year we also re-released our first single.

We got the opportunity through our manager Pieter, to play here in Leipzig's WGT,so we thought that 'ok we exist for 40years, so why not? Let's do that!'. There is no big plan after that.
Blauerosen: Siglo XX is a name that has been associated with two major historical events: An anarchist group that played a role in the Spanish Civil War and a mine in Bolivia that was nationalized following the overthrowing of military junta in the region. Did any of the two inspire you to adopt this name for the band? And if yes, which one?
SigloXX: The name of the band comes from the mine in Bolivia and the fact that we also grew up in the area of coal mines in Belgium. We also liked the two 'X's in that name. On what concerns the Spanish Civil War, it influenced the name as well, in the sense that we were very interested in anarchism as a political movement. The title of our album 'Flowers For The Rebels' comes from the title of an Italian anarchist song for the Spanish Revolution. So, the name is related with our interest in the social insurrection that happened then, the social problems in that period and the strikes in the mines. Don't forget that the whole situation there was a bloody mess. We must also remember that most of the people who worked in the mines in Bolivia were Indians.
Blauerosen: Siglo XX stopped releasing albums since 1989 yet almost all of you, are still collaborating in the Honeymoon Cowboys. Since the band never made an official announcement about stopping, could you talk a little bit about the decision to stop releasing albums back then?
SigloXX: We just stopped, there was no official announcement. We did our last gig in September 1991 and in 1989 we released our last record. Then we got several offers from a few record companies as we were working on new material and we just didn't make another appointment for rehearsals. Also, everyone felt that it was enough at the time, there was no further discussion. Until today we are best friends (Klaas: well… Antonio: Sometimes (laughs)).Well it's like a marriage (laughing). But we didn't make it official so now we can say that Siglo XX exists for 40years so there was a plan!
Blauerosen: I wanted to ask you a question about your very first album 'Siglo XX'. The titles of the songs were also written in Russian. Could you tell us why did you choose Russian?
Siglo XX: Oh this was the result of a happy coincidence. We had just made the album and we went to a newsagent and we bought a newspaper that had these characters on, so we decided to make a collage by cutting them out and putting them on the sleeve, but we didn't know what they meant. It was also an act of provocation because that was the period of the Cold War and this would not be pleasing but we didn't care. We liked to provoke at the time and we still like to do so now.
Blauerosen: Honeymoon Cowboys started in 2015, 29 years after the release of the album 'Under A Purple Sky'. The name of this band, has a different feel from Siglo XX and overall this project is a lot different, the music has blues, rock, post punk elements, the aesthetics are different. What made you want to explore other music styles and what drew you towards this music style?
Siglo XX: We don't think in music styles. We just start with a riff, a melody and we carry on. This might lead to something or not. We never created music having style in mind and we will never do that. We just think about which music instruments we need, what kind of experiments we can do and most importantly what is the momentum and what happens until we reach that. It is a very organic process and when we feel it's alright then it is just that.
Blauerosen: The Belgian coldwave scene continues to inspire young musicians today. We cannot forget that in the 1980s there were specific social conditions that lead to the creation of this specific sound and the writing of specific lyrics. How does this revival of the coldwave scene make you feel? Do you think that this is just a result of following a successful trend of the past or do you rather consider this revival to be an attempt of the modern dark alternative scene to find its own character by following on the footsteps of favourite bands of the past?
Siglo XX: It's a difficult question. We now notice that a lot of young people like the music of the 80s. When we were young, we listened to the music of the 60s and the 70s. Of course there are always bands that copy others, but we don't really care about that. I just think that everything comes back. Music of the 60s is still relevant now and we have to keep in mind that it is very difficult to be original. You cannot be authentic, no one can, (except for the Beatles right? The rest were just jamming…just kidding (all laughing)), the problem is nostalgia, you idolize something from the past that was just not there. Sometimes we read things about the past and we cannot identify with these statements because we did not 'see' that at the time and this is very strange. As far as all the rest is concerned, we are not making the rules of the reproduction of coldwave music. Until recently,we did not even knew that WGT existed, in the sense that we care more about other important things in life that keep our minds busy. Also in the 80s we were not aware of 'the 80s' as it has been described now, because we were busy making music. There is this sense that all things that happened in the past were bigger, better, but this is just how your memory works, you only remember the good things. When we started playing music with Siglo XX in the late 70s, it was the era of punk and this attitude of 'fuck the system etc etc' and for us it was a way to have fun because we were bored with our lives and we were bored with everybody. Our lives were different then, we were 18 years old , we couldn't even play music, some of us had never even seen a music instrument nearby. So it was a coincidence that we created the music we did. The way we see it, we just did the things that we could do at the time and that's all there is to it.
Blauerosen: Some copies of your EP 'Dreams Of Pleasure' were accompanied by two info sheets with a pretty bitter and very strong text about the Belgian music scene in the 1980s.It seemed to be a text of frustration in which you were describing a situation where many bands were desperately trying to be famous without caring about the quality of music but about following a certain trend. At the end of that text there was a part that mentioned that Siglo XX as a band, was trying to do things differently. You have succeeded in leaving your own mark to your audience. Did you identify any positive changes in the years that followed, on what concerned the way the music industry functioned and in the mentality of the young musicians? Have you succeeded in altering the things for the better?
Siglo XX: Oh I don't think that we wanted to change something, we just wanted to express our thoughts on something. At the time, things that were happening in the world were more important than what we were trying to do with music. That's why we put info sheets in every record because we cared about what was happening out there and we thought that this was more important than music. We cared more about things that happened in the world than about music, because music is just music and it's very boring to talk about music anyway.

When I read a poem or I listen to music, the impact this has, is personal and I don't really need anyone telling me more about it because I can feel it. Music, as Antonio has said, is not so important. Of course it's nice to play music but there are more important things in life.

We were in the studio for several months while recording 'Flowers For The Rebels'and we were reading in the newspapers about what was happening every day in the world.So, even though we had a good time ourselves, in the meantime most people died by bullets, bombs and famine. At this moment, there are people dying in Gaza and we are sitting here so you see, there are more important things in life.
Blauerosen: Siglo XX were involved in the production of their albums almost from the beginning and I guess that the sound production capabilities were not the same in the 1980s compared to now. Did you have any experience in music production then or did you learn as the band evolved?
Siglo XX: Oh we did everything manually. We had very good technicians in the studio. We might not have known the equipment or how it was called but we did know what we wanted to achieve and most of it was achieved by coincidence and experimentation. The basic idea was that we wanted to have control of everything, nobody was to tell us what to do. When the technician said that 'this is how you will get the best sound' we said 'no no, we want it like this' and this is how we did things.

The same was true for the visuals. Tone Loenders, was the guy that did all the visuals from the beginning until now, including the visuals you will see later on. He was always involved with the band and he was a good friend as well.
Blauerosen: All of the covers of Siglo XX releases were very artistic and some even had aesthetics that brought to mind horror movies. What were your artistic references?
Siglo XX: This was all Tone's work. He was also responsible for the lighting. We did not give him any guidance. He always had an idea and then he came to the studio and to the rehearsals in order to listen to the albums. That's how he finalized his ideas and we let him. It was a result of symbiosis between us, because we also knew nothing about visuals. He was always very free and intuitive, it was a punk attitude.
Blauerosen: Finally, are there any elements of your work with Siglo XX that you have transferred to the Honeymoon Cowboys? What are your plans for the future?
Siglo XX: We have no plans, the plans are there when we plan them so we don't know yet. On what concerns the first part of the question, it is a way of playing music. You will always transfer into the way of playing, elements of the music that you listened to in the past while growing up, whose influence, you simply cannot deny. But I also think that Siglo XX and the Honeymoon Cowboys are two different things, because the music of Siglo XX, the sound and the way we played back then was completely different. The approach is different now and the other musicians influence this approach as well.

We will see what the future will bring.

Pieter: Today we can announce more.

Siglo XX: He will announce more.

Pieter: We want to play more, you will know more about it soon. We are working on everything, we want to play everywhere.
Blauerosen: Thank you very much for joining me in this interview and for taking the time to answer these questions.
Siglo XX: Thank you, it's been 27 years since we did an interview for Siglo XX and the questions were very interesting.
Blaue Rosen