After the release of their best album to date 'Alkimia' and just before their forthcoming live appearance at the Wave Gotik Treffen in Leipzig, Agent Side Grinder performed live at The Lexington on May 20,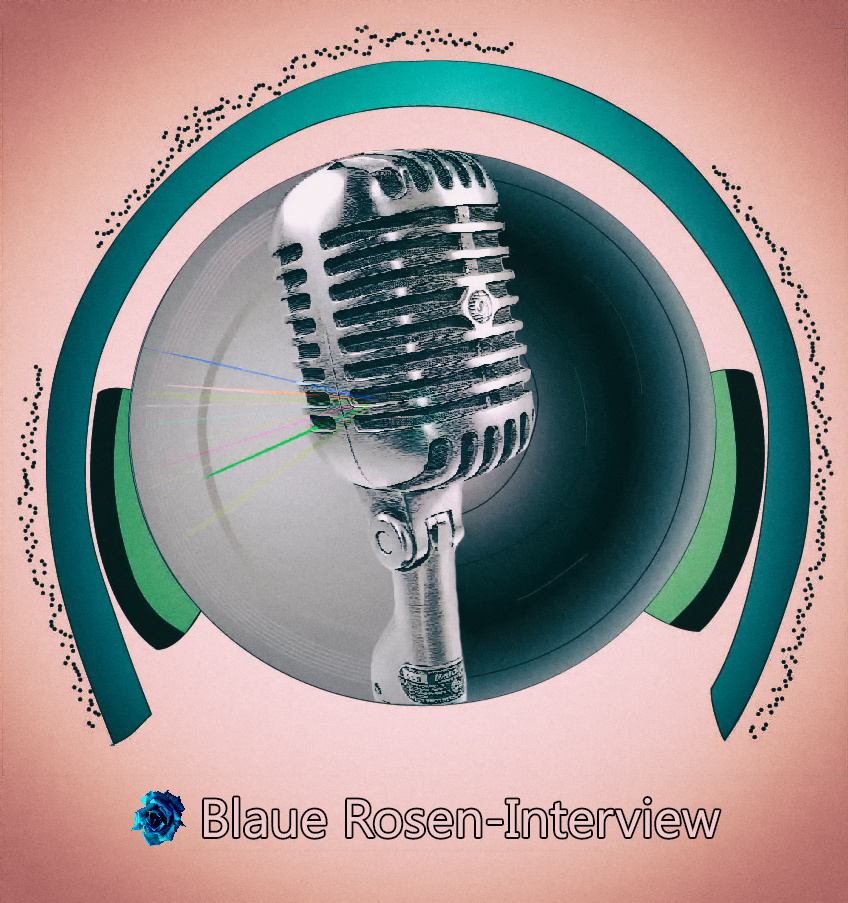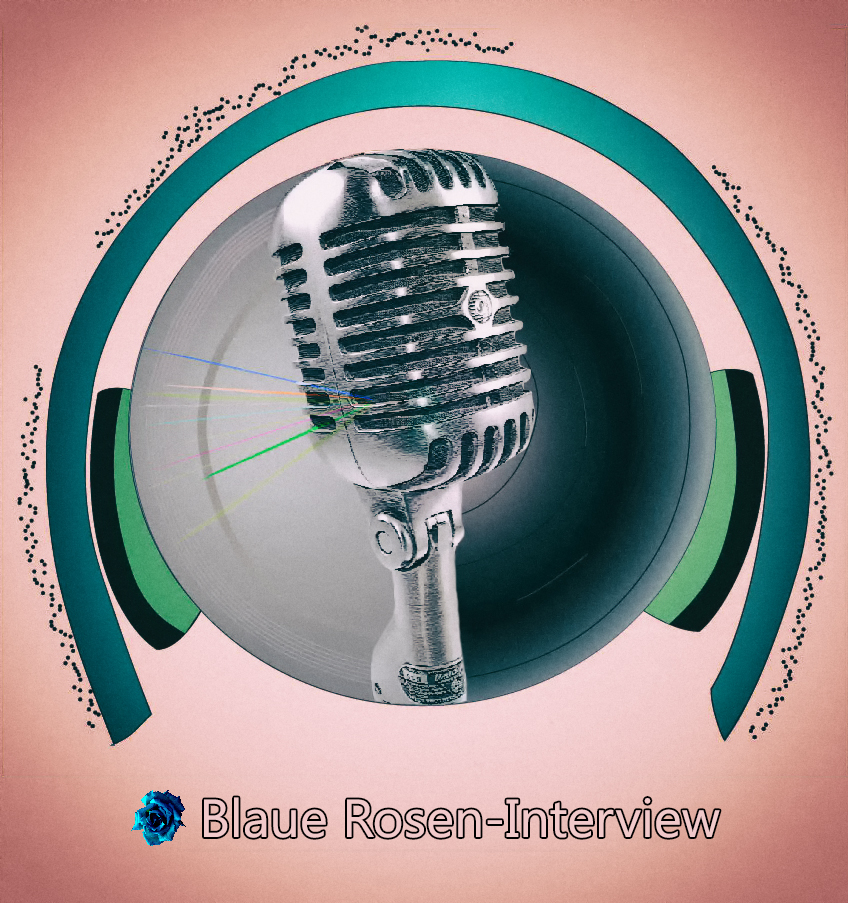 2015. This interview took place after this mindblowing live appearance of Agent Side Grinder. Johan Lange (JL) and Kristoffer Grip(KG) took the time to discuss with Blauerosen about their music, the past and the future of electro/synth/experimental music, art and many more!
Blauerosen: Hello Johan and Kristoffer congratulations on the great gig that you just offered us. You have recently started your tour, so how is it going so far?
KG, JL: It's going great we enjoy it very much.
Blauerosen: You have said in the past that the name of the band alludes to an angry man grinding. In a hypothetical scenario, what would you say that this man is grinding about?
JL: I guess he would be grinding out of frustration for the musical climate in Sweden back then. We wanted to react to what was going on then.
KG: I guess he is a kind of demiurge character that is continuously working.
Blauerosen: Your new album is called 'Alkimia' and I have to admit that I think you gathered probably all the
elements that the audience likes about old school industrial, dark electro, minimal electro, post-punk and many more and created music of extremely high standards just like an alchemist takes the basic chemical elements and aims at creating something that approaches perfection. What does this title represent for you?
JL: Yes you got it! We don't want to brag I think you are right. We gathered the elements that we liked and we mixed them together.
KG: It's mostly an album where we fuse together elements with which we have been working for several years and 'cooking' them all together to create something more potent and more dynamic.
Blauerosen: 'Alkimia' is the first album that was released on Progress Productions, how did your collaboration with the label go?
JL: Progress Productions is a major label for electro and synth music in Sweden and we got to know the manager recently so it felt natural to start working with them as bands that we have collaborated with, such as Kite have also released albums in this label
Blauerosen:  In 2011 just three years after the release of your debut album you performed live with Suicide. I am sure this must have been a memorable experience especially since Kristoffer considers Alan Vega to be a mentor of sorts. What can you share with us from that gig and how it was organized?
KG: Suicide has been a very big influence for us from the founding of the band so being able to play with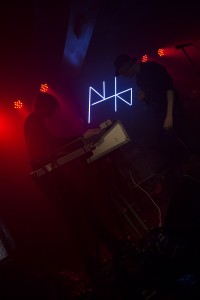 them was a dream come true. We had been playing live in Europe and in Sweden for some time before this gig in Switzerland and I guess we made an impression on their booking agent. It was a very happy moment to be able to play with them at this gig.
JL: We got to know Martin Rev after the show and it was kind of a surreal experience to be talking to him. We didn't see much of Alan Vega he was tired after the gig (laughs).
Blauerosen: What did they say about your music?
KG: They were impressed by all our equipment and the fact that we were traveling with all this equipment that we have
JL: They enjoyed our show
Blauerosen: You have also performed live at BIMFest 2014 with Dirk Ivens founder of Absolute Body Control. How was this experience for you?
JL: This actually started when Dirk (Ivens) sent a message to me on facebook where he said that he enjoyed the music of ASG very much. We had a song that was pretty similar to the song 'Go Back' by The Klinik. I have been inspired by 'Go Back I think it's a masterpiece in its simplicity so I suggested to him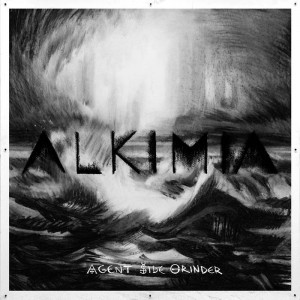 to do a 'mash-up' between these two songs and he was very positive about it. We recorded this in his hotel room the day after our show where we supported The Klinik in Malmö Sweden. After this, we stayed in touch and we will probably collaborate even more in the future.
KG: He also joined us on stage. He is a really nice person.
Blauerosen: In the past as well as in this album you have collaborated with various singers, Henric de La Cour who performed 'Wolf Hour' in the album 'Hardware' and now Nicole Sabouné provides backing vocals on the last song of this album 'Last Rites' and Kite provides backing vocals in 'Beloved Fool'. How did these collaborations happen and especially with Nicole who has mostly worked in music pieces of different genres. I especially liked 'Last Rites' because I found that her voice is perfectly combined with Kristoffer's.
KG: Yes I think she is really making the final crescendo in the album. She is a rising star in Sweden and it also felt very natural to have her. She is a very powerful singer in her own way.
JL: She is also preparing to release a new album soon. We are all like a family, we like collaborations and we have no boundaries we always try to find ways to develop our songs further.
Blauerosen: I have been thinking that the city where a band is based might influence their music in one way or another. You are based in Stockholm so would you say that this city is present in your music somehow?
KG: Yes, I guess in a way. After all, every place is a melting pot of everything that comes into it. Stockholm is, of course, unique and we are of course a product of that mix as we grew up there and we still live there. I think it's hard to pinpoint exactly how this city has influenced us.
JL: I wouldn't say that Stockholm has a big influence on our sound. I always thought that we are more of a European band rather than a Swedish band or a Stockholm band. Also, our first shows were outside Sweden, actually the first five years we mainly played in other countries. It's only recently that we got known in Sweden. I would say that we draw inspiration from mid/central Europe so we're not at all part of any Stockholm scene.
Blauerosen: The artwork of your albums reveal a preference towards abstract, constructivist art and black and white photography. Kristoffer, you actually designed for the first time the artwork of 'Alkimia'. What is your favourite art movement as a band?
KG: …as a band…oh, that's a tricky question (laughter). Personally I am a visual artist so I work mostly in black and while doing works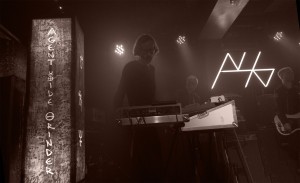 with a lot of narratives mostly using charcoal. The artwork for 'Alkimia' has been done on paper using charcoal. But if I want to talk for the band then I would say that Joseph Beuys is a huge inspiration for the band in a lot of ways as a figure that takes different shapes within our music during the years. Also, Dada movement has inspired our work as well.
Blauerosen: In three days you will perform at the Wave Gotik Treffen in Leipzig. How do you feel about this? Will you go and see any other bands playing?
KG: We are very happy as we've played there before.
JL: If our schedule permitted it I would have liked to stay in Leipzig longer but we have a pretty tight schedule so we'll see. There are a lot of bands that I would like to see, we will meet a lot of friends there and hopefully, we will catch some of the other acts.
Blauerosen: You have performed in big festivals but also in smaller venues such as Verket in Sweden. It seemed to be an old industrial facility of sorts and when I saw some videos of a live gig that you did there I found that this kind of space suits your image and your music very well aesthetically. However, I think that these spaces can be challenging when it comes to controlling their acoustics, as they are reverberant. Which were the difficulties that you had playing in such a space?
JL: It is actually a former steel factory that has been transformed into a cultural center like a museum of industrial culture. In terms of acoustics, it wasn't that bad actually it wasn't as reverberant as you might expect. The sound of this big hall was really good.
KG: This venue was a fitting environment for us. We also have our own sound engineer, Pontus Svennson who is doing amazing work with everything so he was, of course, making the sound as good as possible there.
Blauerosen: As a band, you produce all your music and I think this is ideal compared to relying solely on somebody else to produce your music. No offense to producers as there are and have been many charismatic people that do this job but I recently read Peter Hook's book 'Unknown pleasures' where he said that when he and Barney first listened to the album 'Unknown Pleasures' he didn't like how it sounded at all. In fact, he said that this sound had nothing to do with the sound Joy Division wanted to have. Of course, later he said that he realized his mistake but what I'm saying is that I guess there are some risks when someone else besides the musicians themselves, produces their songs. What do you think?
Also, your co-producer for 'Alkimia' was Pontus Svensson who has also co-produced 'Hardware'.Which, in your opinion, are the elements that he highlights in Agent Side Grinder's music?
JL: I don't want to draw comparisons here but Joy Division was a ganger back then. We know more about producing records. We have been playing for some years now and I think that we all had the same idea about how we should sound, we have the same vision about the band because we know ourselves better than anybody
KG: Our main producer in the band is Henrik (Sunbring) so Pontus has added his experimental lust to the mix but ultimately it's all about control because all of us have a specific goal about what we want to achieve. So I think that if we had an external producer this wouldn't probably work for us because we want to have control of our sound
Blauerosen: In the song 'For the Young' of Alkimia the lyrics say '…time for the young to rise now, time for the young to strike now…'. I couldn't help but notice a certain detachment from the young generation as if you think that it is your time to pass the torch. What do you think the young should rise from and strike against?
KG: The lyrics are inspired by recent events of revolutions and revolts in the world such as Maghreb area in 2011 and about who wins in the end. I would say that the song is mostly about that. Then, of course, anyone can interpret the song as they wish.
Blauerosen: There is a renewed interest in the instruments that were used in the 70s and the 80s and with the increasing demand for vinyl discs musicians seem to want to create as a unique sound as possible in the spirit of those decades. At the same time, the technological advances that happened since the 80s have offered more opportunities to manipulate and enhance the sound of the older equipment. So my question is if you could time travel and have the opportunity to form Agent Side Grinder in the 80s and use the same equipment at their time, would you prefer it than being here and now having the technology to do more with the same instruments?
JL: Not really I think the best time to make our music is actually now because we can take advantage of the vintage sounds as well as of the new stuff that is going on. So I think that suits us best.
KG: I like that we are mixing both new and older sounds from this equipment I think it suits us and we are still interested in new technology and all the new instruments and synths that appear on the market
Blauerosen: You have released the albums 'Hardware' and 'The Transatlantic Tape Project' in cassette format as well in 2008. I thought that cassettes were no longer being produced. But then again a few years ago people thought that the vinyl was 'dead' and now there is a high demand for vinyl. Which format do you prefer for the music of Agent Side Grinder and why?
JL: Peter (Fristedt) would say cassettes but…I have to say vinyl. We are not vinyl nerds or anything, of course, you can enjoy the music in any way you want. We released all our albums on vinyl first and our first record was only released on vinyl. I guess all these sounds that we make come out better in vinyl discs.
KG: Also all our records are adapted to the vinyl format so they are no longer in duration than it is needed for them to be pressed on vinyl. Vinyl sets the frame for our albums in that sense as we are making proper albums and not a collection of songs.
Blauerosen: You have performed in the festival Summer Darkness and earlier this year the organizers announced that this festival will stop because as they said they have found that there are not enough new bands that appeal to a wider audience. Do you think that this period has passed and that alternative music and dark alternative music more specifically is in crisis?
JL: That is a problem. There are a lot of new bands in this genre that hasn't reached a big audience. There are festivals all over Europe that draw a small audience. We see our audience growing with each new record and this can happen to any band so I think that this genre is growing and is reaching out to more people. I am positive about the scene and I think that it can continue to grow over the next years.
KG: Also this might just have to do with the labeling of the music, 'what is this music anyway?' It can be hard for some people to go to a certain festival which has a certain approach. The important thing is that there are a lot of new bands and they can reorganize the label of music.
JL: The lineup of the Wave Gotik Treffen is very good this year as well, including both older bands and cool new bands like us.
Blauerosen: Thank you very much for this interview! It was a pleasure talking to you both.
Blaue Rosen