Howard Rickard and The Pale Riders or else a modern day story of 'outlaws' and 'outcasts'
"…And I heard a voice in the midst of the four beasts And I looked, and behold a pale horse And his name that sat on him was death, and hell followed with him…"
When Willie Nelson released the album 'Wanted!The Outlaws'with a brilliant cover which replicated the aesthetics of bounty hunters' posters, he did it to make a comment about the position of outlaw country music in contrast to the more traditional Nashville sound. Similarly, when Johnny Cash was singing 'Folsom Prison Blues' on his debut album, he was partly referring to his own life and the time he had spent in prison. One would think that these people have always been more than great songwriters with great public appeal. They were always the protagonists in their own stories, they made music out of their experiences, they have performed it with all the contextual gravity that a lived experience encompasses and they have lead lives that inadvertently inspired their songwriting. Because of that, their music has been loved so much and in such a profound way than the music of others. 


Of course, one would think that there are no such characters any more especially in country/Americana/bluegrass types of music and that there are only pretentious musicians who try to sound 'interesting'  by writing lyrics describing toughness, without having lived through anything that their lyrics talk about. And yet, here is Howard Rickard a singer songwriter who has walked on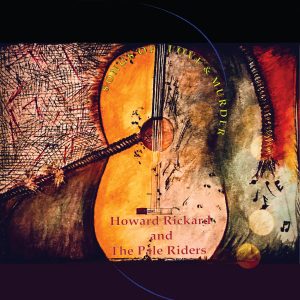 dangerous paths and has written beautiful songs about them. He could be described as the Johny Cash from the east side of the Atlantic ocean, he has made his fare deals with 'the devil' and his music could not have been what it is without the troubles that such 'deals' bring with them. So, all one has to do is just listen by acknowledging the gravity and the darkness that hides within each word. You will need your favourite strong drink in order to enjoy reading through the story that has lead to 'Songs of Love and Murder', the upcoming album by Howard Rickard and The Pale Riders.
A trip from British punk to American bluegrass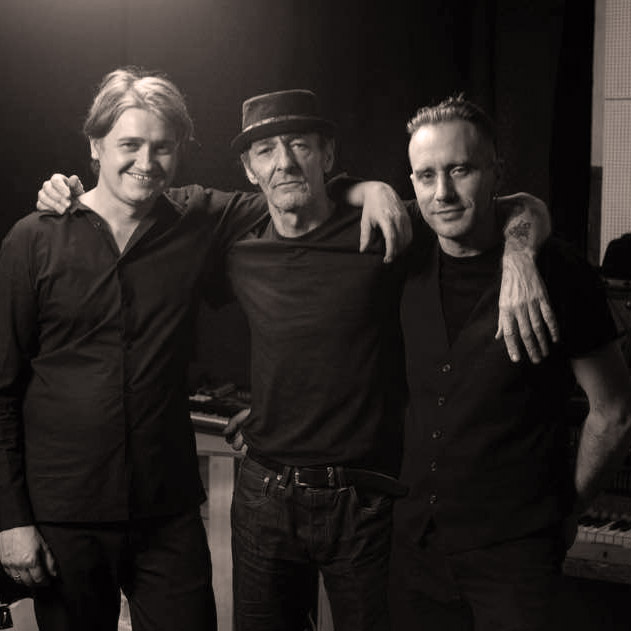 We will pick up the story of Howard Rickard from 1992 and his tour with The Band Of Holy Joy in Ukraine, Russia and Lithuania. These were different times when everything and everyone was under surveillance in these parts of the world and when the nuclear disaster in Chernobyl was 'hanging' above everyone's head especially in those areas. Band of Holy Joy who included Howard in their line up at the time, true to the unapologetic and fierce DIY ethic, offered a show in Kiev that everyone who attended it, remembers it vividly. It could have even been dubbed '…a gig of 1000 records and 1000 condoms'…crazy times indeed! All this was before The Outfit, Howard's family band which used to do covers of songs of Johnny Cash and Elvis Presley and through which he channeled his passion for country music. After this band stopped performing, his solo performances in Kiev made him realise that he rather preferred to be in a band and thus started the story of the trio that is today Howard Rickard and The Pale Riders a.k.a Howard, Kirill (Pohorelov) and Ivan (Korop).
"Best band I've ever played with. I can't explain the chemistry when we play…" (Howard Rickard)


Three years ago, on his birthday, Kirill replied to an advert that Howard had placed at the university's music school which was asking for a double bass player. Howard has said to us: "Kirill is best double bass player I've ever worked with, and I've played with a lot, this guy has virtually ran my whole recording session, he ran it all, arranged my songs…this guy thinks nothing to walk 5kilometers with that big bass on his back…". The musical chemistry between the two musicians was (and remains) perfect. Even though the tour that was planned that year did not happen in the end due to personal reasons, in spring 2018 ,Howard, Kirill and their new guitarist at the time, did their first tour as a band. The current line up was completed a bit later though and now includes Ivan (Korop). Howard has said: "I simply haven't met a musician who can play like he can … he can play any style, classical, rock,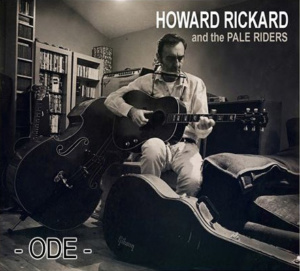 reggae , country…. He has played in many bands…". Ivan is classically trained in guitar, started playing at the age of 7 and was in his first band at the age of 12. "We rehearsed in an old house that we had to heat for 2 hours with the oven… it was minus 40 degrees. We played drums made of wooden mail crates, with a stolen drum set from my music school. I remember that we carried it on a sled in -40 degrees…"(Ivan). Following musical studies in Syktyvkar and playing with a band that included covers of Nirvana's song in its rehearsals, Ivan then studied Jazz music in Moscow before being part of rockabilly/country band named Hobot. This route lead him to write scores for films, to found his own record label AeroDynamic and to begin a career as a composer. As it happened with Kirill, Ivan was a perfect fit for the band.
'Songs of Love and Murder' an album that had a lullaby as a starting point…
Taking into account everything that has preceded the release of this album and the autobiographical nature of the lyrics, it is becoming more and more evident that we are being given a glimpse into a life story that includes guns, time in prison and surveillance. If it wasn't an album it could have been one of Burroughs' stories only in this case, it would be a story which is written with the gentleness and tenderness of a lullaby; an unusual sonic spell. The band has been preparing their first album entitled 'Songs of Love and Murder' (initially destined to be entitled 'Ode to Hank' (Hank is the 1yr old grandson of Howard) for quite some time and will release this album within the year. This album is comprised of 3 songs from Howard's back catalogue as well as 5 new ones written during the time he has spent in Kiev. It has been produced, engineered, arranged and mixed by Kirill and Ivan and will be released through AeroDynamic. The album will be mastered by Andy Brook who has worked with Status Quo, Francis Rossi, Love Zombies, King Lizard and many others). Kirill plays upright bass, percussion and guitar and he also provides backing vocals. Ivan plays piano, banjo, guitars, percussion and also provides backing vocals. The music makes the ultimate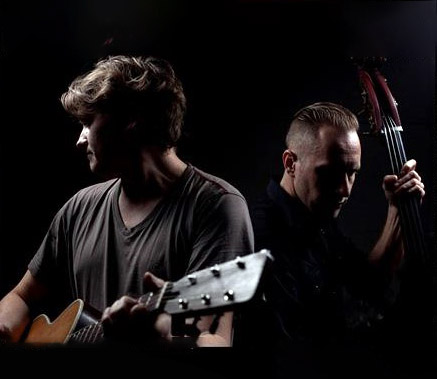 juxtaposition of aesthetics because it 'looks' towards the American south but was recorded having Kiev as its scenery. You would think that it would be difficult to defy so many references at so many levels and yet here we are, waiting for an album that will come out of a region of the world that has not had a tradition associated with these genres before. It is also even more fascinating to learn that this very album might not have seen the light of day if it wasn't for the support and input of Kirill and Ivan. It is one of these very rare moments were something sparks and makes things happen out of nowhere and despite the bleakness. "I had come to Ukraine with a lot of my own songs, that I'd played only with my family band The Outfit , I didn't sing them, Kirill asked me why, I just didn't, I realise now, I was afraid to do my own songs, because I simply never believed in myself. He made me do my songs, he made me believe in myself".(Howard)
When we did this video, obviously it was a case of, 'what songs are we gonna do?'  I asked them 2 boys, 'you choose a song from my catalogue'.They chose 'Don't Weep for me'-it wouldn't have seen the light of day, I recorded it with family band, 4 -5 years ago, but, it went unnoticed…"
The song 'Don't Weep For Me' is the first to have been released from this album and its lyrics refer to the time Howard had spent in prison which is also where he learned to play the guitar. "I was 21,like it said in the song, and held a man up with a gun…". The video reveals in the best way the antitheses of energies which is one of the most significant characteristics of country/bluegrass music; the warm and joyous atmosphere that is created as opposed to what the lyrics describe. This song's uplifting energy, somehow reflects the spirit of this band, that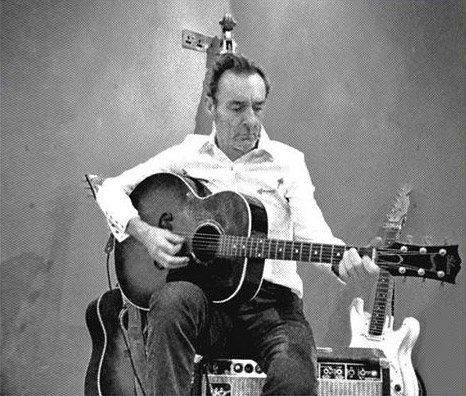 has been imprinted in the life story of each one of these guys. When you listen to Howard's first verse that ends up with '…stuck behind these bars…I see the evening stars like candle light as lonely nights go by…' you actually learn part of a true story, hidden behind such joyful rhythms! This album has been recorded in Ivan's studio and its last song is a lullaby devoted to Howard's grandson that aims to tame the spirits and calm the most daring of devils…
I must admit that I would never have expected that somehow the spirit of 'outlaw sound' was to be transferred to this day and age following such an unusual path from America to Ukraine.
The future includes plans for more gigs and a new video about a song that Howard considers to be the best one he ever wrote. But let's talk more about all this when the time is right.For the moment we are waiting impatiently for this album to be officially released.
Blaue Rosen