We have some more exciting news about forthcoming album releases this Spring, from bands that Blauerosen appreciates and loves and we can't wait to share these with you.
"…I'd tear apart your heart
To find a map and leave you
(She said)
Engraved across my arms
Are words I have to leave you
(She said)…" (lyrics: 'Sunday Queen')
First of all, we have some exciting news from our beloved Astari Nite. Following the release of their latest EP entitled 'Dreams of Majesty' last year through Cleopatra Records and Danse Macabre Records and a live performance with Das Ich, that we will not forget for a very long time, Astari Nite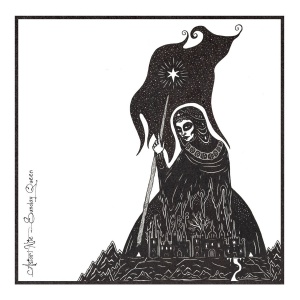 have been busy preparing their next album 'Midnight Conversations'. A few days ago, the band gave us a taste of what to expect from this next release and naturally, our imagination started running wild. The single 'Sunday Queen' has a beautiful cover that would make Aubrey Beardsley very happy, very different aesthetically from the previous releases, courtesy of Anastasia Gwyn Judd. This single was produced by Tom Shear of Assemblage 23, a band with a characteristic full bodied electro industrial sound, where melody is always highlighted and never hidden. The additional depth that has been given to both the vocals and the instruments, offers to the lyrics of 'Sunday Queen' and Mychael's voice, an additional emotional gravitas. The lyrics, with beautiful rhyme and theatrical sadness, a feeling that is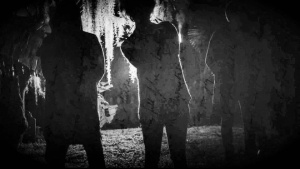 well grounded within the very core of this band and Mychael in particular, talk about dualities and about things (situations, people) that, sometimes, remain out of grasp. This song, has come out of the depths of gothic music, bringing to mind both the sound of Bauhaus and that of The Sisters of Mercy at times, while respectfully escaping both of them in order to be, the signature sound of Astari Nite. The video that accompanies this song, deals with other dimensions of the same subjects and what we understand from this video is that, there is not one dimension to the universe, but plenty; there is not one side to darkness, but a labyrinthine and illusionary pathway with planes where occult energy dominates. Blindness in ancient Greece was considered to be a godly punishment that was compensated by artistic genius, but the blind character in this video is actually a lost soul or someone who prefers to not really see… Dear Astari Nite, we are waiting for the full album, which we will listen to, not once, but many times, in different settings and we will then wait for it to work its magic before talking a bit more about it.
The next piece of exciting news comes from Copenhagen. You might remember that a few months ago Blaurerosen had the pleasure of talking with Overture a.k.a Dexter Krusdorf, a multi-talented musician that is responsible for almost all the elements of the production of each album. He creates

the visuals and also composes the music of his albums, always keeping in mind that "Art is for us to take in, feel, modulate and share in any possible way we can…." as he has said to Blauerosen.
We have known since that interview, that Dexter had already been working on a new album and we now know that he is keeping his promise, much to our delight, as his new album entitled 'Meraki' is expected to be released through Black Verb Records later in April 2018.The word 'meraki' is a unique Greek word that cannot be directly translated in English and means to do something dutifully and lovingly with great skill.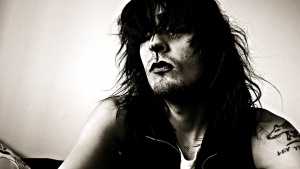 Two songs have been released so far from this album, 'Decay' and 'Breathe Your Happiness' and both are accompanied by beautiful videos. Both songs stay true to Overture's style, revealing their coldwave and post punk references while this time, the guitar riffs in 'Decay' have a more rock feel. Following one of the darkest paths of post punk, in terms of mood and subjects, the dry percussion rhythms together with the hypnotizing bass in 'Breathe Your Happiness', manage to actually make one feel as if sinking to the bottom of the ocean… The video that was shot, directed and edited by Dexter himself, has a deep blue ambient light, in which different scenes from a couple's passionate yet conflicting relationship, overlap. The video has been influenced from post apocalyptic aesthetics, but also cinematic realism on what concerns the way it has been shot. 'Decay' is a completely different song with a different subject matter as revealed through the accompanying video. In the scenes of this video which was shot in Copenhagen and (the beautiful) Turin, we can see comments about the environmental decay and environmental destruction, interchanged with scenes of violence during one of the marches against gun violence in the US. 
Overture is a socially perceptive artist, who always incorporates social and political critique in his visuals and lyrics, a quality that I personally salute! The kind of graphic aesthetics of this video, the facial expressions and the abundance of dark colour, once again bring to my mind, horror movies and dark comics.We will of course say more about the album once it is released but until then we can assure Overture that these videos and the two songs, have really opened our musical appetite and we cannot wait to listen to the full album.
Blaue Rosen