We will start this live review from the end, just because punk music has always done things 'upside down'. What a great gig! It felt like a punk gathering, it had an (almost 'lost' from the scene) kindness in its overall atmosphere, it was fierce and rich in terms of its sonic output and it lifted our spirits… in my opinion, this was a feeling that was genuinely shared. It had everything: poetry, a daring attitude, and music that had an essence. It was a different punk gig than the other recent ones we have attended and it only enriched this year's overall mood and vibe. However, we should really stop comparing punk gigs and just declare this whole year, 'the best for punk music in a while.

Despite the fact that the feeling was that of a gathering among old friends who did not bring their nieces and nephews with them, the energy was explosive from the very beginning. One thing that we took away from this gig was that everyone's sound was full-bodied with different elements and so the label 'punk' would be quite restrictive for all of them. The attitude though was truly punk indeed. It was also the first gig to start a bit earlier than the announced time (just a few minutes) but it is a noteworthy fact both for punk music and for a gig in general!
The Lengthmen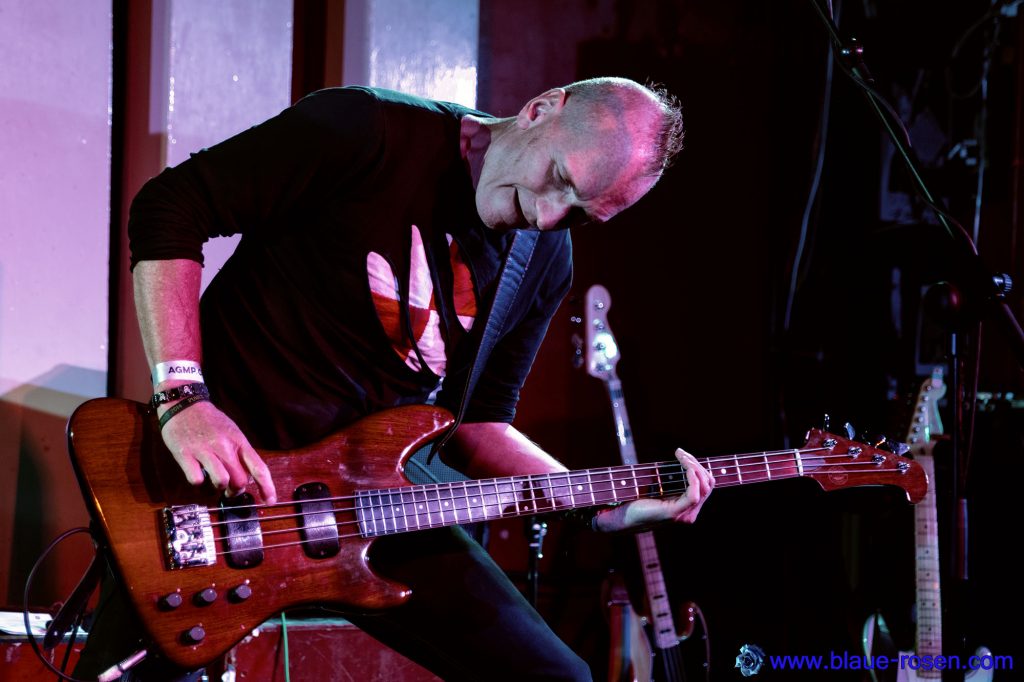 Wearing t-shirts with a cut-out design that seemed to refer to Bowie's Ziggy Stardust, 'Chard, Moto, Molotov and Alina a.k.a The Lengthmen filled the stage with red/black sonic aesthetics. The band who has taken its name from the people who checked the safety of the rail network started in 2016 have released one album so far entitled 'Resistant Materials'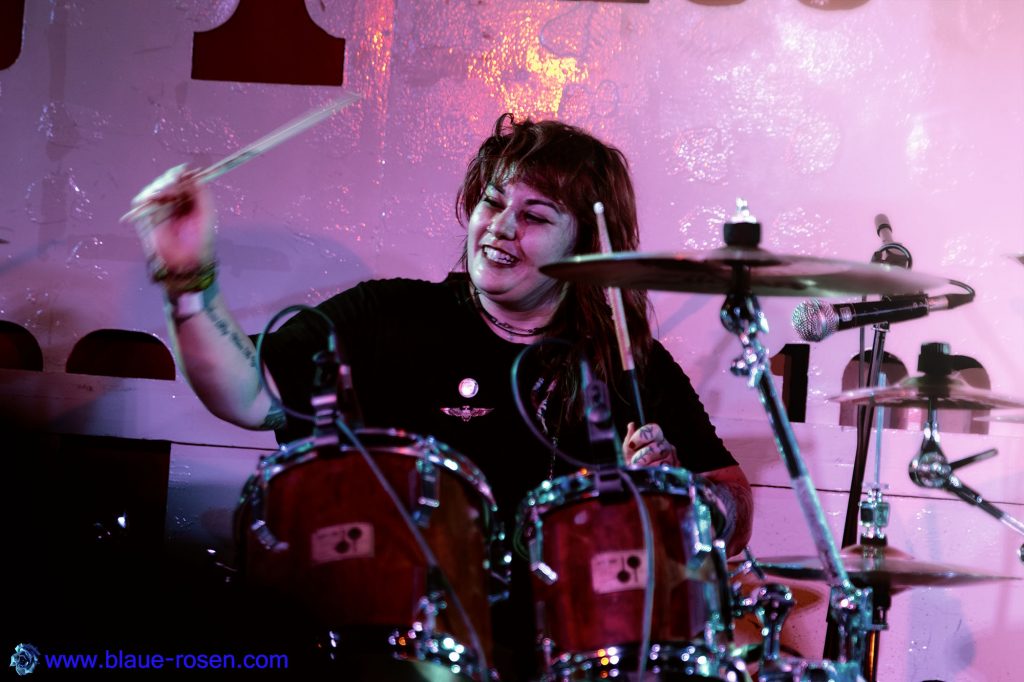 and have promised to fill 2019 with as many gigs as possible. They have included Dolly Parton as well as The Briefs in their influences and stand by the phrase: 'Resistance Is Not Futile'. Well, we can tell you one thing, their stage appearance proved that they mean this in the most uncontested way. Alina's positive fierceness was remarkable and pretty uncommon both for a drums' player and one at a punk band nonetheless. Moto and Molotov were 'holding' the edges
of the stage releasing all sorts of weirdly coordinated bass/guitar magic, while 'Chard in the middle was carrying through a Clash-like energy that was coming off the rhythms and the melodies on the guitar and the bass. With everyone contributing backing vocals and with riffs that had a well-balanced punk rock and rock n' roll combination, the music of The Lengthmen was the perfect opening for this gig.
Next were The Wolfhounds. The band released its debut album entitled 'Unseen Ripples From A Pebble' in 1986 and its latest album 'Untied Kingdom (…Or How To Come To Terms With Your Culture)' in 2016 followed by a release that contained the complete John Peel Sessions. They have been an influence on the sound of Pixies and Nirvana among many other bands and their music has always had a strong political charge (just watch the fantastic video of 'The Stupid Poor'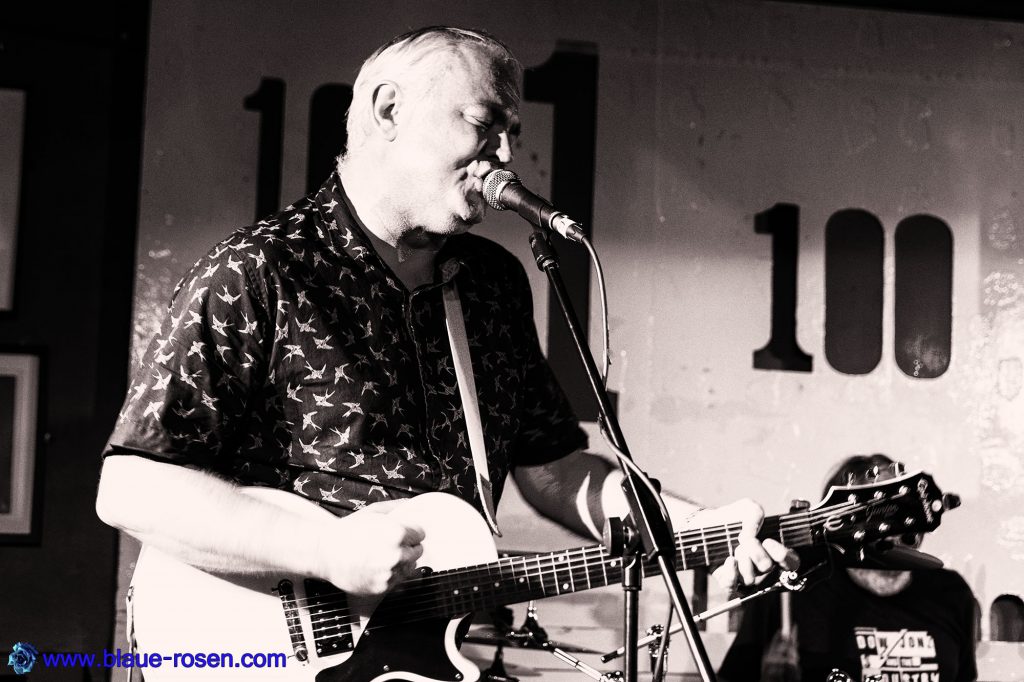 that includes puppets of Nigel Farage and Theresa May and you'll see…). The band split up in the 90s and reunited in 2005. If you love music which has dense meanings and a sound that combines elements from indie rock, subtle psychedelia as well as angrier garage punk parts, then you should keep a closer look at this band's live schedule and releases. Their stage appearance, was more static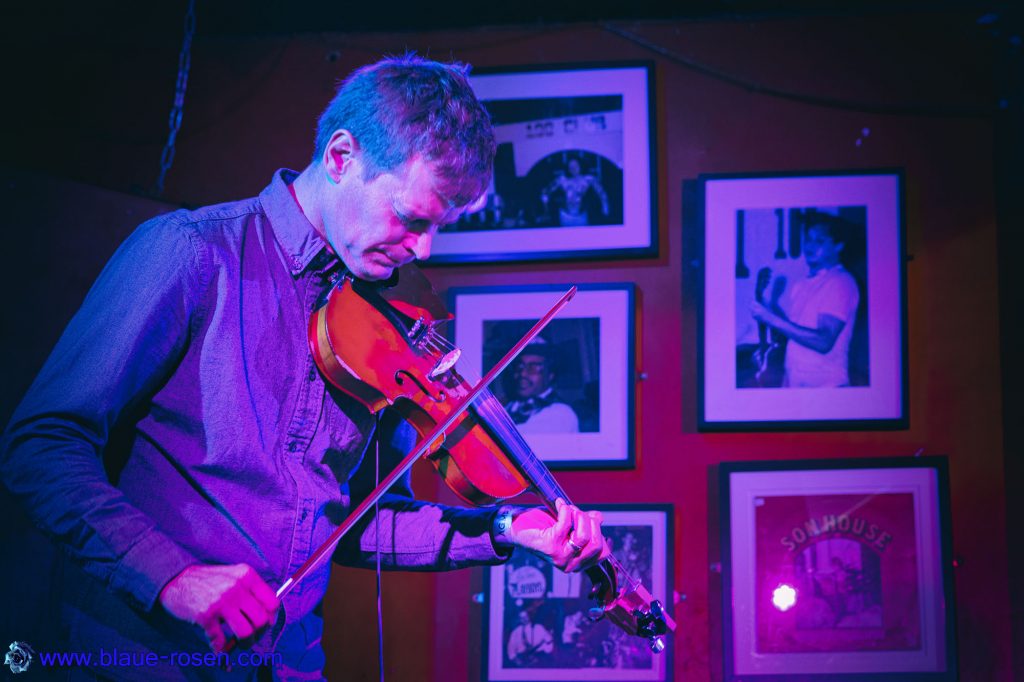 than that of The Lengthmen, sonically richer though, despite the fact that their sound level was at times quite high and uniform and as a result, the sound of the violin was almost completely masked most of the time. The vocals kept bringing to mind Nick Cave's delivery of 'Tupelo' (with its elongated notes and syllables) and moments later, this feeling was being dissolved under the effect of the multitude of beats and noisy parts that were seamlessly 'weaving' a psychedelic veil that was hovering over us. There were parts of pure garage punk in the band's set, as well as much 'lighter' indie rock moments.
The last band before The Membranes were Folk Devils and now the mood and the sound changed quite a lot. The overall black leather/sunglasses, macho aesthetics reminded me of the vibe in the movie 'A streetcar named Desire' while the sonic style had blues, folk, and punk elements. Overall, the stage appearance of the band
combined with the lower lighting was much more mystifying compared to the previous bands. Folk Devils started in 1984 and had only released EPs and an album compilation until about 1987 when they split up. Folk Devils' initial line up consisted of the late Ian Lowery, Alan Cole (drums), Kris Jozajtis (guitar) and Mark Whiteley. Following a 'digital-only' release in 2015, the band resurfaced in 2016, with Dave Hodgson in the vocals, an additional guitarist (Nick Clift) and a drummer (John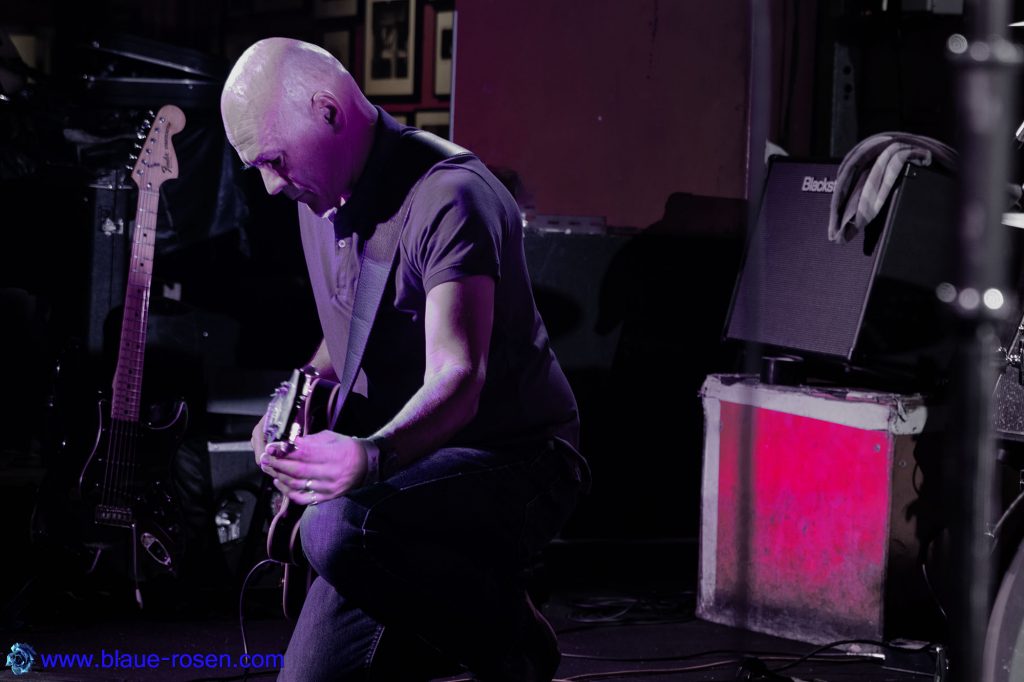 Hamilton). The sound and the vocals have now become harsher and heavier, but with added volume, having left behind a sort of minimalism along with the 'lightness' and 'thinness' that characterized the band's original sound. Interestingly, at times  I had the impression of listening to the late Lemmy in 'Ace of Spades' as the band performed and I would love to see them again.
We had waited long enough until that point, but it was finally time to experience The Membranes! By that time the venue was almost completely full and people had been taking the opportunity to visit the merchandise table a few times.
Now, the album 'What Nature Gives…Nature Takes Away' is easily one of our favourite releases of this year (no we are not publishing a list YET!) and not only did we love it but we were truly intrigued as to the way this album's music could be performed live at all its richness! Well…it cannot (this album has 4 parts, each with its
own nature-inspired theme and it includes poetry read by Shirley Collins and Chris Packham, a choir and many other elements), but that is the difference between a live performance and a physical release, the two cannot and should not be compared. The spirit of the album was transferred to us through a set with explosive energy and performative wit. The Membranes is a band that emits a certain energy, a unique aura, which very few bands have. One of those bands is Killing Joke, another band is Current 93 (although they are completely different in terms of style), just to name two. What we are trying to say is that of course each time we go to a Killing Joke gig
we cannot wait to listen to 'Love Like Blood' but this is not the most important part; it is rather feeling the music and watching the translation of it into movement on stage. In that very sense, yes we listened and sang with The Membranes 'Black Is The Colour', 'A Murder of Crows' and 'Snow Monkey', all taken from the latest album 'What Nature Gives…Nature Takes Away', but what really mattered was the attitude the whole band adopted towards the music while they were playing and singing. We had this feeling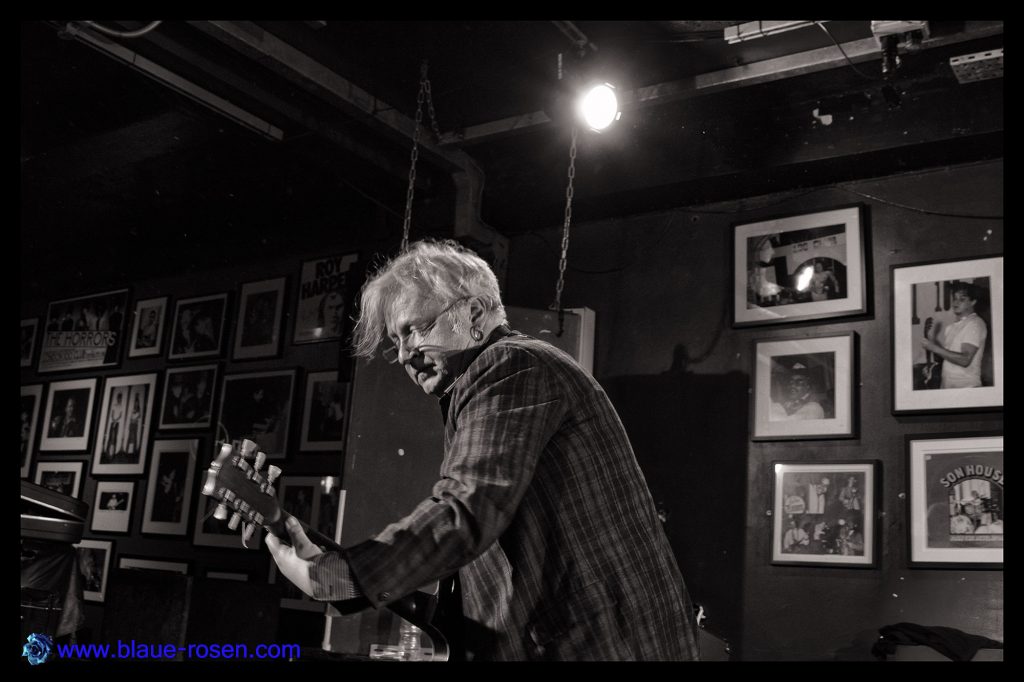 up to that point, that everyone almost knew each other in the audience. We felt as if we entered a sort of gathering of friends. We were also under the impression that there was a shared appreciation/understanding or something similar, in the air about every musician that performed in this gig. All this, reached an apex when The Membranes came on stage. This was neither silly fan love nor a vague performer adoration, but a deeper appreciation. If everyone in the audience could shake hands with John Robb they would and at some level it felt as if it actually happened.
A balance of antitheses- John Robb as a Joker-like antihero
Joker has said: 'People expect you to behave as if you DON'T' and this is exactly the phrase that could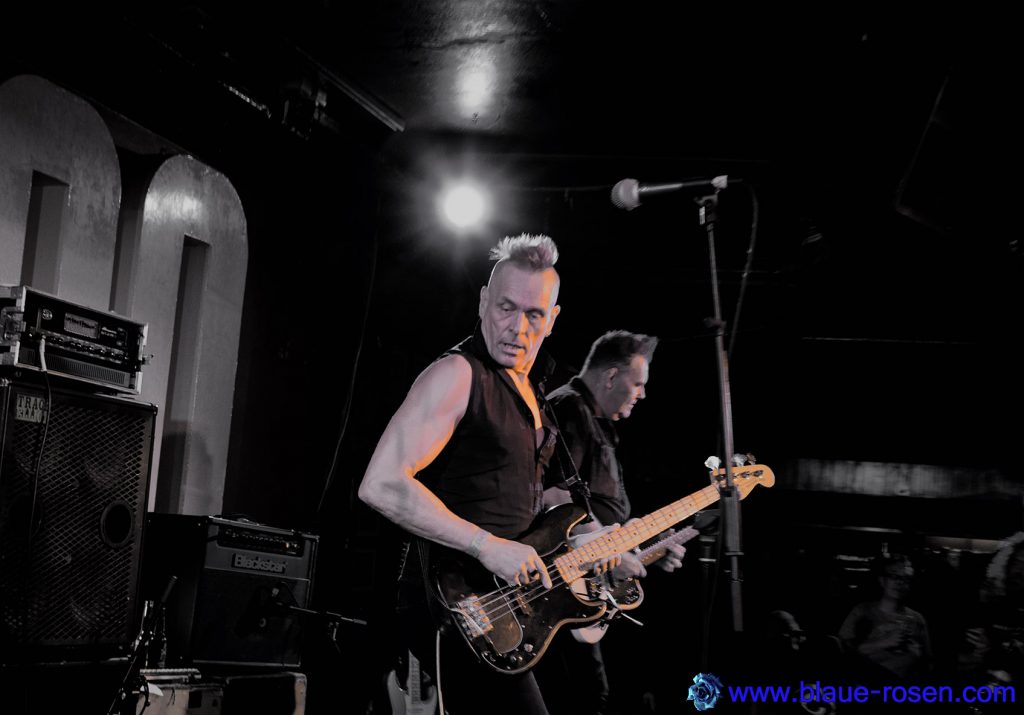 sum up the way we experienced The Membranes' metamorphosis on stage. Punk bands are not polite on stage, punk musicians do not smile at the audience, musicians who treat a gig as if there is no tomorrow, do not say 'thank you' by opening their hands in a gesture of gratitude…the body language is quite different and yet, this time a body language with these elements, characterized the moments in between songs, while complete opposite elements revealed themselves during the performance of the songs. From Nick Brown's captivating appearance that gave off the impression of a mad scientist who channeled all the boiling energy spent doing 'experiments' into the chords of a guitar, to John's deranged gazes and movements that somehow replicated those of an animal about to attack, the Membranes sent shivers to everyone who had come there 'just to support
a favourite band' expecting to have 'just a nice night out with a pint and some punk music'. We had to take some distance from this gig in order to process it more objectively and without the bias of the first impressions so that we could question our own opinion about it and not rush into glorifying it…well, guess what? There is no way…it was perfect!
The setlist that made an abstract trip with three stops, the band's debut album 'Crack House', 'Dark Matter/Dark Energy' and the latest 'What Nature Gives…Nature Takes Away', began with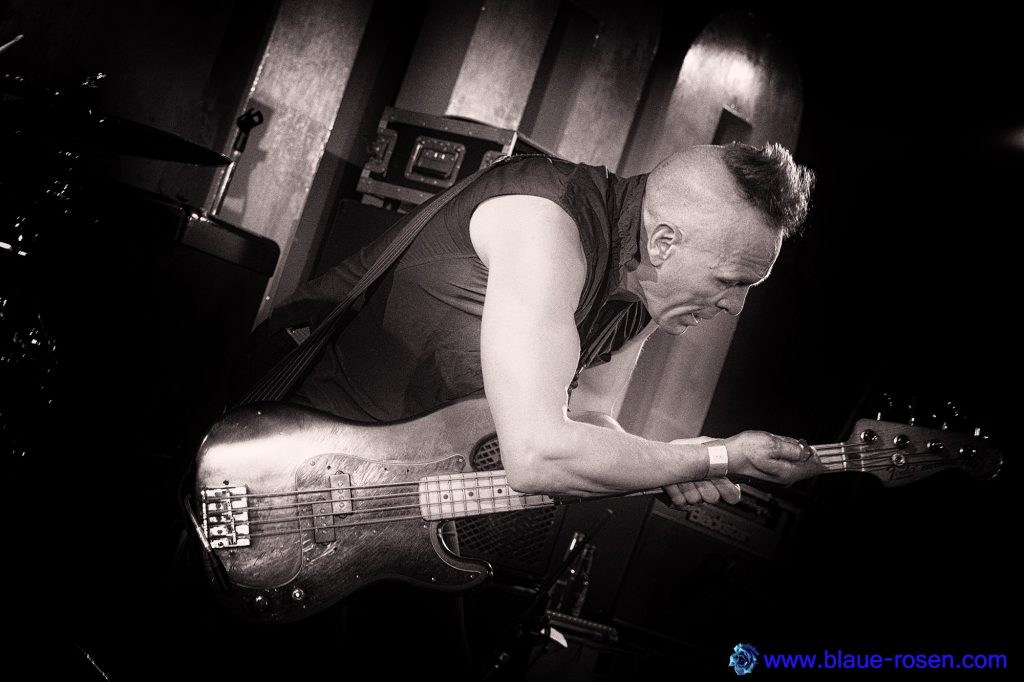 'The Universe Explodes', 'Dark Energy' and 'Do The Supernova'. John was moving frantically up and down the stage, sending evil gazes towards the crowd but actually addressing them to something/someone that resided much deeper within himself and ourselves, something that might have even hovered over our heads… The story of Joker is a fascinating one, as he encapsulates within his painted smile tragic wisdom, stemming from having understood all the complexity, the drama and the humorous bitterness that can be found in our lives. The Joker is an outcast, an extreme personality whose attitude towards everything is both self-destructive and outward-looking at the same time. It is in a similar realization that the idea of lyrics
such as these ones "Seeking dark defiance/Lost in a climate of fear/Seeking dark dimensions/Of the universe…" ('Dark Energy') seems to have stemmed from, and it is in an equally similar way of feeling and thinking about the world, that John's almost confrontational, almost aggressive, evocative, sincere, intense movement on stage originates from… The gig took a turn when the band invited on stage Jordan Mooney, a well-known character of the punk scene of the 70s, who has worked with Vivienne Westwood and the Sex Boutique and who often participated in Sex Pistols' gigs. Jordan has been named as 'the original Sex Pistol'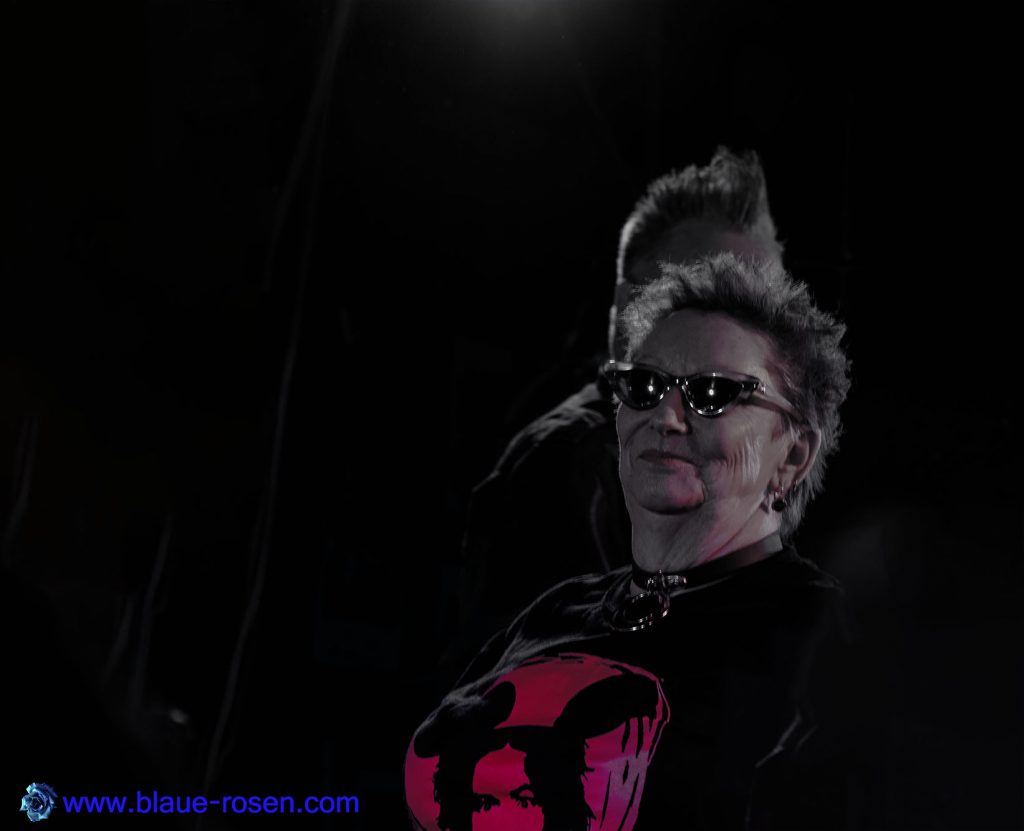 by Derek Jarman, was a person who embodied the spirit of punk in the 70s and still carries it through today and has also managed Adam and The Ants and Wide Boy Awake. She read a poem for us, while The Membranes accompanied it with a minimal and disquieting soundscape! Watching Jordan on stage these days would be considered impossible and unbelievable,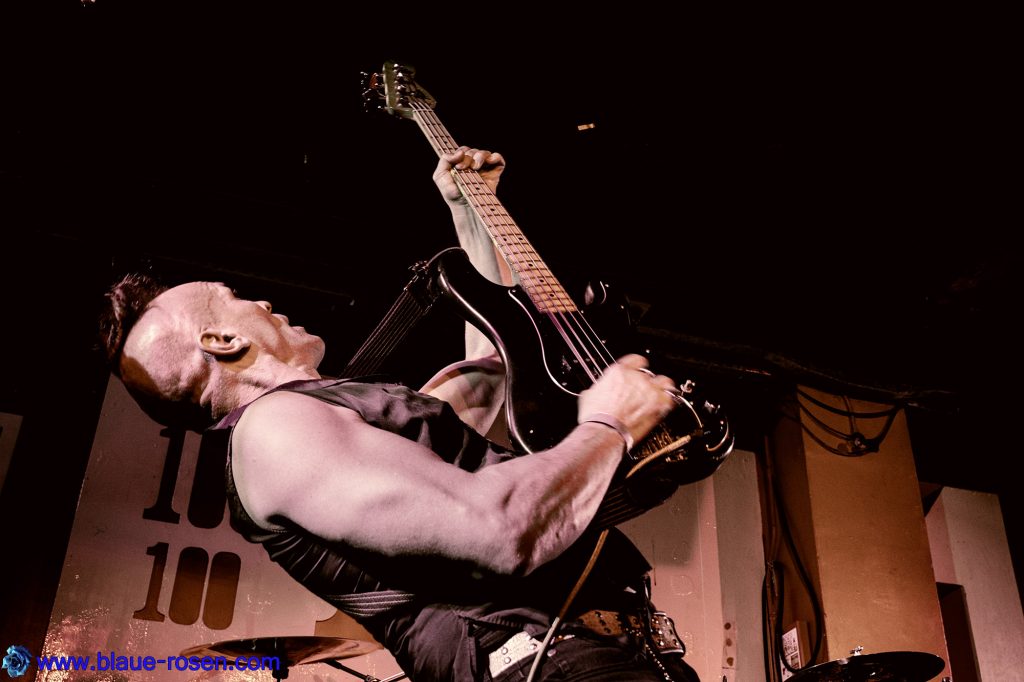 especially as she is no longer associated with the punk music scene and she leads a different life since the 80s. For some of us who were not even born at the heyday of punk music, seeing Jordan on stage, with her purple hair, sunglasses and an attitude that still challenges norms and conventions today, was the equivalent of being allowed to get a sneak peek through a box of rarities that no one is allowed to look into anymore…
Before ending the set with a 'A Murder of Crows', The Membranes made just one stop to their past, to their very first album and offered to us a vindicating version of 'Myths and Legends' together with 'Spike Milligan's Tape Recorder'. 'What Nature Gives…Nature Takes Away' was the most lyrical part of the whole setlist, performed in a truly captivating, almost magical way that could have ended the gig right there and then.
We should end this text now but not before stressing how much of a great time we had in this gig. When The Membranes will come your way, be sure not to miss their gig and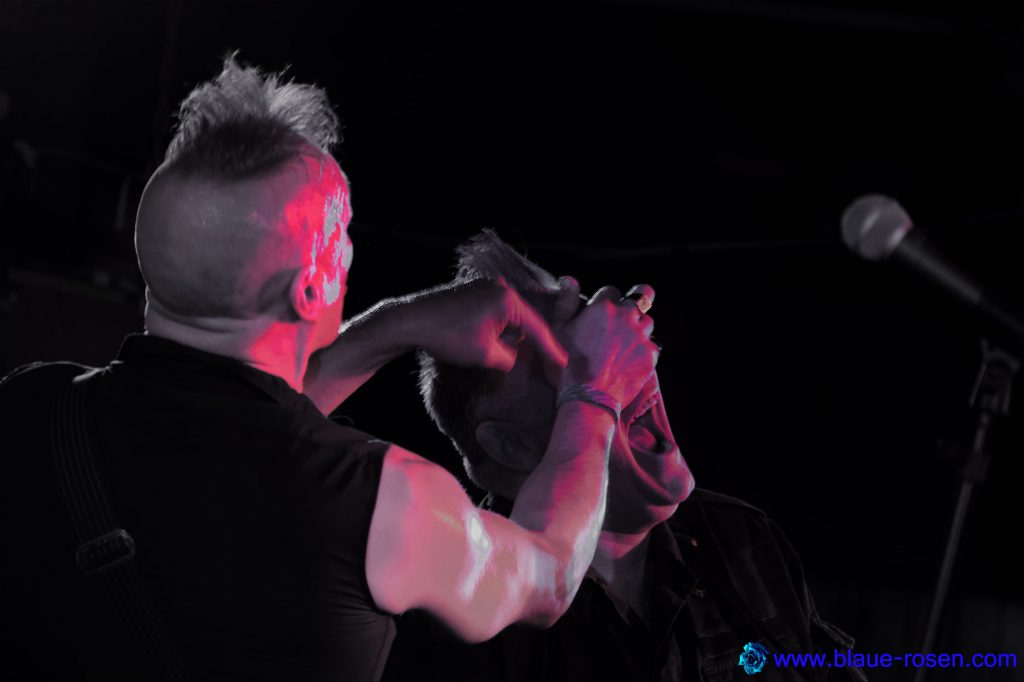 make sure that their latest LP has a prominent position in your collection! The band will perform again at the Roundhouse on December 10th opening for Mark Lanegan Band and something tells us that this gig too will be one to remember!
Until next time…
Blaue Rosen
You can see more photos from this gig here.