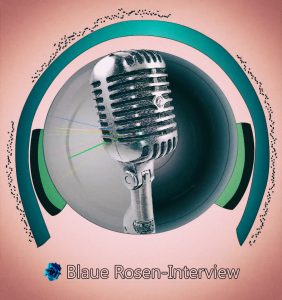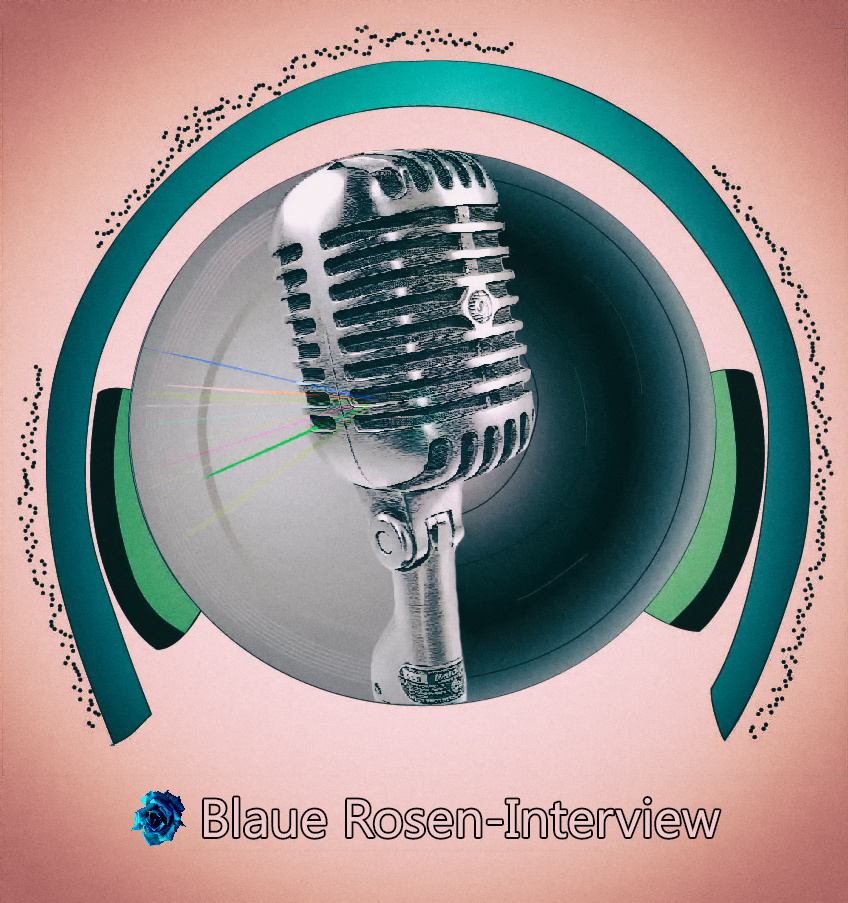 The world might still be in shock while the pandemic is developing or even approaching its next (less menacing) phase, but artists have kept their creative minds on alert. Sukie Smith, a multifarious musician whom we have met through her band MADAM. is a artist who has always approached the world, sound and the audience in truly open, always thought-provoking, dynamic and passionate ways where an exchange of energies and ideas is happening with honesty. We caught up with Sukie Smith following her appearance in the four-day long multimedia event on Gallery 46, curated by Johny Brown in February ahead of the release of Band of Holy Joy's new album 'Dreams Take Flight'. We talked about art, about future plans and about this unbelievable year!
Blauerosen:  Hi Sukie, how are you? How has this weird year been for you? What sort of music have you been listening to?
Sukie: I started the year and I was very frightened, I was really spooked by the whole thing. I had no money, I had just left a job, I had my whole life planned to explore more of the world and be more creative and have more time. I sort of thought that I had figured out how to make money and then the pandemic happened and I had nothing in place. It was very frightening. I was affected by the shock tactics of the media, it did spook me and I began to feel hunted by  Covid as if it was a fucking terrifying monster! I had to keep speaking to people who had been through enormously difficult things including my mom who was a child during the second world war and she survived, so she was
able to talk about things that were really catastrophic. Everything was new and everything I had planned stopped for 6 months. And then, a friend of mine send me a picture of hers sitting on a beach in Portugal and I said to her 'WHAT are you doing?' and she replied 'I am living my life Sukie if I'm gonna die I wanna die somehow as if I've had a happy time.' She is a fantastically creative fashion person. It was bizarre seeing a picture of somebody I hadn't seen for 6 months in real life, sitting and having a gorgeous time and something in my brain at this point made me think that this is not a plague I am reacting to, but something to be negotiated and this thought changed everything and I became much more creative.
For the first half of the year I was still doing my radio show and instead of doing something for Soho Radio in their studio in Berwick street, I could have a guest from anywhere in the world because they facilitated us in doing remote recordings. I have a monthly show called 'SoundVision' for which I speak to people who are in between the disciplines of music and visual art and explore the landscape between these two places. So, I was thinking about music from that point of view from which you unwrap somebody's playlist, as I was asking them to send me 8-song playlists, therefore most of the music I have been listening to was these playlists. In that way, I started getting an international flavour as I did not have to go into the studio anymore. It was great speaking to people who might be in the middle of Brooklyn, in Berlin, in Instanbul about their lives, how they were dealing with the pandemic.
At the same time, I moved house and I didn't have anything to play music on. Like many people, I had trouble sleeping as a result of worry and fear and the shock of your life changing so radically, so music had a calming effect as I was listening to Ravi Shankar and similar music. So, this whole year was about making peace with the shutdown.
Blauerosen: It has been four years since the last time we spoke. What have you been up to until the pandemic happened?
Sukie: It took me much longer than I thought to recover from my bad experience at the hospital but then I went on a tour in Italy with Adam Franklin and Sarah Gill and that was fantastic. Following that and John Lee Bird's exhibition, I started working with Johny quite a lot. We did a few radio plays together and then the past two years, I was asked to join Piroshka. They were putting together a live unit that could perform their album live, I wasn't present at the recording but I went on tour with them. So basically, for a year in 2018-2019 I was touring with them in Europe and in the UK. It was extraordinary to see life on the road through their eyes, and to realize that it's the same deal no matter where you are, you get on and off buses, you play, you set up, you soundcheck there' s never enough time, there's never enough wine and that's it! Before that I did a residency at Servant Jazz Quarters where I've been booking bands so I felt I was moving into an arena where I was curating things as well as being a performer. At the same time I was recording with Nick Trepka, which is still ongoing. I don't know why it has taken so long, maybe because I took a year off touring with Piroshka and this took up all my time so there was none left to do anything else.
Also, there was a big trauma around the place I lived in London. There was a crack den downstairs from where I lived so there was this whole drama of having to get rid of these people which involved lots of police, lots of dangerous situations, it was really hardcore!
Blauerosen: Recently you were part of the 4-day long multimedia event that Johny Brown curated for the album of Band of Holy Joy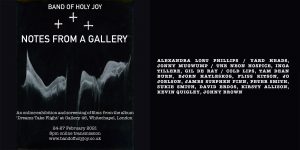 entitled 'Dreams Take Flight'. On the second day you offered a very interesting dramatized performance of 'That Magic Thing'. Did you pick the song? What did you most like about this album? How do you feel about its meanings?
Sukie: As far as the album itself is concerned, I have recorded some backing vocals. When I listened to the songs, I just thought that Johny's voice sounds amazing and he is singing better than ever. It was extraordinary to be in the studio while he was singing lead vocals and see how physical all this is, as if he is summoning some sort of sound from the ground to come and be part of the record. I love seeing the process that other people go through. I was also listening to the guitars and thinking how powerful and otherworldly they are. They recorded it at Bark Studio and Brian O 'Shaughnessy was the first person I ever recorded with in a proper studio, he is a great producer and a master of soundscape that does not receive much acollade. It was great to be part of something that brought together so many different years of my life, Brian, Johny, I was honoured to be part of.
As far as 'That Magic Thing' is concerned, I didn't pick the song he asked me to do it, but I think I've sung backing vocals on it. I think they had a lot of ambition for that, to be a response to the song and I thought of a character that was possibly cruel or had something back at Johny regarding what he was singing about. And then Johny said, 'I have these props for you and he showed me the bird cages which I liked and a couple of other things and then he said 'Oh maybe you might want to destroy them' and I kind of looked at that and found it as really introspective as a spoken word piece. Thinking about it now, I would say that it could have been the opposite, quite furious or boding or mocking, but because of the pandemic and the amount of time I've spent not seeing anybody, it was quite hypnotic to be in that set of lights from Inga and the film. In terms of concentration, being in that room without knowing who your audience is, it was all really odd to have no
one around to 'receive' this performance. Even though I've done lots of films for TV etc, something is different when one is doing something that should probably have an immediate audience. It was an extraordinary and strange experience which I was very proud to have been a part of. I spoke to Johny afterwards when he also sent me some messages to say that he liked about what I did and I was very grateful about that because it didn't feel as having done something in a void. It was very enjoyable. I watched the other nights when I wasn't there and found that they were quite exciting. I didn't think that it was necessarily a compromise to be launching their album like that, it was inventive.
The feeling of being in a gallery again and the collaborative spirit felt like home, especially having been so isolated from everyone; I haven't seen my band for over a year it is really disturbing. I have created a website about all the creative outpourings that I have done and I was going through the list of gigs that we did as MADAM. and it seems surreal now but we'll do it again.
Blauerosen: Are there any plans to appear alongside Johny Brown on stage when circumstances will permit events to resume?
Sukie: I don't know, he spoke about some festivals in the summer, but we haven't spoken about any live stuff, but it feels like a fertile collaboration so things will happen, for instance Johny will probably come on my radio show. Both Johny Brown and Jon Lee Bird have been my constant collaborators since 2007 and it feels as if we all complement each other's work.
Blauerosen: After I watched you reading that poetic 'rant' about art, or in German, 'kunst' combining it with Johny's critique on the festival scene, it felt as a critique on the corporate and consumerist dimensions of art. So, are we saying that all art should be underground? Has it lost its meanings, its focus?
Sukie: That's interesting, I've been thinking about that anything that seems subversive or is 'dangerous' or has some power about it, is smothered, because if you are in power why would you allow this to maintain its strength? I think that art has changed, the idea of art has been so commercialised by people like Damien Hirst and Tracey Emin who always talk about money. I think the revolution will come from somewhere else at the moment. That's why I do my radio show, which is about the landscape between sound and vision, who is doing what, in these undefined, commercially unexploited parts of expression. I'm not saying that art is dead but I just know that it's being exploited. With this enormous amount money around, it's almost a parity to say that they are being exploited when somebody has their show in a gallery and it's about rotten food but, the artist is a handsome guy and all the gallerists love him and they can shunt him as a commodity and all that. I am not saying that this isn't something real but it's not what art was about and it's not where anything dangerous or new is happening. Maybe there's stuff being said or written about in academia which has been ignored for so long, or maybe in poetry. Art has changed and the world needs something different now. I have been thinking about the essence of words lately, I've been thinking of words as spells or having much more power; I've always been conscious about choosing words carefully but it's because of all this silence that when you break that by choosing to put words in the world it feels very significant.



Blauerosen: You are a trustee of Key Changes. Do you want to talk a little bit about what prompted you to support this unique label?
Sukie: I've known Peter Leigh who is the director and founder of the charity and we were talking about his work and he asked me to become a trustee and I accepted. I think that their work is astonishing, they support people who have been 'abandoned' and give them an opportunity to be articulate through music and they change lives.
Blauerosen: What about MADAM. What has MADAM. been up to?
Sukie: I have written half an album and I am working with Nick Trepka who has created an amazing and different sound. So, I am deciding whether to go ahead and carry on with this project or do something different. The new project will include all of MADAM. as a band of course but it makes sense to be separate from MADAM. as the sound is different and there is a new philosophy around music making as it is studio based.
Blauerosen: Thank you for joining me in this interview. Let's hope we can meet soon!
Blaue Rosen