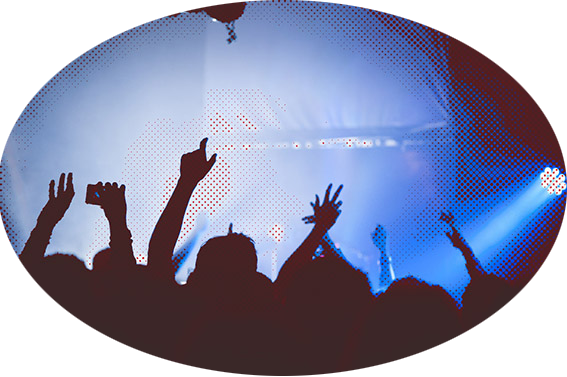 We have had a pretty good year so far, from the point of view of album releases and gigs, we have seen bands that have offered memorable performances and others which have been infinitely inspired by the bleakness that surrounds the globe, and created fascinating soundscapes as a response. This year is not over yet and we are expecting some fascinating new releases and gigs ahead.
Minimal Compact-Creation Is Perfect (expected release date October 25, 2019): First things first, there is nothing more significant in our humble opinion than the resurfacing of a band which some of us have considered as our precious sonic gem. This is no other than Minimal Compact a.k.a Malka, Samy, Berry, Max and Rami. We had not been anticipating any activity from this band since they went into an indefinite hiatus in 1987 following the release of 'Lowlands Flight'. It was an announcement that was made last year on facebook about a gig in Israel, that caused shivers and a restrained excitement about the possibility of a new album. Of course Malka (one of the vocalists of the band) has been part of the electronic/IDM/experimental band Immersion (whom we had the chance to enjoy live at Paper Dress Vintage last year) while the rest of the band has never ceased to be involved with music in one way or another. Minimal Compact have been reuniting only for gigs, every few years since 2004 but none of these happened in the UK. The new album will be produced by WIRE's one and only, Colin Newman and its title will be 'Creation Is Perfect'. It will consist of new versions of the band's older songs and is due to be release on October 25th 2019. This time we are truly hoping that a London date will be added to the band's small tour schedule.
SWANS-Leaving Meaning (expected release date October 25th 2019): We were truly excited when we read that facebook post about Michael Gira's change of heart on what concerned the hiatus of the second incarnation of SWANS and the creation of a new album; and this feeling only increased when we read the list of contributors to this album. As an indication we will mention Anna and Maria von Hausswolff, (the, now on permanent hiatus) Baby Dee, The Necks and many more. In an early statement Michael Gira has said: "Swans is now comprised of a revolving cast of musicians, selected for both their musical and personal character, chosen according to what I intuit best suits the atmosphere in which I'd like to see the songs I've written presented. In collaboration with me, the musicians, through their personality, skill and taste, contribute greatly to the arrangement of the material."
The tracks that have been strategically released throughout the year, reveal a (much anticipated by some) return to the lyricism and ethereal disquiet that characterized the early sound of SWANS but as each album of the band is a different experience, we will wait to listen to it at its entirety before saying anything more. SWANS will be touring in 2020 and the London stop of this tour will happen at Hackney's EartH on May 26th and 27th 2020.
Sunn O)))-Pyroclasts: We have already mentioned this album on the first part of the 'Upcoming album releases' for 2019 but now, there is a date for a London gig as well. One song has been released so far entitled 'FROST (C)' and reveals the gradual creation of a processional, immersive and multidimensional darkness, something at which Sunn O))) excel at. As far as the collaborators of the band
are concerned, Hildur Guðnadóttir with the amazing haldorophone is creating some sonic magic in this album while Samantha Keely Smith has once again created four powerful painting for the cover of this album. 'Pyroclasts' and 'Life Metal' (the album released earlier this year) are two parts of the same creative process and they should be listened together if one is interested in experiencing the band's latest offering as one piece. In a statement about this new album the band has said:
---
"The Pyroclasts album is the result of a daily practice which was regularly performed each morning, or evening during the two week Life Metal sessions at Electrical Audio during July 2018, when all of the days musical participants would gather and work through a 12 minute improvised modal drone at the start and or end of the day's work…The music on Pyroclasts is inextricably woven to Life Metal. It exists on the very same tape reels, was explicitly recorded by Steve Albini. It is a sister, or perhaps a shadow album. Or perhaps the now apparent miasma or aether. Sunn O))) would also invite and encourage our audience to use Pyroclasts as a lens to review and reexperience the complexity of the Life Metal album, and even to interrupt its sequence with Pyroclasts…"
---
Sunn O))) will be performing live at Roundhouse on October 28th with support from Anna von Hausswolff and something tells us that this gig will lead us quite 'well' into the ending of the year by disturbing the whole balance of our subconscious mind…
OTHON-'The God Within': A new album by OTHON was long overdue, as far as fans of his work are concerned. It was two years ago that we had the chance to enjoy one more immersive performance by OTHON and Wolfgang Tillmans at the newly opened TATE tanks. But the wait is over as on December 6th and 7th we will have the chance to enjoy snippets of the upcoming album alongside OTHON's and Owen Pratt's psychedelic and highly experimental improvisations. All this will happen at The Old Baths and you can get your tickets from here. OTHON and Owen Pratt have recently started to collaborate and the official press release for these two performances state the following: "Prior to the performance, there will be a grounding interconnecting meditation circle to prepare our inner space for a more profound and transcendental soul-sailing experience.Please make sure you arrive early and at the latest by 8.15pm for the circle to start at 8.30pm sharp. Due to the nature of this event, latecomers might not be able to get admission once the circle has started. There will be nurturing traditional vegan Greek food available at The Cafe, which will be open from 7.00 pm." One thing is certain, a circle will open and close on that gig and our collective conscious will be attempted to be inscribed in it. We cannot wait!
GIGS
Moonspell and Rotting Christ-live at Islington Assembly Hall 29/10/2019: Fans of metal unite! Ahead of the release of their new album 'Sin', expected to be available on December 13th 2019, Moonspell will visit
London in order to turn Islington Assembly Hall into an atmospheric, ominous, sonically heavy and dark path. Our favourite Greek metal band Rotting Christ, whose latest album 'The Heretics', inspired us so much that we had to include it in our playlist of favourite albums of February 2019, will open for Moonspell and give us the chance to enjoy the darkness and abysmal sonic depth of their music and the fierceness of their stage appearance. We have been waiting to attend this gig for a long time and we will not miss it. Get your tickets from here.
New Model Army-'From Here' tour live at Electric Ballroom, 14/11/2019: Following the release of another great album that has found a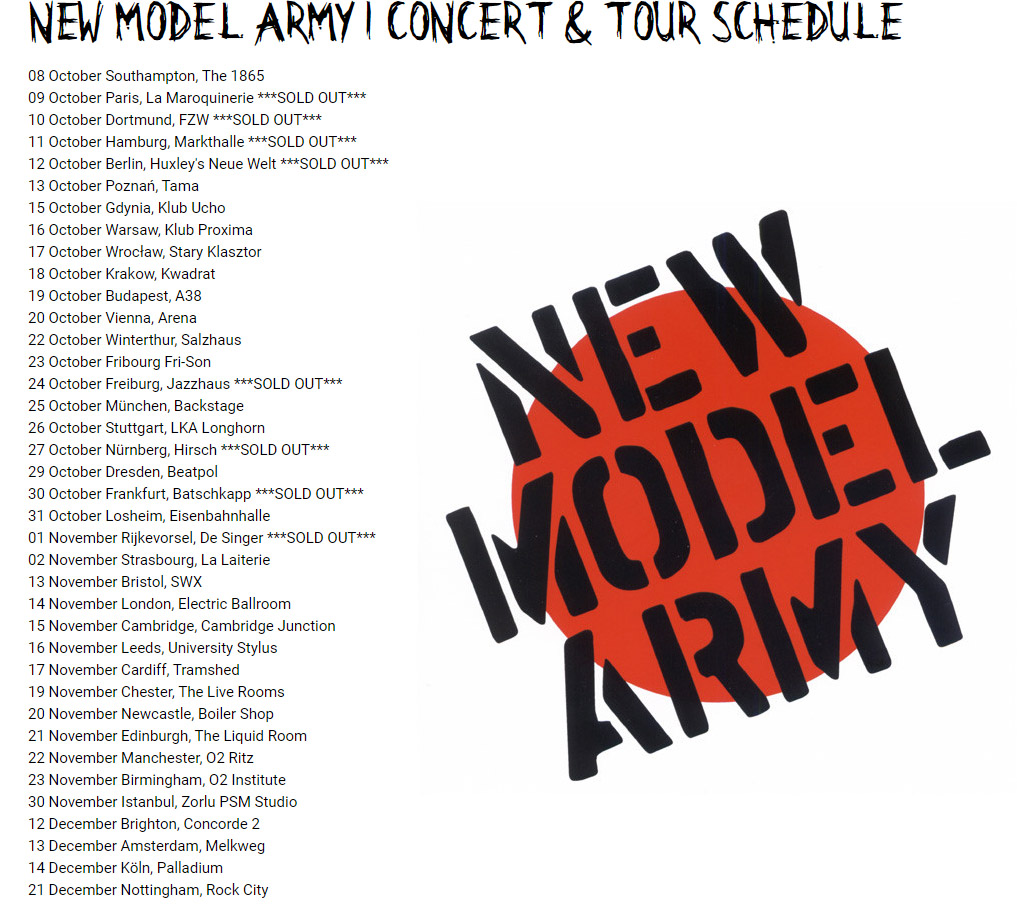 prominent place in their discography, New Model Army are currently on tour, the London stop of which, will be on November 14th at the Electric Ballroom. Each gig by New Model Army is synonymous with the creation of a unique atmosphere where lyricism, powerful rhythms and the strength of ideas are shared and their gravity multiplied. We had the chance to speak with Justin Sullivan ahead of this tour as part of a very honest interview. Get your tickets from here.
Alva Noto, Anne-James Chaton live at LSO St Luke's, 17/11/2019: For people who love minimal electronic music and creative experimentation, this gig is something unmissable! We had the pleasure of attending and reporting on the previous performance of Alva Noto with Anne-James Chaton at The Barbican but something tells us that the setting of this upcoming gig will heighten the impact of their work and place it under a new conceptual light. Alva Noto has been experimenting with sound, materials, physics and the interpretation of their interaction through visuals, while Anne-James Chaton, has experimented with the rhythm of poetry and spoken word. The combined effect of both of their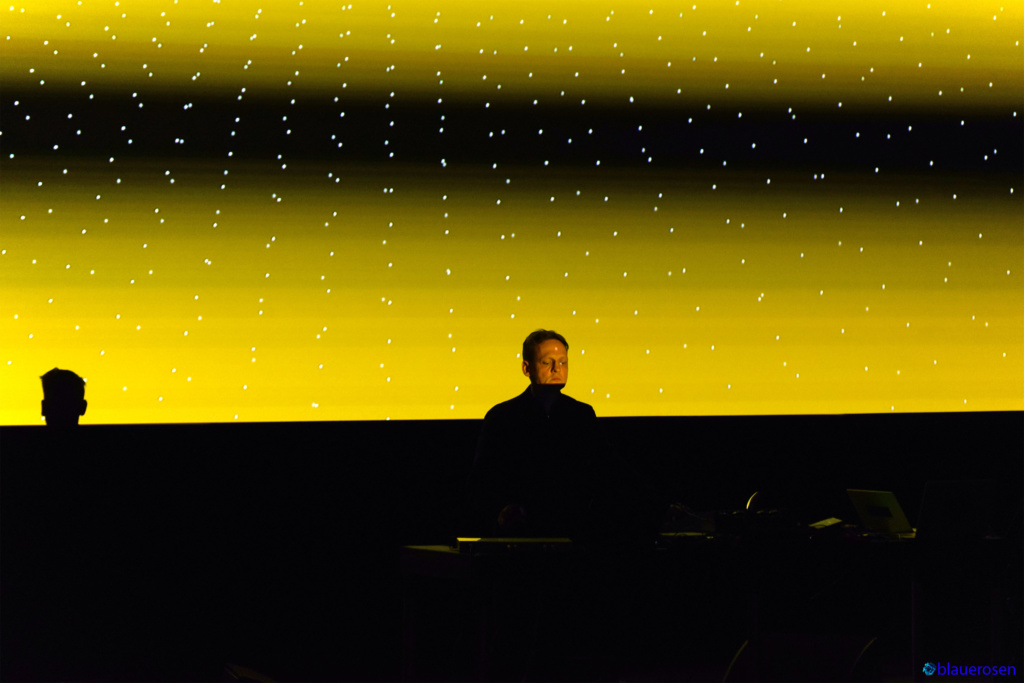 work, is something that challenges the boundaries of each artistic discipline as well as the boundaries of our perception. This gig will present their new collaborative work entitled 'ALPHABET' which will be available in a record format. According to the official press release: "The performance takes its inspiration from the Etymologies of Isidore of Seville – a gargantuan encyclopaedia from the seventh century and the most widely-used textbook of the Middle Ages. Taking Etymologies as its starting point, ALPHABET explores the strategies man devised to represent the world and applies them to the digital age. It's a piece that invites the spectator to immerse themselves in the multiple relationships between, language, its digital translations and our understanding of the world." Do not miss this gig for any reason! Grab your tickets from here.
Björk live at The O2, 19/11/2019: We are very sensitive when it comes to the work of Björk, who is an artist we respect since the beginning of her career! The past few years, environmental concerns as well as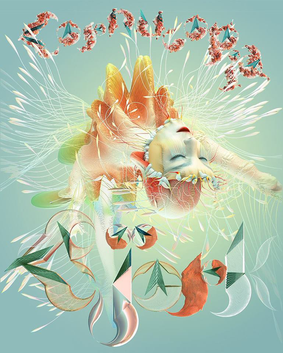 cutting-edge technology have taken new forms in the work of Björk which has almost tamed advanced technology and made it serve art in ways that are fascinating and awe-inspiring. From her collaboration with Antony Hegarty to the release of 'Utopia' her latest album and the inclusion in her performances, of extracts from Greta Thunberg's speech, Björk will bring to London's O2, her "…most elaborate stage concert yet, where the acoustic and digital will shake hands, encouraged by a bespoke team of collaborators…it is a "digital theater" and a "sci-fi pop concert.". Tickets 'vanished' almost immediately as soon as the London date of this tour was announced in August, but you might be able to get your hands on a precious one at official resale websites. One thing is certain though…this performance will be a coloured sonic 'cloud', a moment that will suspend us in time and make us wonder about the prospects of building a more positive, even futuristic and utopian future…
Pavlov's Dog live at Courtyard Theatre, 29/11/2019: Following the release of a beautiful album last year, the first for 8 years, entitled 'Prodigal Dreamer', Pavlov's Dog, one of our all-time favourite folk bands, will return to London for one performance at Courtyard Theatre on November 29, 2019.  Just before the sonic 'spell' they cast on us three years ago at The Underworld, wears off, this band that has melody, a fierce stage appearance and the unique voice of David Surkamp as a 'guide' spread magic whenever they perform live and we cannot wait to enjoy their songs once again in London. Get your tickets from here.
The Chameleons live at 229, 15/12/2019: The Chameleons is an all-time favourite band of Blaue Rosen because of their passionate lyricism and the way that this has found a form in the delivery of the lyrics and the band's music. It is really a very rare combination of sonic, visual and performance aesthetics, that this band has introduced when they first released their debut album 'Script of The Bridge'. This year marks the 36th anniversary from the release of this album that we still listen to from start to finish multiple times. Mark Burgess and Reg Smithies will reunite on stage for a special gig that will celebrate this album and The Chameleons' career at 229. We don't really need to tell you to rush to get your tickets, do we?
Blaue Rosen