A band 'guided' by the light of the European stars-Music that was guided by the energy of consecutive dreams
Experiencing the magic of Scratch Massive's music live, was on my 'to do' list for quite some time now. Maud and Sébastien's gigs are sold out in France but the duet had never performed live in London before so, we were incredibly happy that our wish to see this band live, came true.
Polygrains a gentle, electronic and experimental opening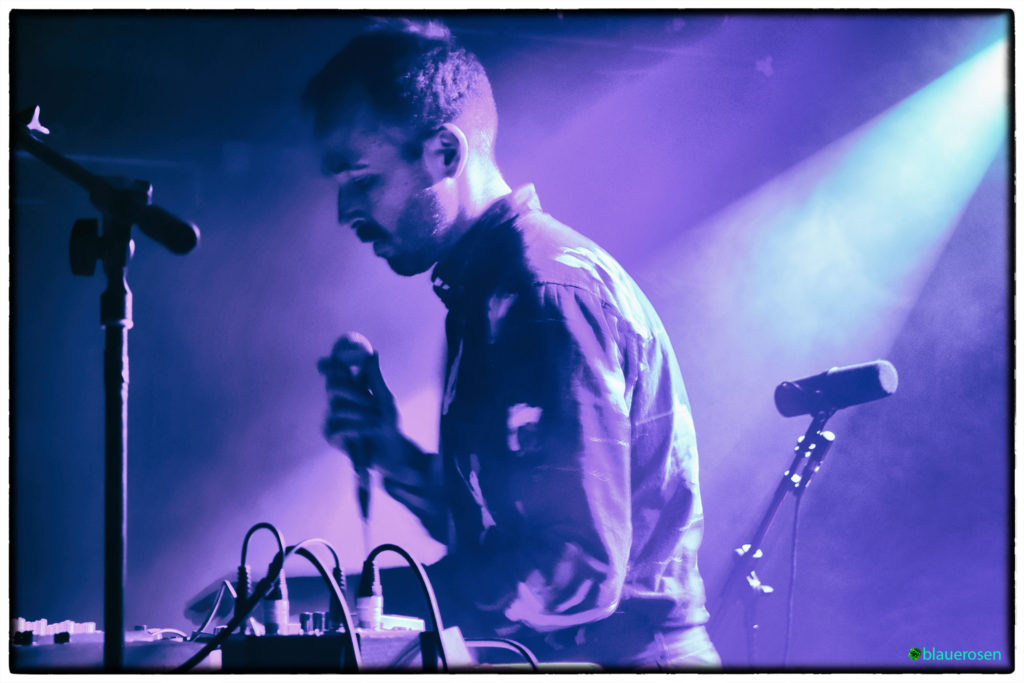 A few minutes later than the announced stage times, Polygrains, a.k.a Dimitris Moschas, a talented singer, songwriter and producer, filled the stage with electronic, synthpop and techno soundscapes. Polygrains has released his new album entitled 'Future Endeavours' in January 2019 and we got a nice glimpse of it during his live set. Dub rhythms enriched with vibrant sonic samples, gave their place seamlessly to synthpop melodies which were, sometimes transformed into funky ones and other times they were dressed with an air of mystery filled with blasts and pulsating sounds. On top of these melodies, the vocals appeared intermittently only to deliver a few verses and add one more dimension to the sound, before giving their place to a new set of sounds and melodies that had a different energy and flow than before. Experimentation, improvisation and a nice rhythmic flow characterized the sound of this solo project that was a great choice as an opening act for Scratch Massive. There were no visuals this time to accompany the set but this only made us focus more on the rhythms. If the music of Polygrains was a painting, it would have been a cubist one, where the image can only be synthesized by acknowledging all the parts and shapes that form it.We noticed and we appreciated the good communication with the audience and we look forward to enjoying Polygrains live again in the future.