Create Christ, Sailor Boy
Release Date: August 26, 2016, House of Mythology
1.Your Eyes in The Skittle Hills/2. Incidentally, Shaitan/3. Christmas With The Channellers/4. The Crow At Play/5.The Sex of Stars/ 6.Magog At The Maypole/7.Sweet Sodom SingSongs/8. Pinocchio's Handjob/9. The Auras Are Escaping Into The Forest/10.Night Shout, Bird Tongue
"How do men name thee? I asked. "Men name me by different names"He said."Many call me Shaitan,the enemy:my followers call me the Lightbearer. (Then the voice again became railing and scoffing)."We do not go by our right names…Then he said it out loud, with a mocking laugh, that which no mortal has dared to pronounce; and then the voice, becoming tender again, continuedL "My name is-.".then he uttered another name, also composed entirely of vowels;it was the inversion of the other name, and the last vowel was pronounced with a long wail of agony" (extract from FAUST, Count Eric Stanislaus Stenbock, from 'The Moons at Your Door')
T

here are very few people who can grasp, feel and communicate such subtle and strong emotions and there are even less artists that have embraced the occult, the 'weird' with such gentleness, tenderness even and deep understanding, that they are able to communicate axiomatic aspects of darkness in all their glory.
David Tibet is for me, the best storyteller I have ever listened to
There are very few people who can grasp, feel and communicate such subtle and strong emotions and there are even less artists that have embraced the occult, the 'weird' with such gentleness, tenderness even and deep understanding, that they are able to communicate axiomatic aspects of darkness in all their glory.
David Tibet is for me, the best storyteller I have ever listened to in this life. He is the only other performer (the first is Lisa Gerrard) that provokes awe and uncontrollable emotions to me when he sings. I guess there is no doubt that when somebody comes across a true individual in life (I think Deleuze has used the word 'singularity' to describe best what I want to say). I don't think that there is another word that can describe in a better way, the impact of such a personality, other than the word respect. In a universe that tends to isolate, often violently, people with true individuality, those moments of discovery of such people and of their work, become precious and create a feeling of fulfilment.
David Tibet is an artist that has always been fascinated by unusual and weird stories and his creativity in many arts is almost frenetic. Each year sees the release of at least one album among other writings. His study of the Copts and the occult and his deep interest in all their aspects has been expressed in ways that can be described by the term 'psychedelia' but the end result remains unique and defies all categorization. It is not so much about the stories themselves but about the narration as it reveals layers of emotional and imaginative richness that Tibet is generous enough to share with everyone ready to listen to him.
Hypnopaz?zu the album
'Create Christ,Sailor Boy'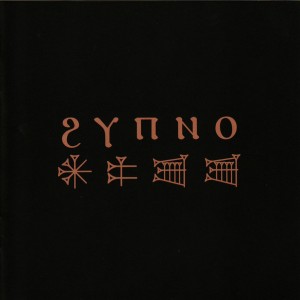 A name that invokes both playfulness and something primitive in nature, a powerful and memorable word that describes and envelops the first channelling of energies by David Tibet and Youth. Youth who is responsible for the music and the arrangement of this album, is the famous bassist of Killing Joke whose music production work, makes a statement about how a heavy sound can be crystal clear and with so many levels of depth! Youth and Tibet give a definition to the word 'ceremonial' through this album and create something unique that rightfully so, should be introduced through a new band… Hypnopaz?zu!
"The group's name Hypnopaz?zu brought together 3 beings, and 2 languages, that move me and delight me and trouble me. Hypnagogia. Hypnos. Paz?zu. The Coptic language. The Akkadian language…Youth kindly allowed me to choose the name, on the basis that we called the album 'Create Christ, Sailor Boy', which was a line of mine that he liked, and which opens the album…" (David Tibet about the band).
This album is lifting you up from your world, keeps you up there and bombards the centre of your being with a hard to escape swirling, ceremonial energy. There is no time and no will for the first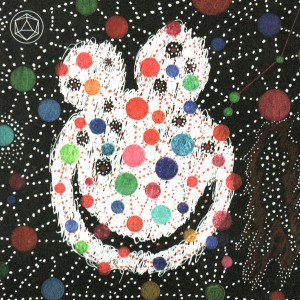 5 times one listens to this album, to pay attention to the actual words of the lyrics. David Tibet has this quality, this skill, a precious capacity to emotionally charge the atmosphere around him with every word he sings about. In other words, if this album does not sweep away your existence for almost one hour, I don't know what will.
The rhythms are slow, like a liturgy and each song's duration is such that after a point it feels too much to follow but impossible to stop listening to it. This whole album is a ritualistic procession of some sort and it bears a very heavy emotional weight delivered in a terrifyingly beautiful way. For example 'Christmas With The Channellers' feels almost like a funeral procession that could only find its equivalent in ancient Greek tragedies. This whole album is not for everyone's heart or ears but if you are one of these people who can appreciate this kind of music, you will not be able to evade this album's seductive effect.
"The album worked organically: Youth created the music, and I wrote the lyrics, and it all worked as beautifully as we knew it would" notes David, "There was no plan—it was spontaneously channelled by both of us from The Spheres above. Youth is the master, and only he can tell you how he summons such extraordinary music. I just sit and watch in delight and amazement. He is an Arch?n!" (David Tibet about the band)
The details
"…The main instruments are Moog synth and my Vox Repeater vintage guitar as well as many acoustic elements and some digital elements too. It's very personal… I've composed, played and engineered pretty much all of it, with minimum of assistance from my team. The inspiration, of course, comes from many sources of art, literature and film culture in general, but also the esoteric…" (Youth about the music of 'Create Christ, Sailor Boy')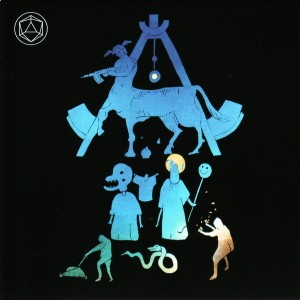 Youth's signature is evident in the arrangement and the composition, as he has skilfully created space for each tiny sound, from subtle percussions, to whispering ambient sounds and anguishing strings, so that each can be heard clearly. The beginning of this album with 'Your Eyes in The Skittle Hills' creates a minimal yet orchestral base on which Tibet unfolds almost all the sides of his demonic artistic expression. Those elongated syllables of the lyrics are for 5minutes and 39', constantly testing the limits of your emotional composure.
The careful layering of Tibet's voice throughout the album, the strategic shifting of the place of drums from the background to the foreground (especially evident at 1.40-2.10 at 'The Crow At Play') and the introduction of strings at 3.04-3.35 at 'The Crow At Play', undeniably prove that there is a deep understanding of everything that Tibet's lyrics is expressing and everything that his performance is about. The result of each song is emotionally majestic. The arrangement of the 'ghostly' ethereal sounds (i.e. intro of 'The Sex of Stars' and 'Magog At the Maypole'), alongside what sounds like a sitar at the introduction of 'Sweet Sodom SingSongs'  give to each song a lightness so powerful that it 'lifts' you up almost beyond your will, while the careful apparition of piano notes (i.e. 'The Sex of Stars'), drums (i.e. 'The Crow At Play'), cello (intro of 'Pinocchio's HandJob'), bass (at 'Sweet Sodom SingSongs') simultaneously juxtapose energies and also give a 'weight' to the songs. This 'weight' can only relate to the importance of the ideas that the lyrics speak about and when these ideas are combined with Tibet's effervescent performance, you just have no room to think…
I have listened to the whole discography of Current 93 and I have seen both Current 93 and David Tibet solo, perform in different occasions. I honestly don't think that his lyrics have ever been enveloped by music of such depth and complexity as they have in this album. It is obvious that Youth has been inspired, in the true sense of the word, by David Tibet and vice versa.
There is no point in looking for evident points of inspiration in the music of this album, apart from the song 'Sweet Sodom SingSongs' which makes clear references to eastern music tradition. If there is a zenith in the overall exploding energy and creativity of both Tibet and Youth within the album, then this is definitely the truly hallucinatory 'The Auras Are Escaping Into The Forest' the song that closes the album together with 'Night Shout, Bird Tongue'. This is a song, which, like a kaleidoscope breaks down the vocals and the ethereal ambient sounds to a million pieces, layering the vocals at will and promising to put you in endless turmoil. The subtle hearing of bells here and there, strategically scattered within the song, serve as a gentle reminder of the ceremonial aspect of the performance.
If this album means that I will burn both my headphones and my speakers, then so be it. I dare you to try to avoid being seduced by this album. Hypnopaz?zu will endlessly tempt you to try and escape their grasp!
The album is available in various formats with some editions offering Tibet's cover and others offering Youth's cover.Most of these special editions are already sold out(apart from the double CD and the double black LP format), including a digital format through the band's bandcamp page which can be accessed through this link: https://hypnopazzu.bandcamp.com/ 
Hypnopaz?zu will be performing live at the Union Chapel on October, 22, 2016.
10/10
Blaue Rosen